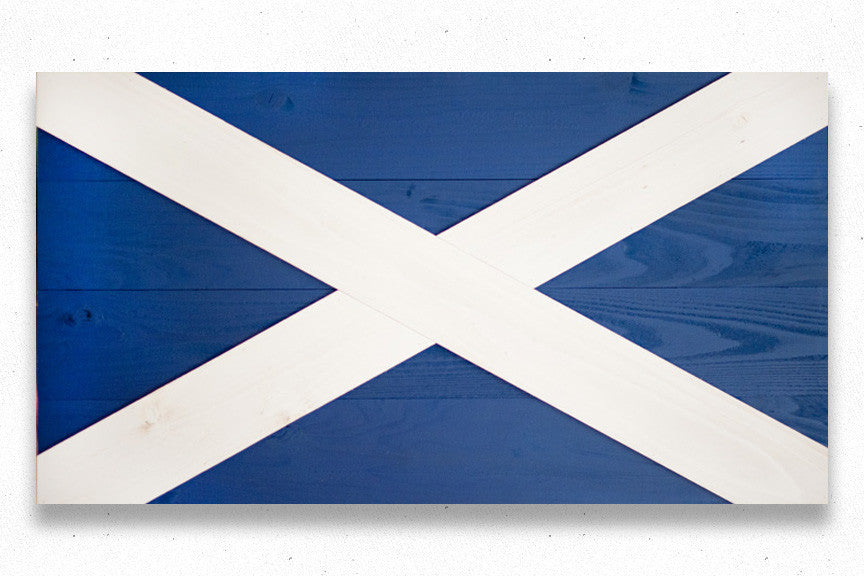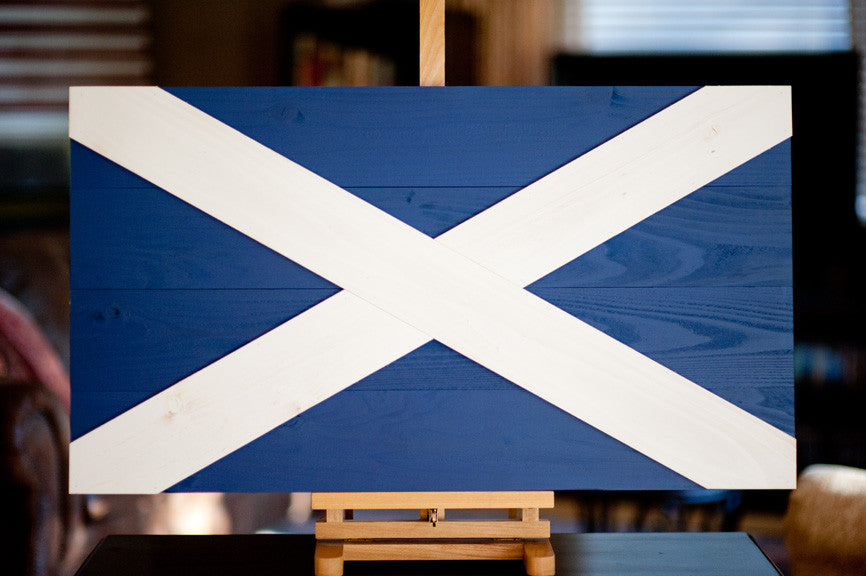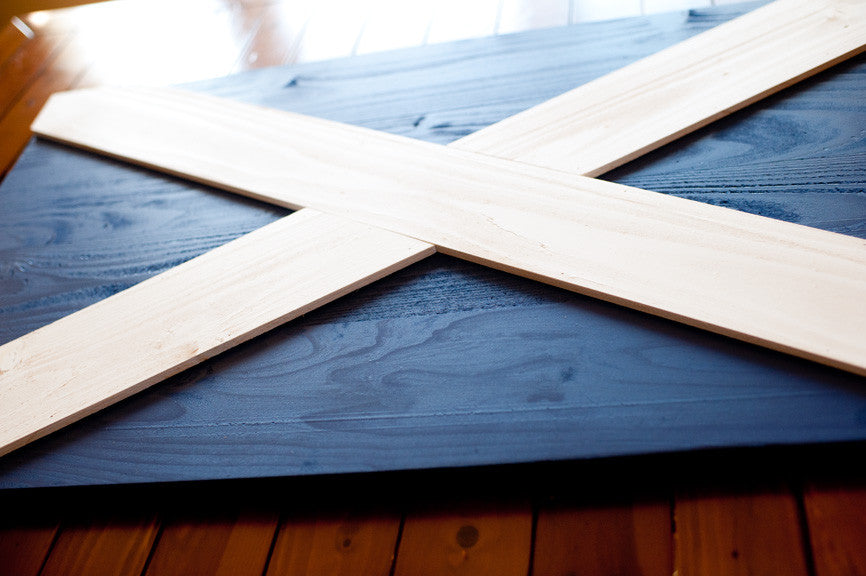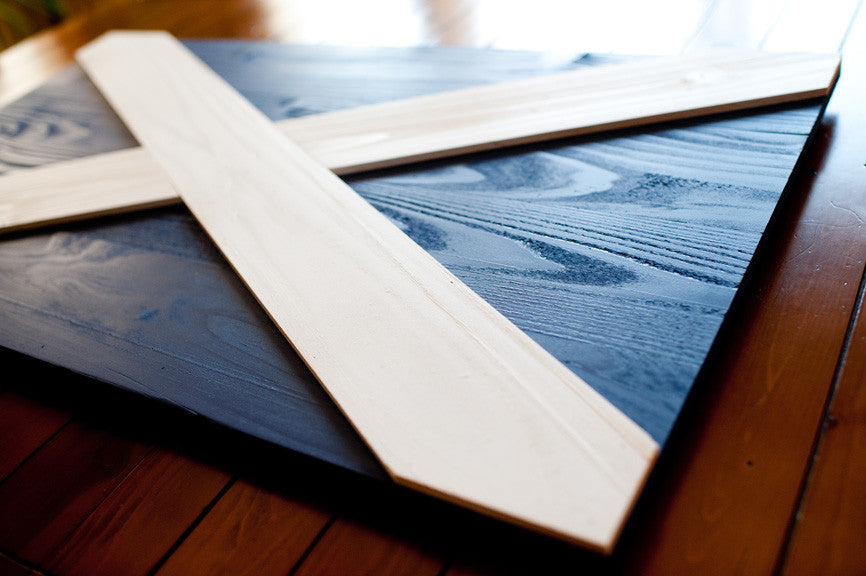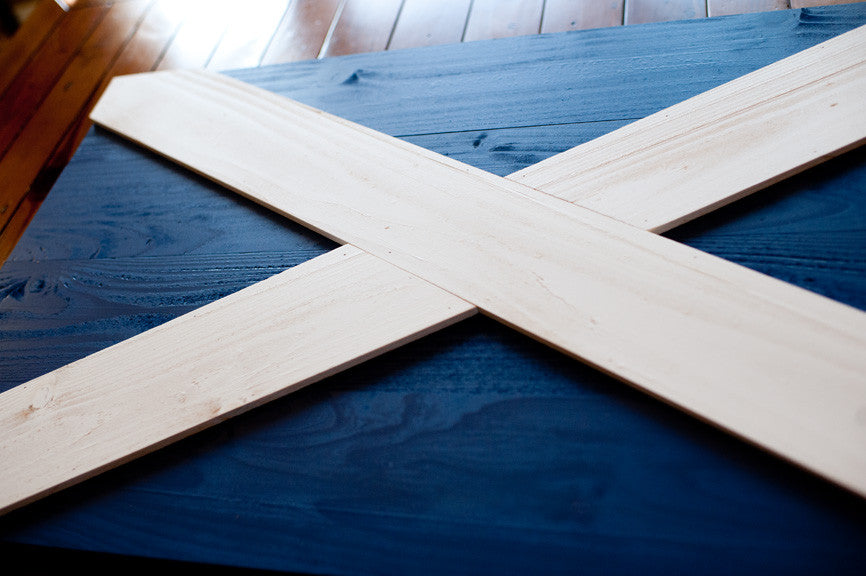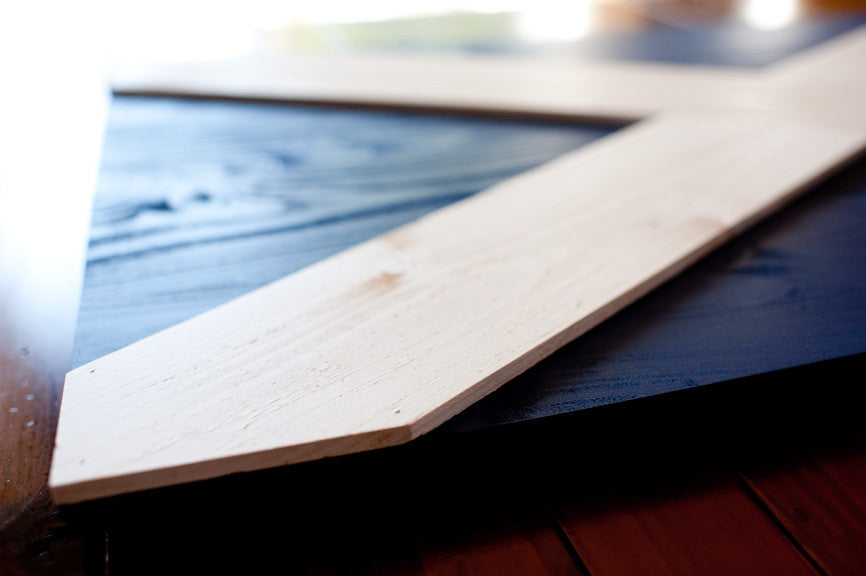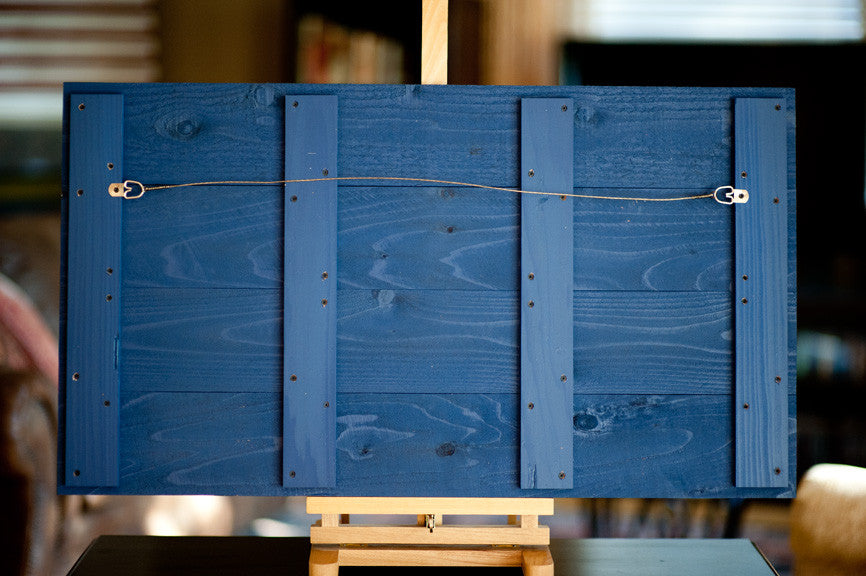 Scotland Wood Flag
$ 99.95
Flag sizes available:
18x12"
36x20"
50x27"
Custom sizes available upon request.
Also known as Saint Andrew's Cross or the Saltire, the Flag of Scotland incorporates a white X-shaped cross on a blue background.  According to legend, Saint Andrew, the Christian apostle and patron saint of Scotland, was crucified on an X-shaped cross in Achaea.  Use of this symbol dates back to the late 14th century while the earliest reference to the Saint Andrew's Cross as a flag can be found in the early 1500's.  The Saltire is one of Scotland's most recognizable symbols.
This Patriot Wood flag has a raised element providing a 3D look.  Each flag we produce is replicated to match the flag's true colors and dimensions.  Our flags will make a beautiful addition to your home.  The grain of the wood, the boldness of the colors and the raised elements that are featured in our flags will provide a conversation piece that all your friends will rave about.
Products shipped within the United States are sent via FedEx Ground/Home Delivery (tracking number provided).  Custom orders accepted - contact us to inquire.