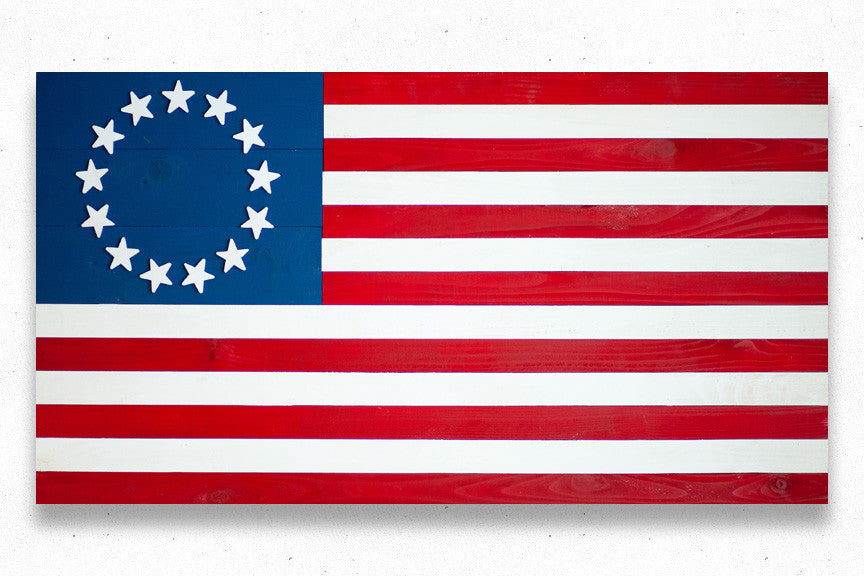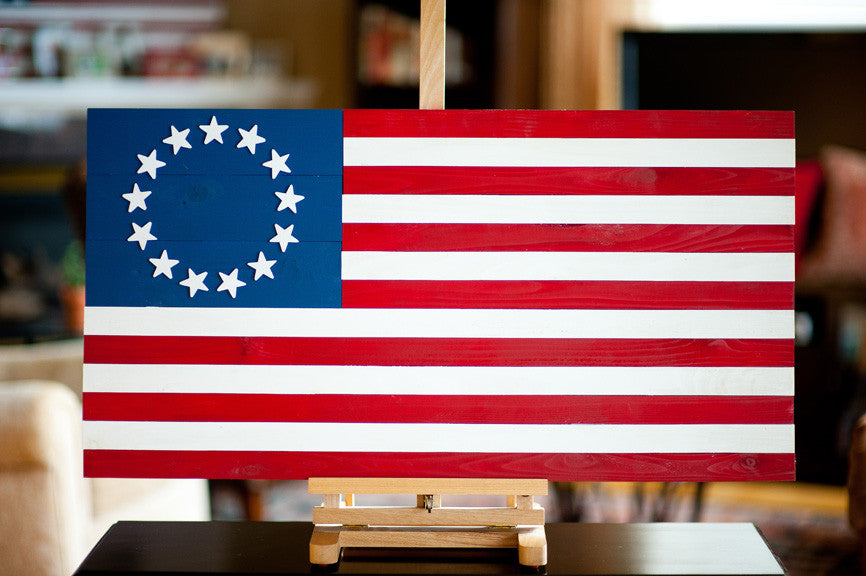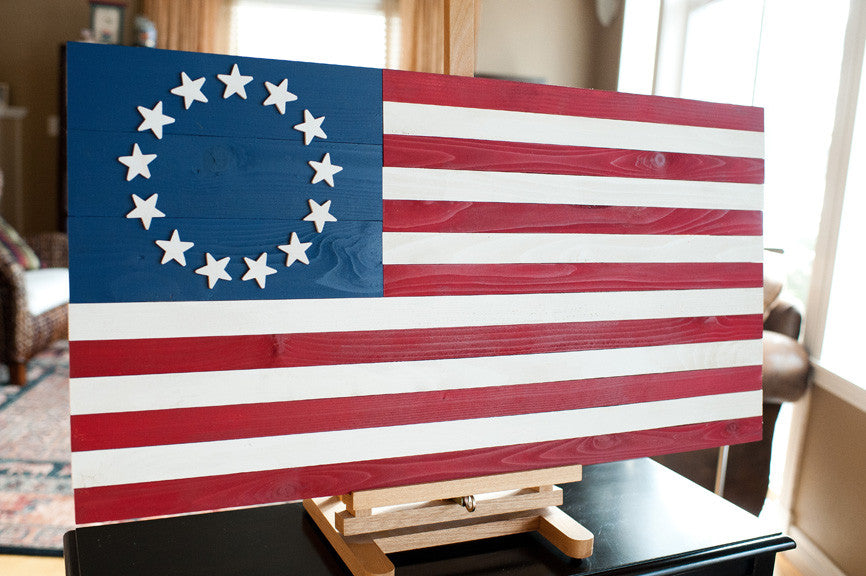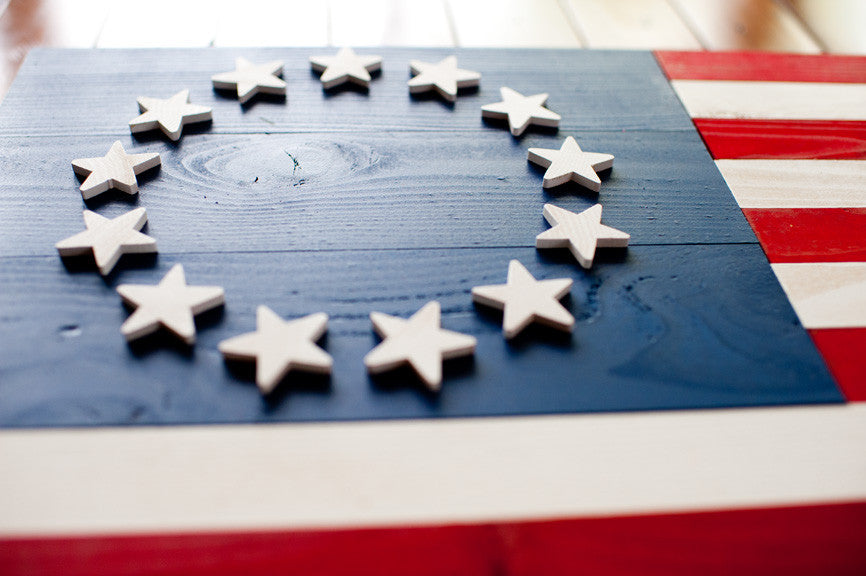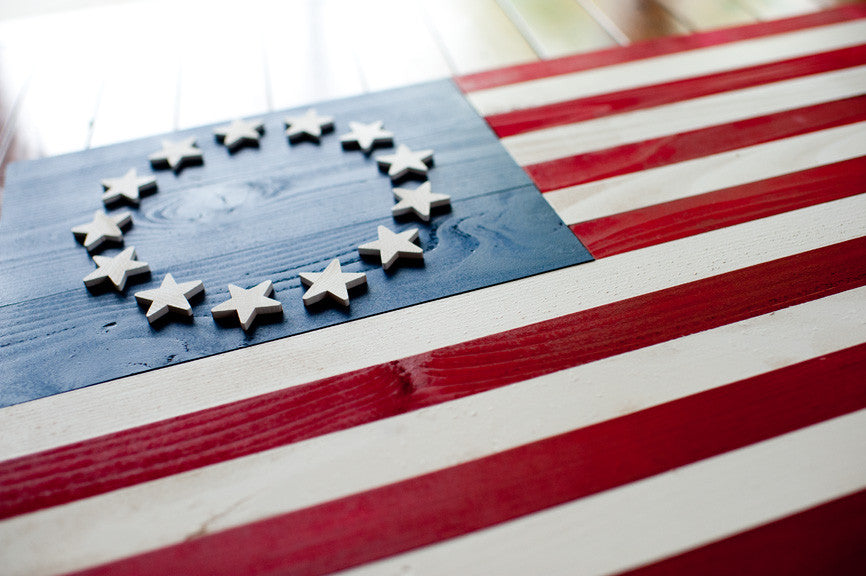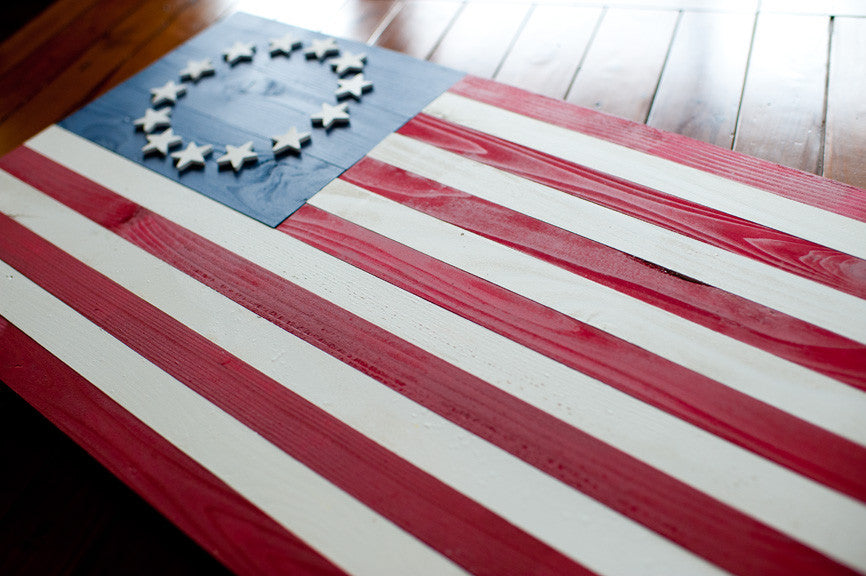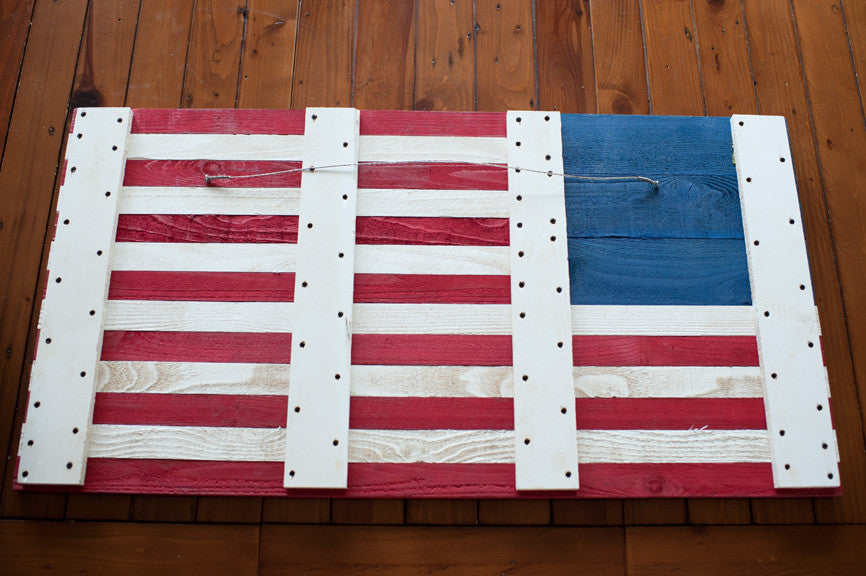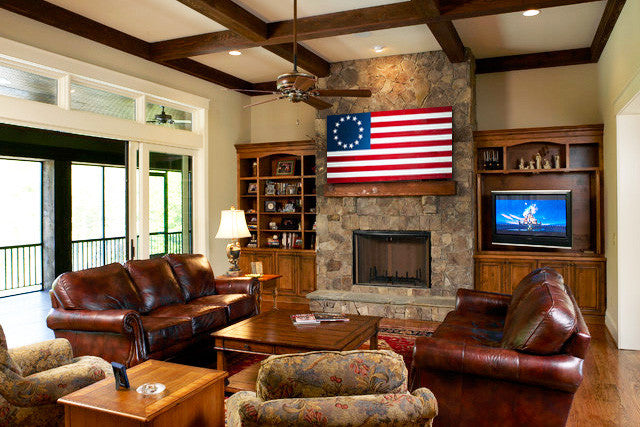 Betsy Ross Wood Flag
$ 99.95
Flag sizes available:
18x12"
36x20"
50x27"
Custom sizes available upon request.
The Betsy Ross flag was designed during the American Revolution and features 13 stars to represent the original 13 colonies. Many flags with 13 stars were made during the early years of America.  The Flag Act of 1777, established the first congressional standard for official United States ensigns. The shape and arrangement of the stars is not mentioned—there were numerous variations—but the legal description gives the Betsy Ross flag legitimacy.
This Patriot Wood flag has a raised element providing a 3D look.  Each flag we produce is replicated to match the flag's true colors and dimensions.  Our flags will make a beautiful addition to your home.  The grain of the wood, the boldness of the colors and the raised elements that are featured in our flags will provide a conversation piece that all your friends will rave about.
Products shipped within the United States are sent via FedEx Ground/Home Delivery (tracking number provided).  Custom orders accepted - contact us to inquire.