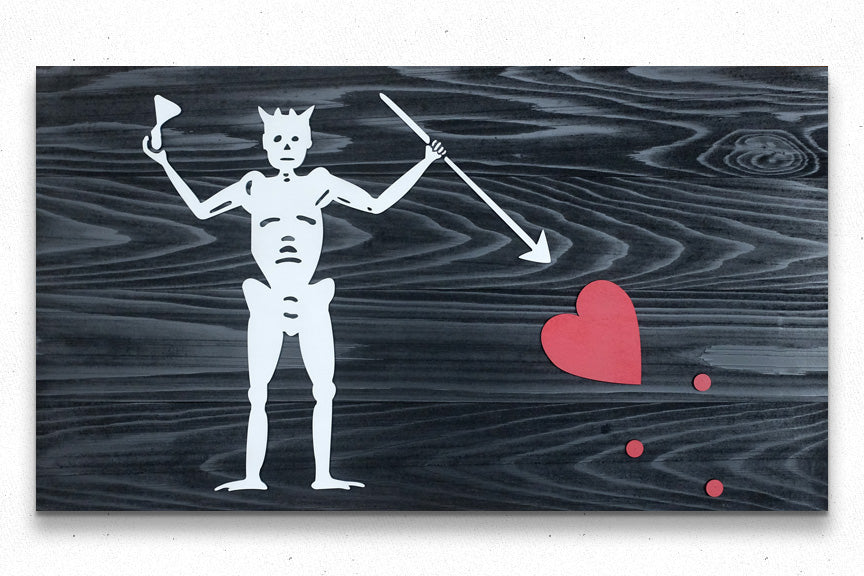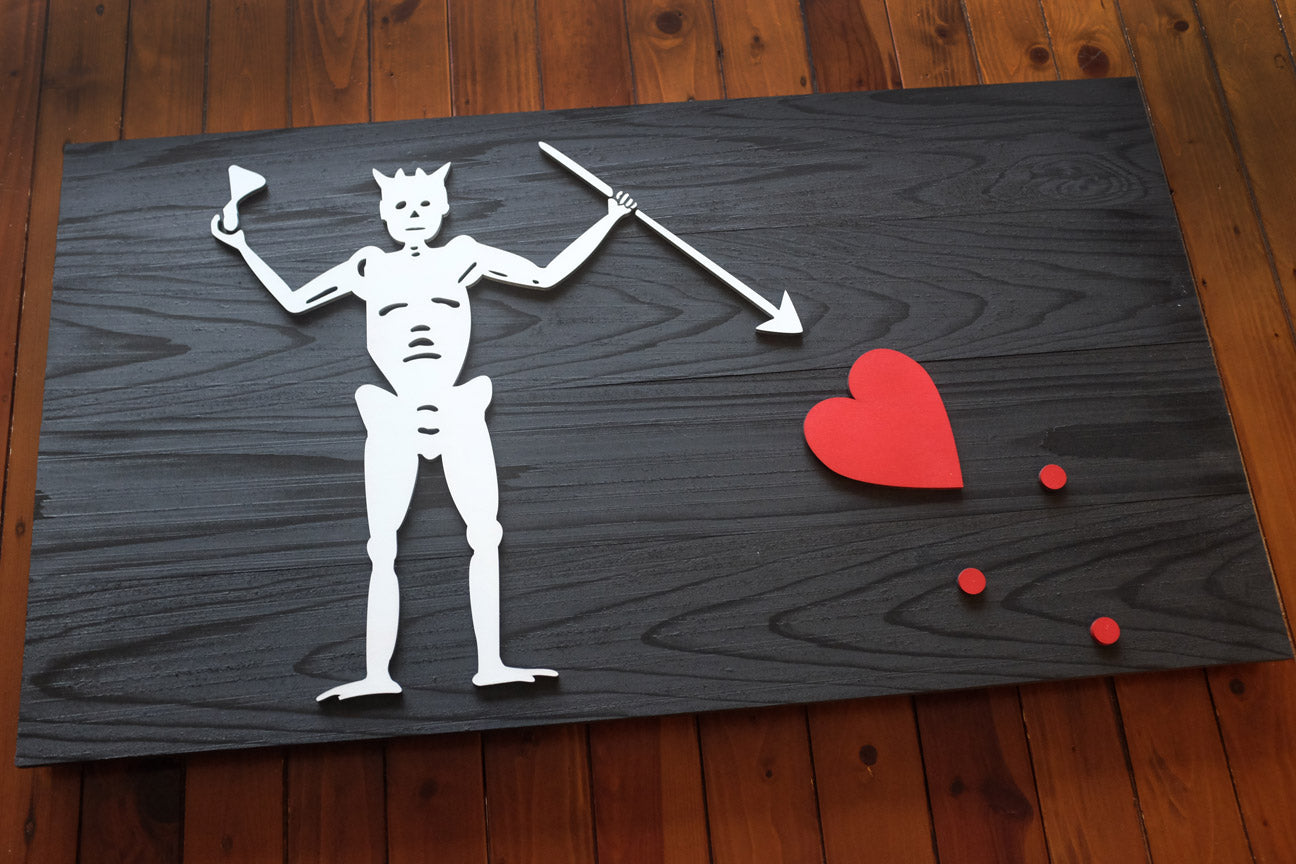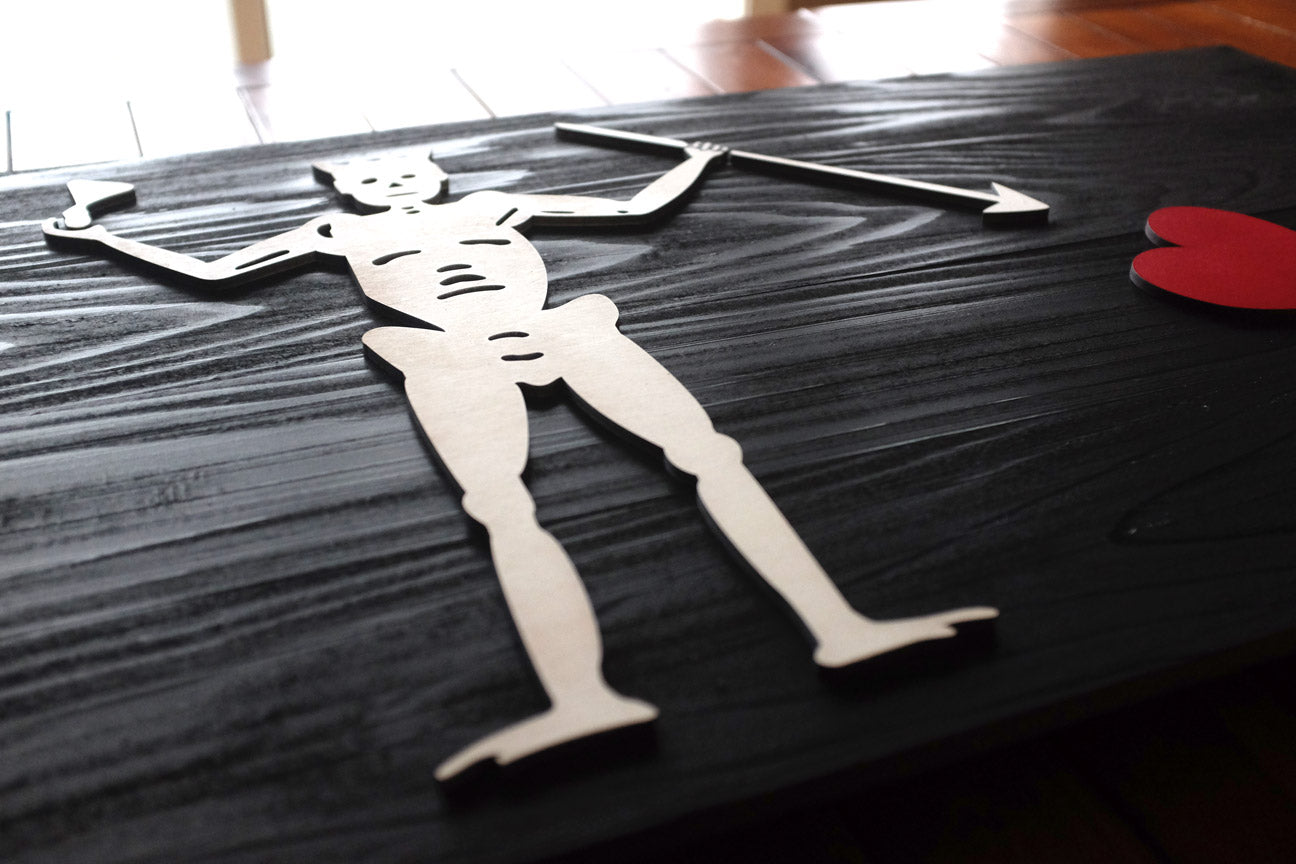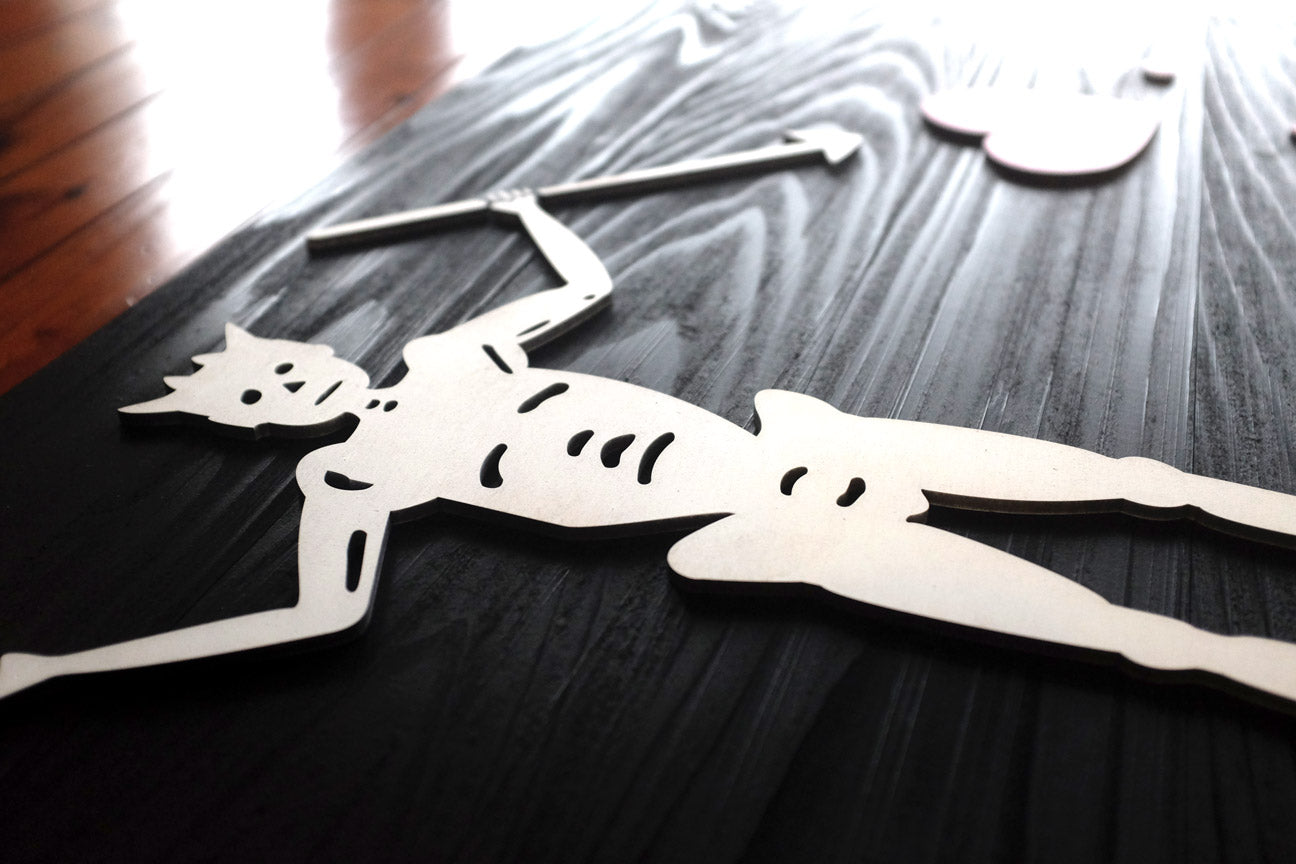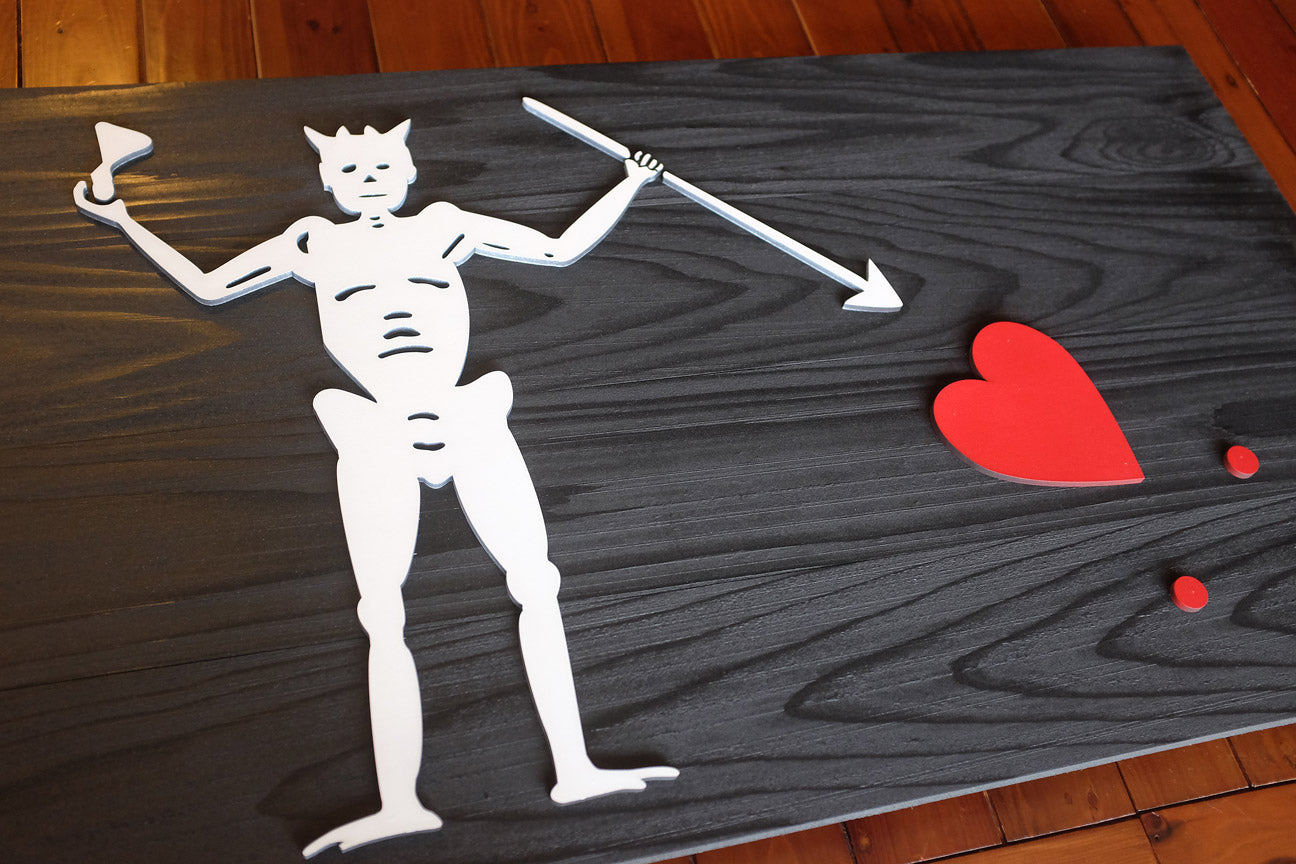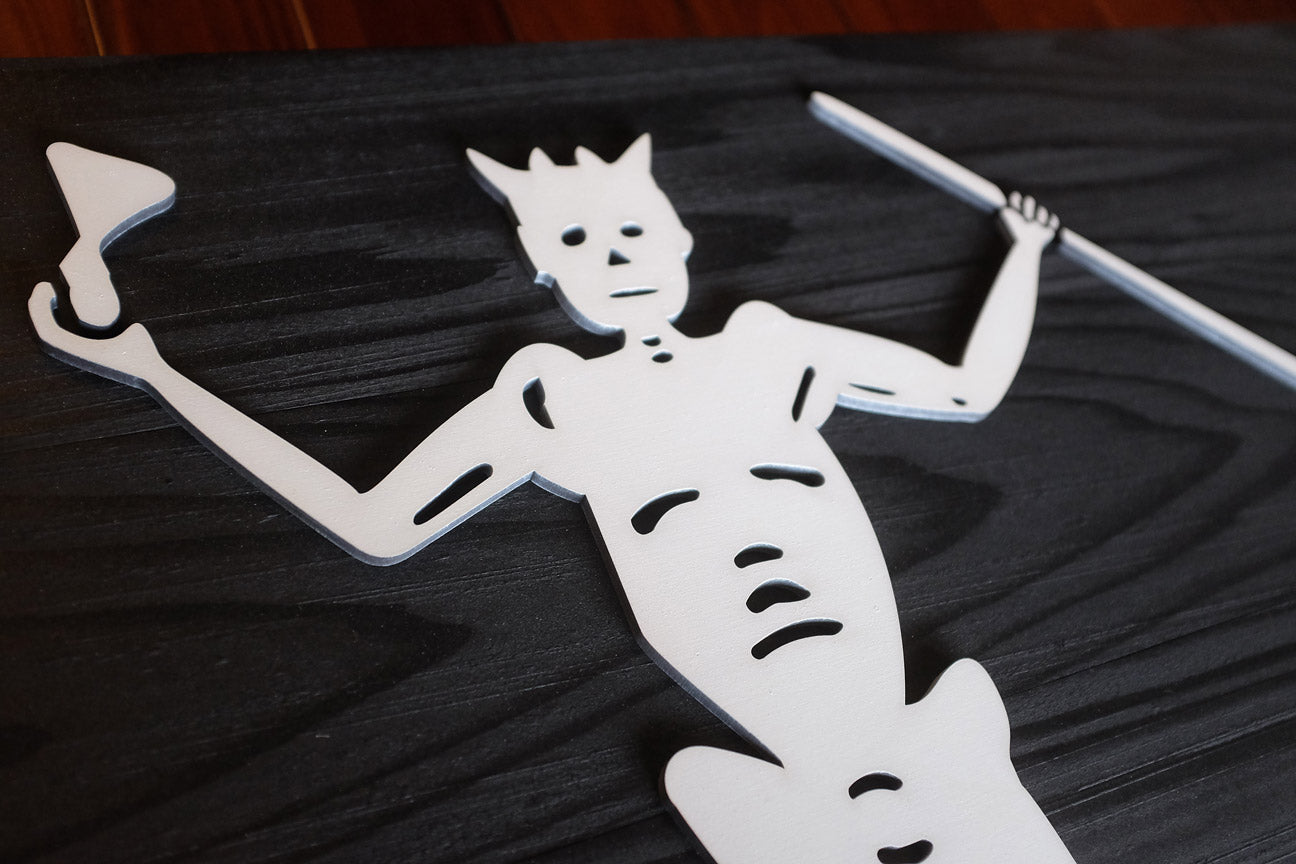 Blackbeard Pirate Wood Flag
$ 199.95
Flag sizes available:
36x20"
50x27"
Custom sizes available upon request.
Blackbeard. Edward Teach or Edward Thatch (c. 1680 – 22 November 1718), better known as Blackbeard, was a notorious English pirate who operated around the West Indies and the eastern coast of Britain's North American colonies. Teach's flag depicted a skeleton spearing a heart, while toasting the devil. Flying such a flag was meant to intimidate one's enemies. 
This Patriot Wood flag has a raised element providing a 3D look.  Each flag we produce is replicated to match the flag's true colors and dimensions.  Our flags will make a beautiful addition to your home.  The grain of the wood, the boldness of the colors and the raised elements that are featured in our flags will provide a conversation piece that all your friends will rave about.
Products shipped within the United States are sent via FedEx Ground/Home Delivery (tracking number provided).  Custom orders accepted - contact us to inquire.