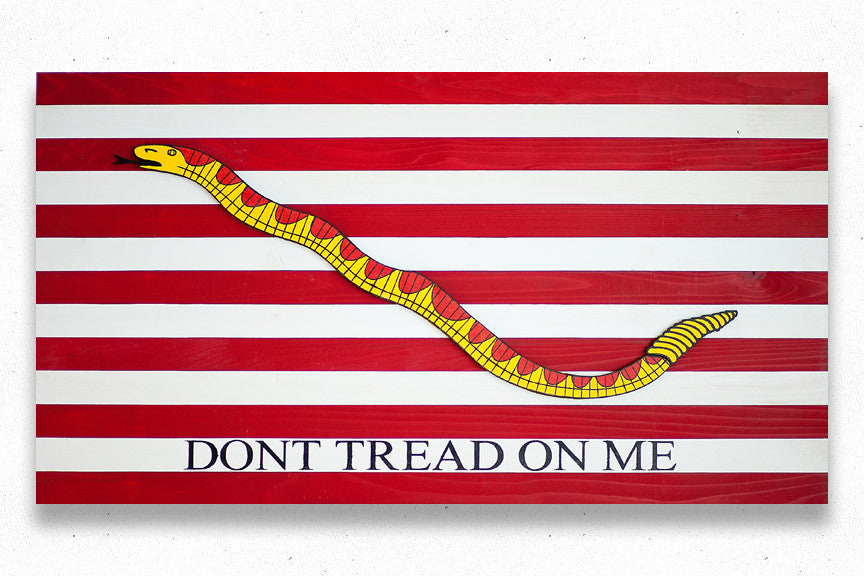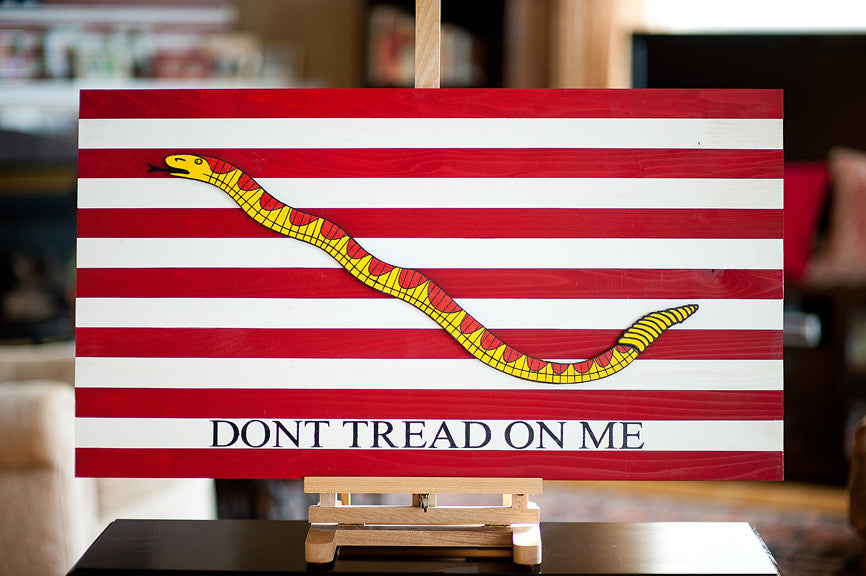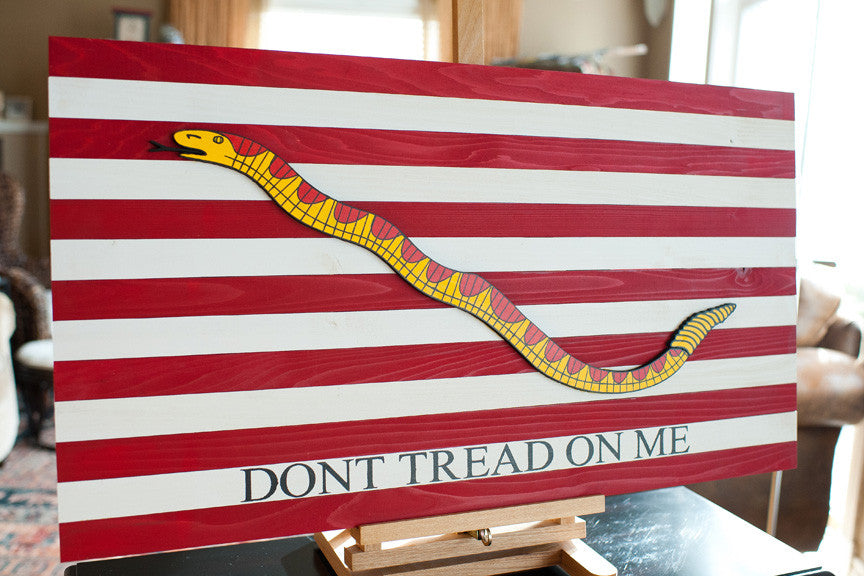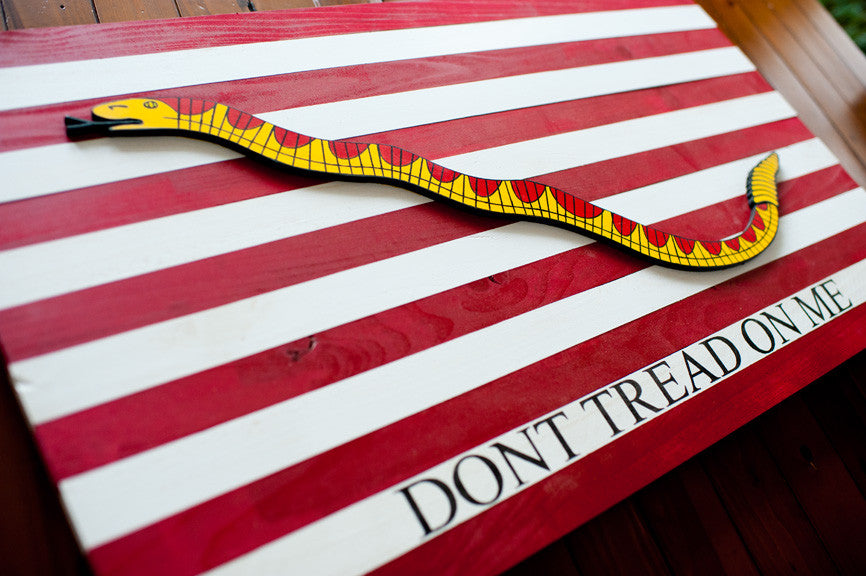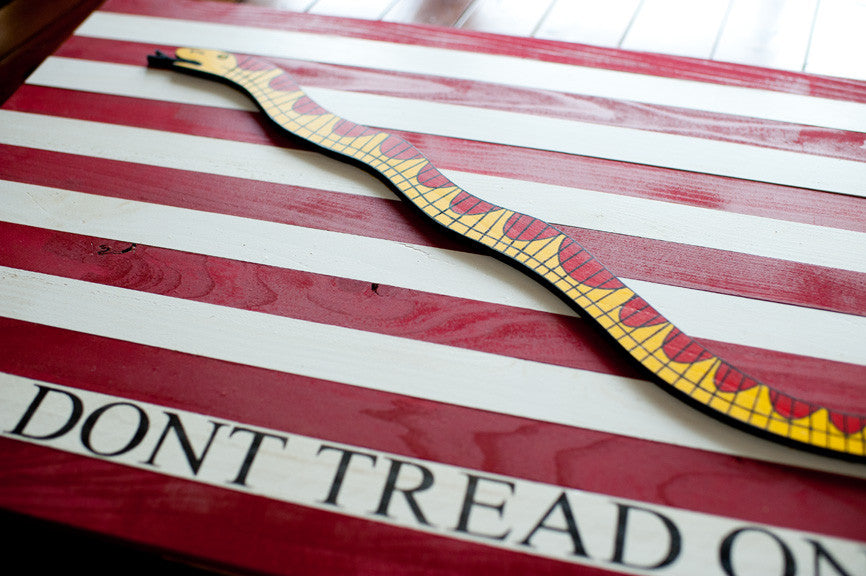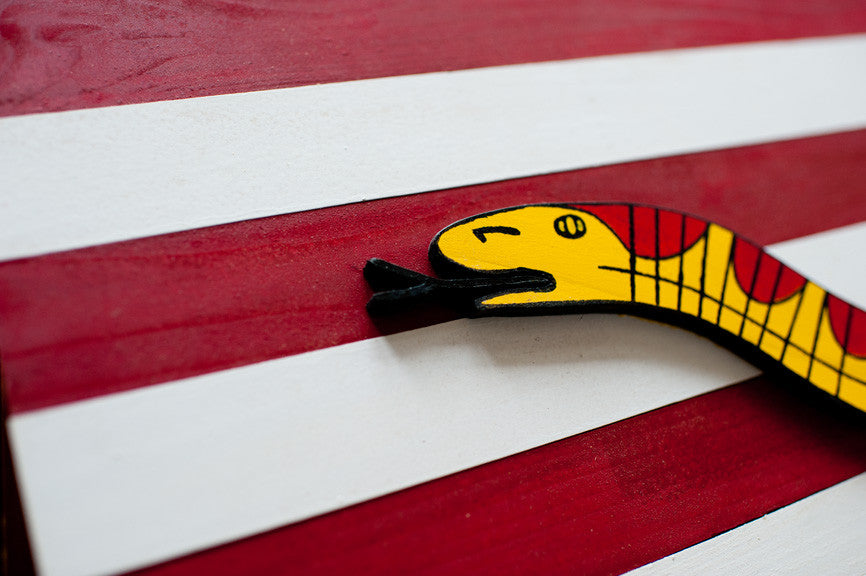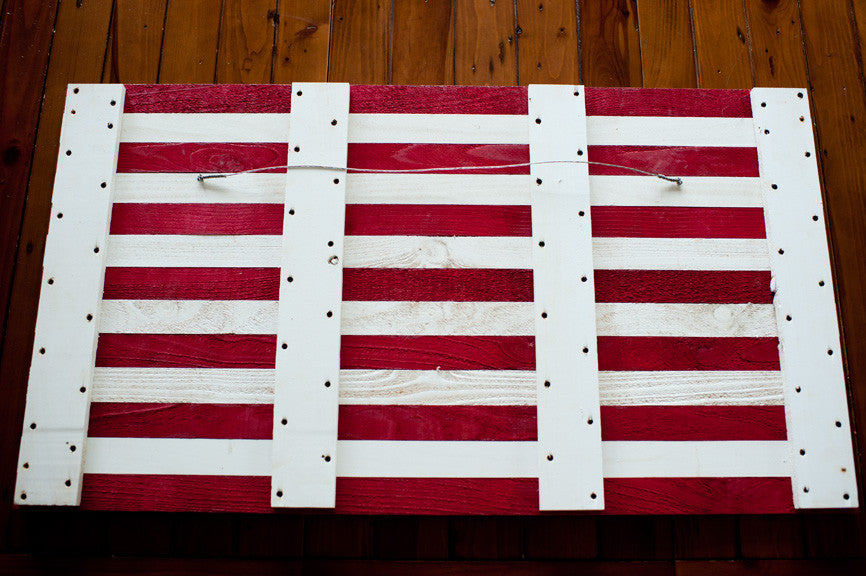 First Navy Jack Wood Flag
$ 99.95
Flag sizes available:
18x12"
36x20"
50x27"
Custom sizes available upon request.
The Navy Jack of the United States of America is a maritime flag representing U.S. nationality flown on the jackstaff in the bow of American vessels. The primary jack design had been the U.S. flag's blue canton with stars.  Since September 11, 2002, the U.S. Navy has instead flown the First Navy Jack, which was used during the Revolutionary War.  The rattle of the uncoiled snake has thirteen layers, signifying the original 13 colonies. The snake does not strike until provoked, a quality echoed by the phrase "DONT TREAD ON ME."
This Patriot Wood flag has a raised element providing a 3D look.  Each flag we produce is replicated to match the flag's true colors and dimensions.  Our flags will make a beautiful addition to your home.  The grain of the wood, the boldness of the colors and the raised elements that are featured in our flags will provide a conversation piece that all your friends will rave about.
Products shipped within the United States are sent via FedEx Ground/Home Delivery (tracking number provided).  Custom orders accepted - contact us to inquire.