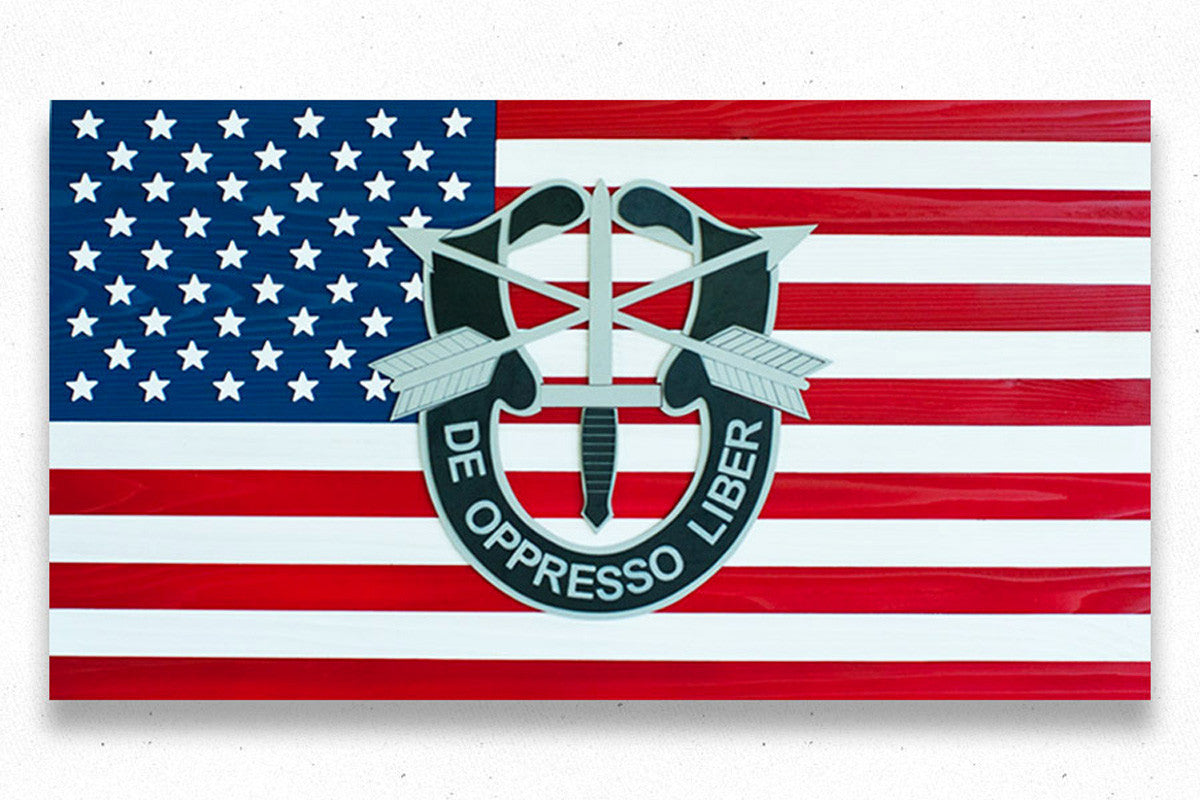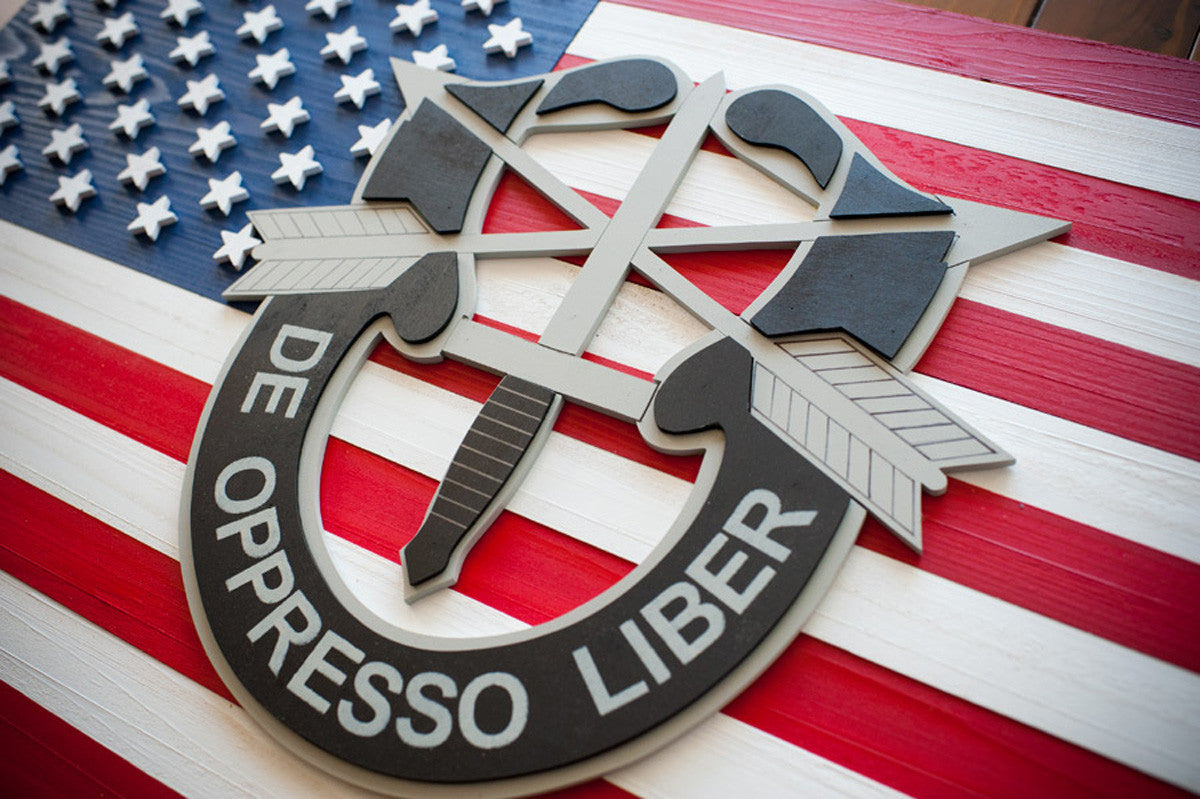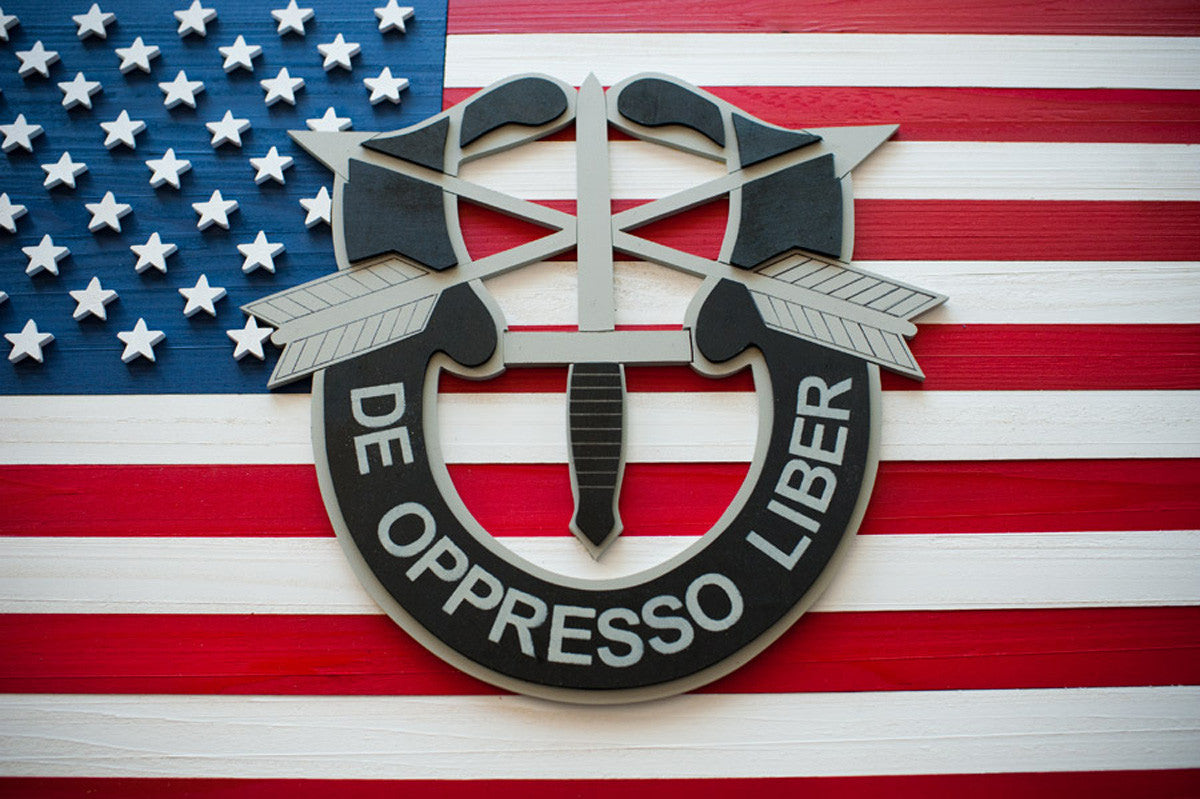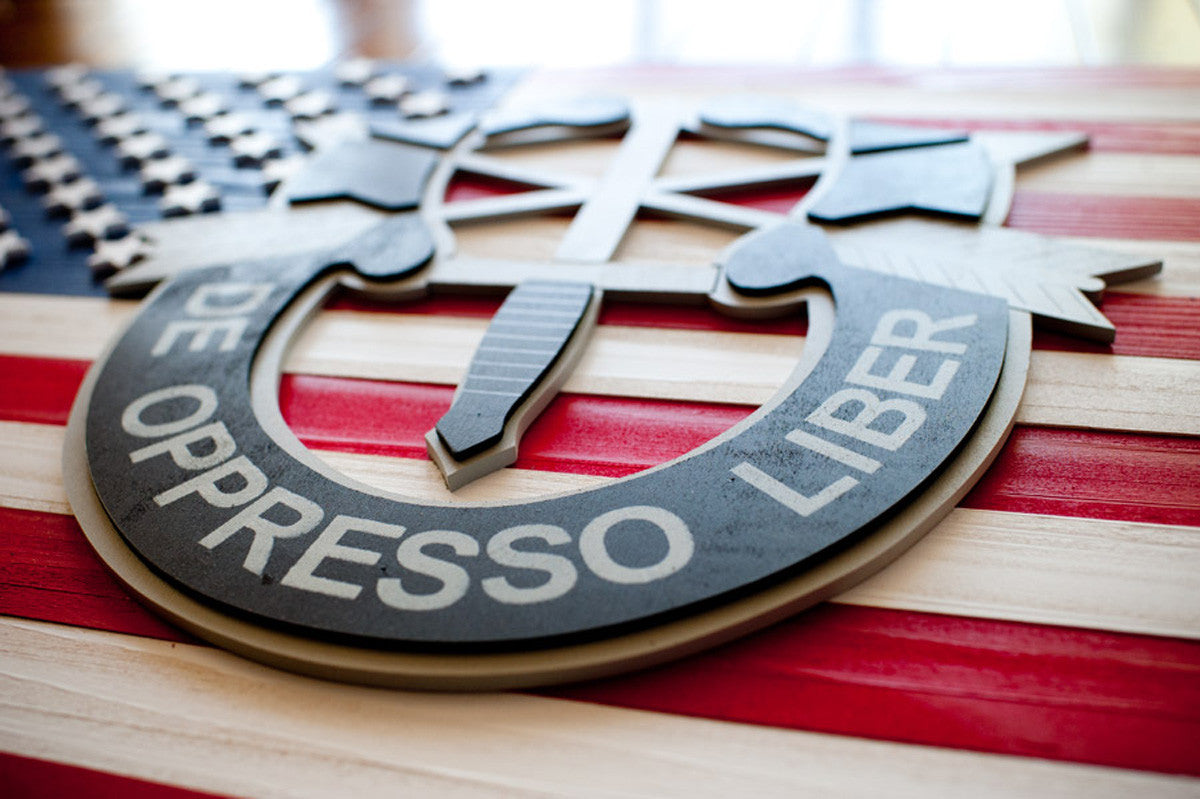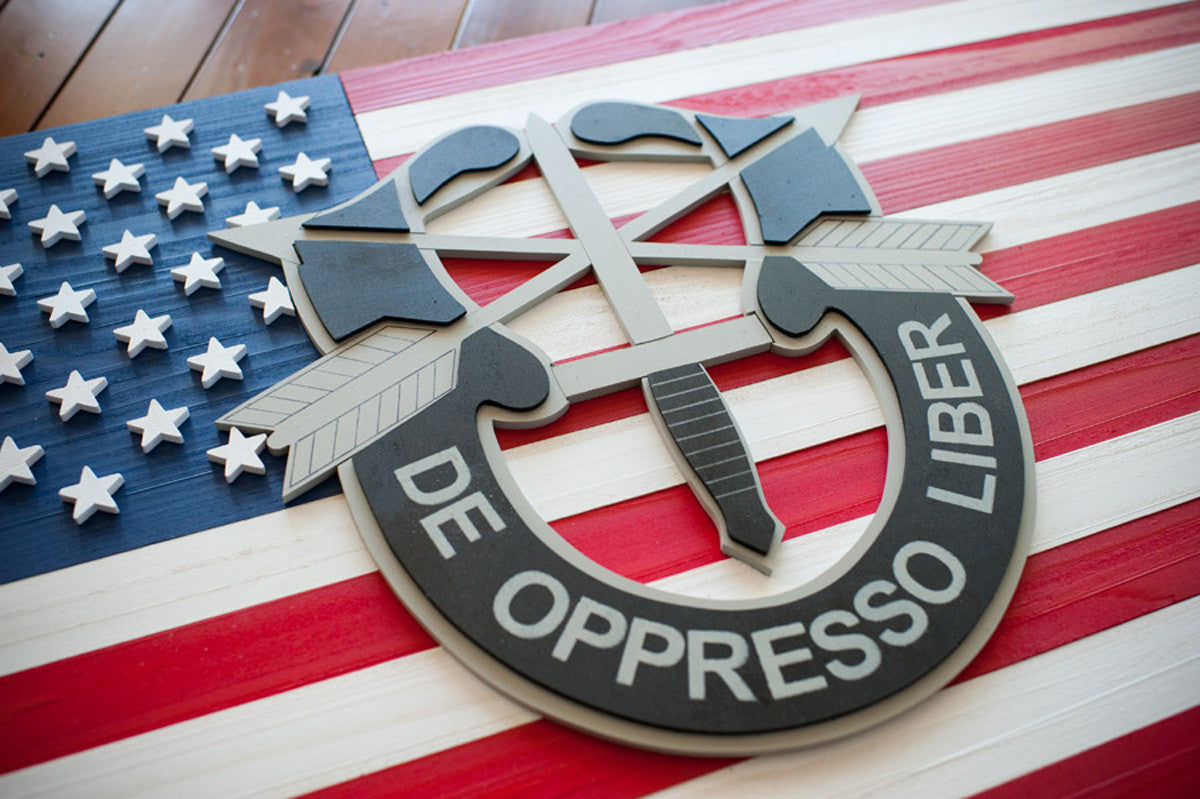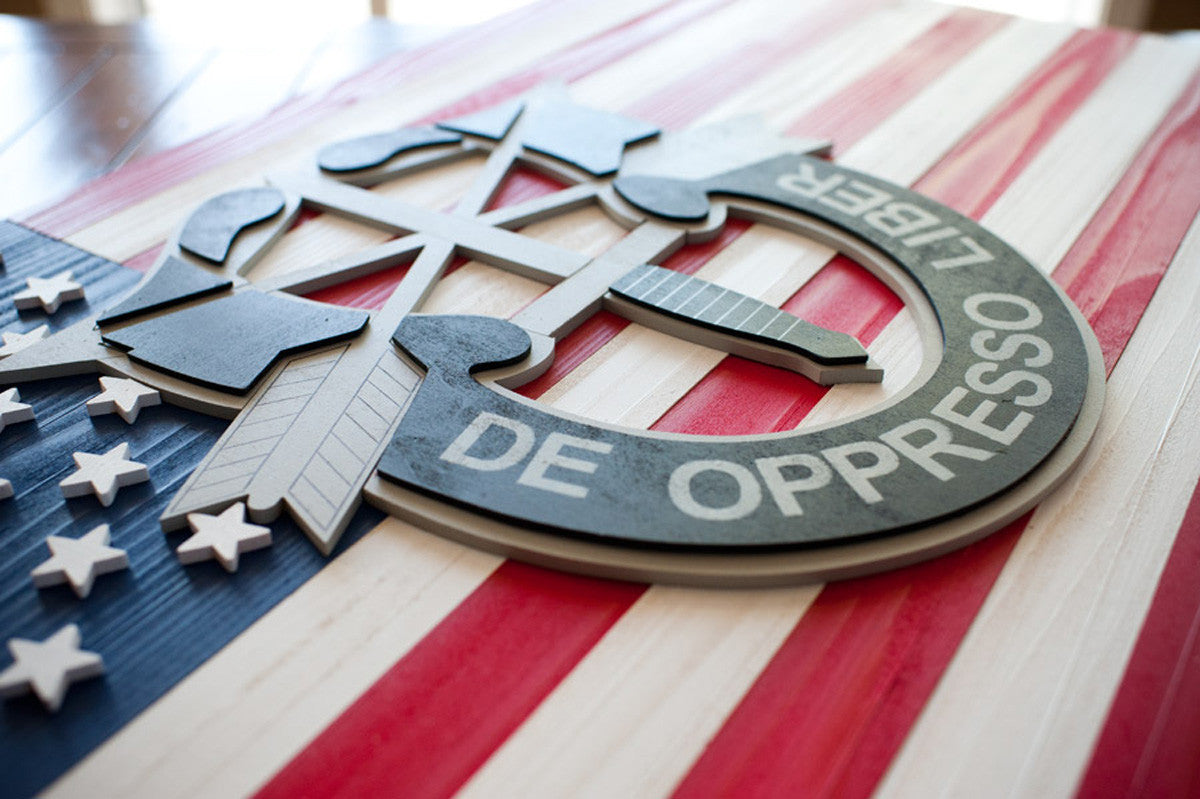 Special Forces USA Wood Flag
$ 299.95
Flag sizes available:
36x20"
50x27"
Custom sizes available upon request.
This flag includes the Special Forces Crest on top of the American flag.
The national flag of the USA, often referred to as the American flag, consists of thirteen horizontal stripes of red alternating with white, with a blue rectangle in the canton called the union, bearing 50 white stars. Each star represents a state while the 13 stripes represent the thirteen colonies that declared independence from Great Britain and became the first states in the Union. Nicknames for the flag include the "Stars and Stripes", "Old Glory", and "The Star-Spangled Banner".
This Patriot Wood flag has a raised element providing a 3D look.  Each wooden flag we produce is replicated to match the flag's true colors and dimensions.  Our flags will make a beautiful addition to your home.  The grain of the wood, the boldness of the colors and the raised elements that are featured in our flags will provide a conversation piece that all your friends will rave about.
Products shipped within the United States are sent via FedEx Ground/Home Delivery (tracking number provided).  Custom orders accepted - contact us to inquire.