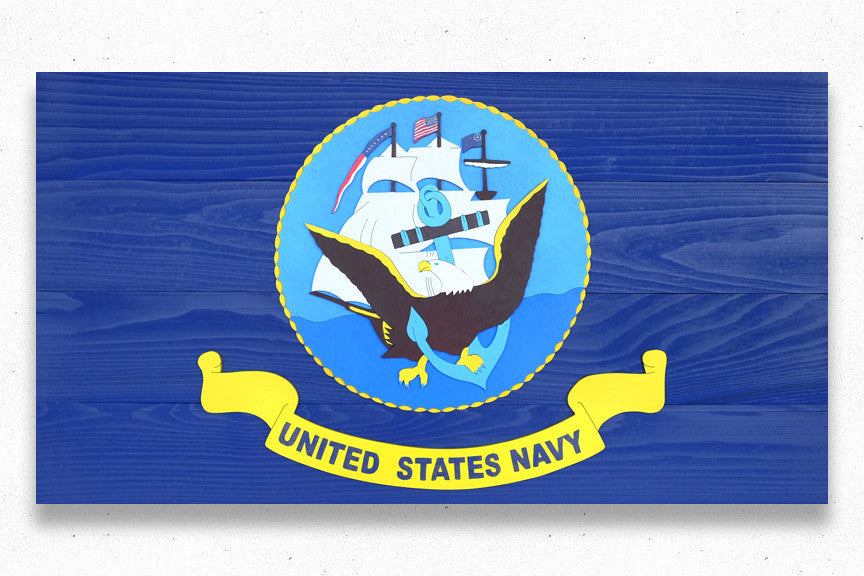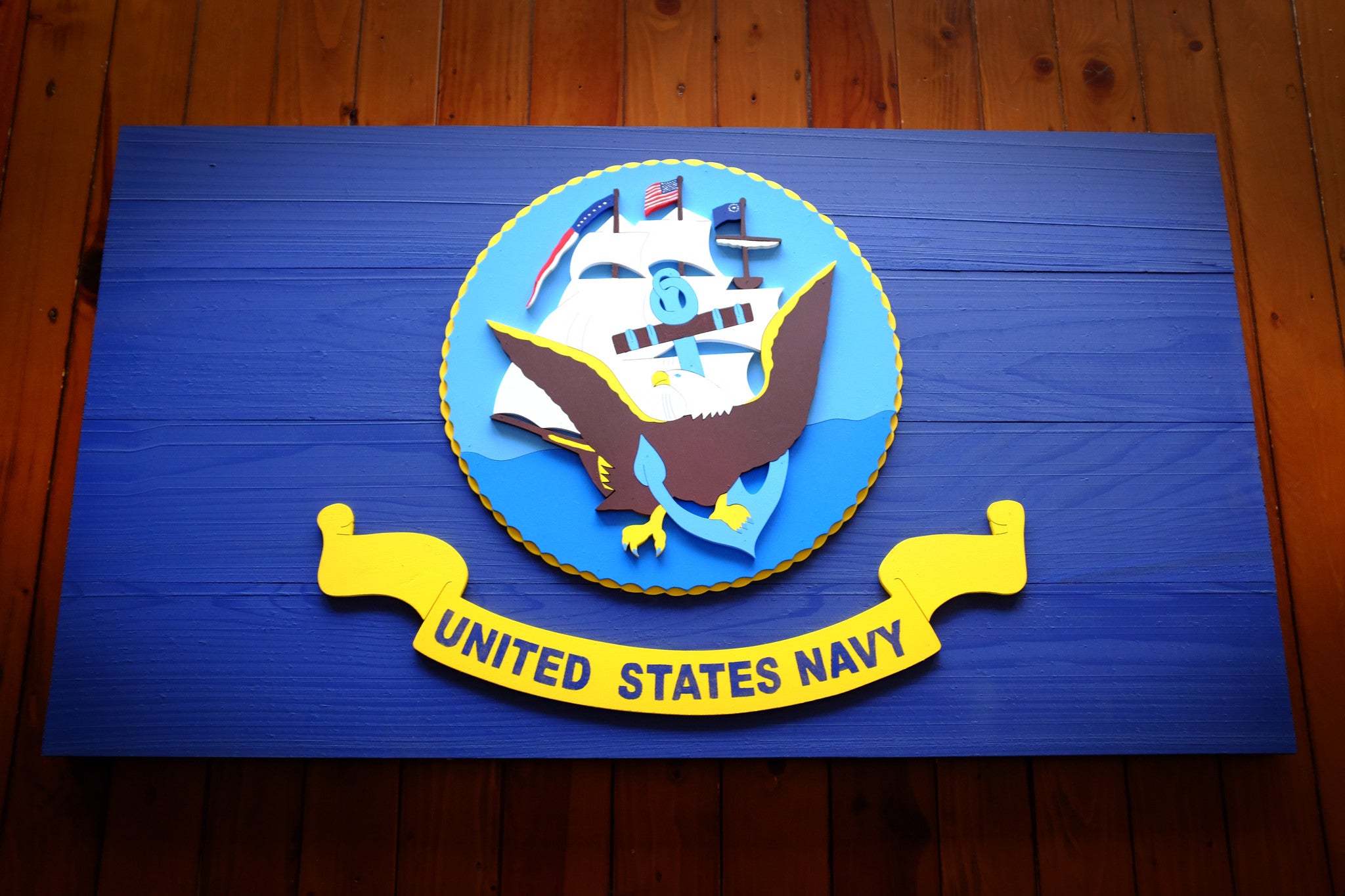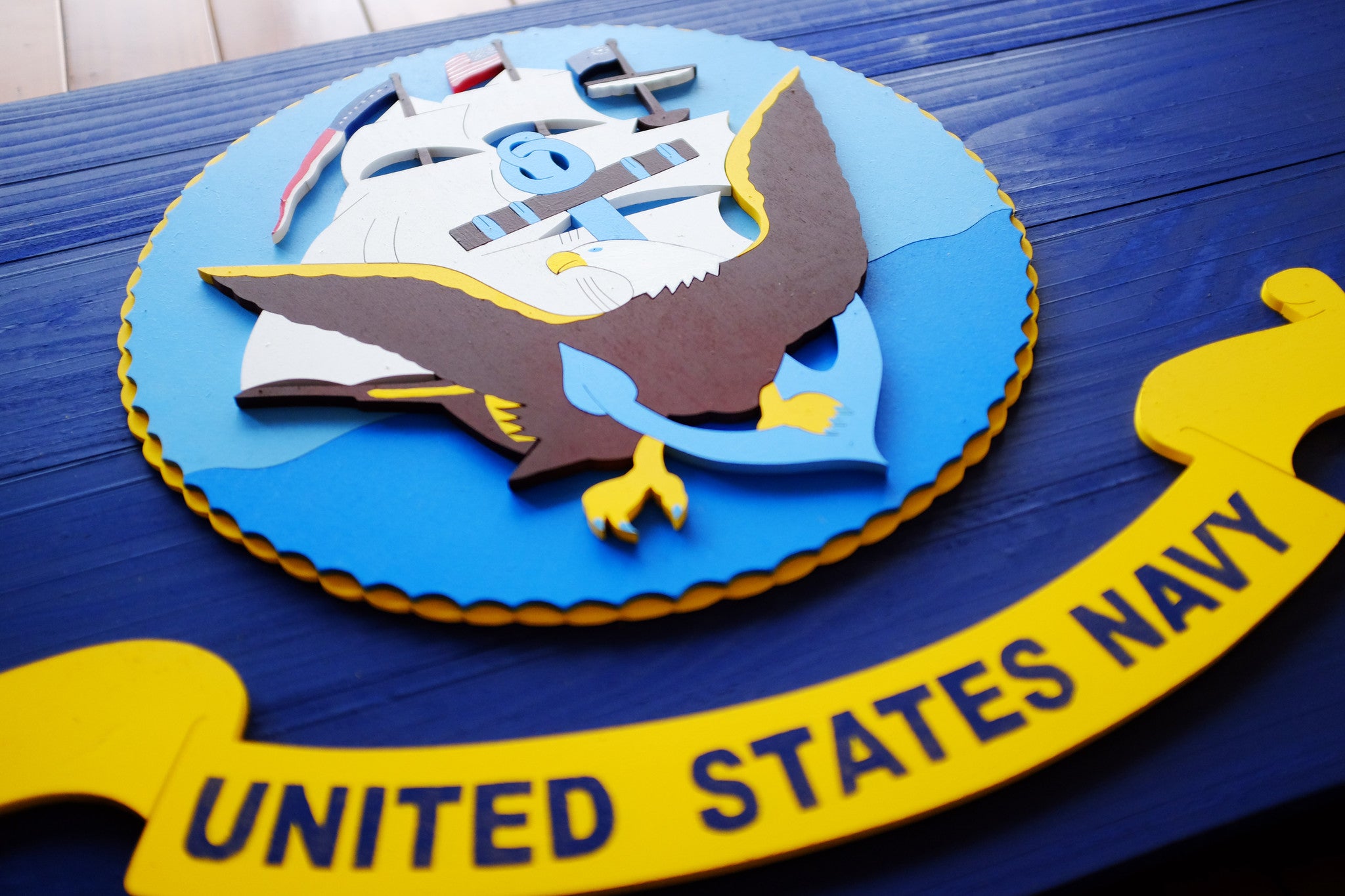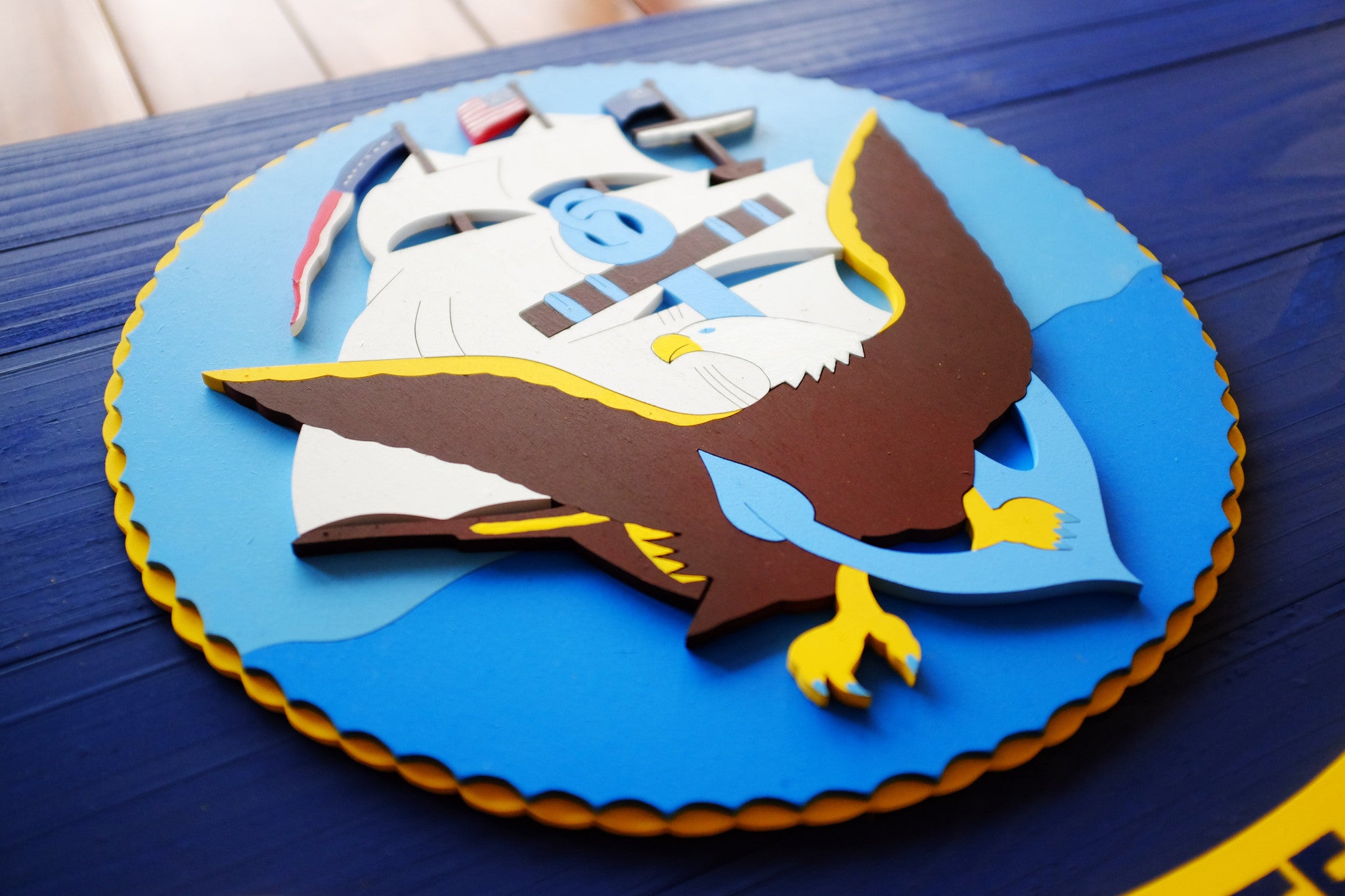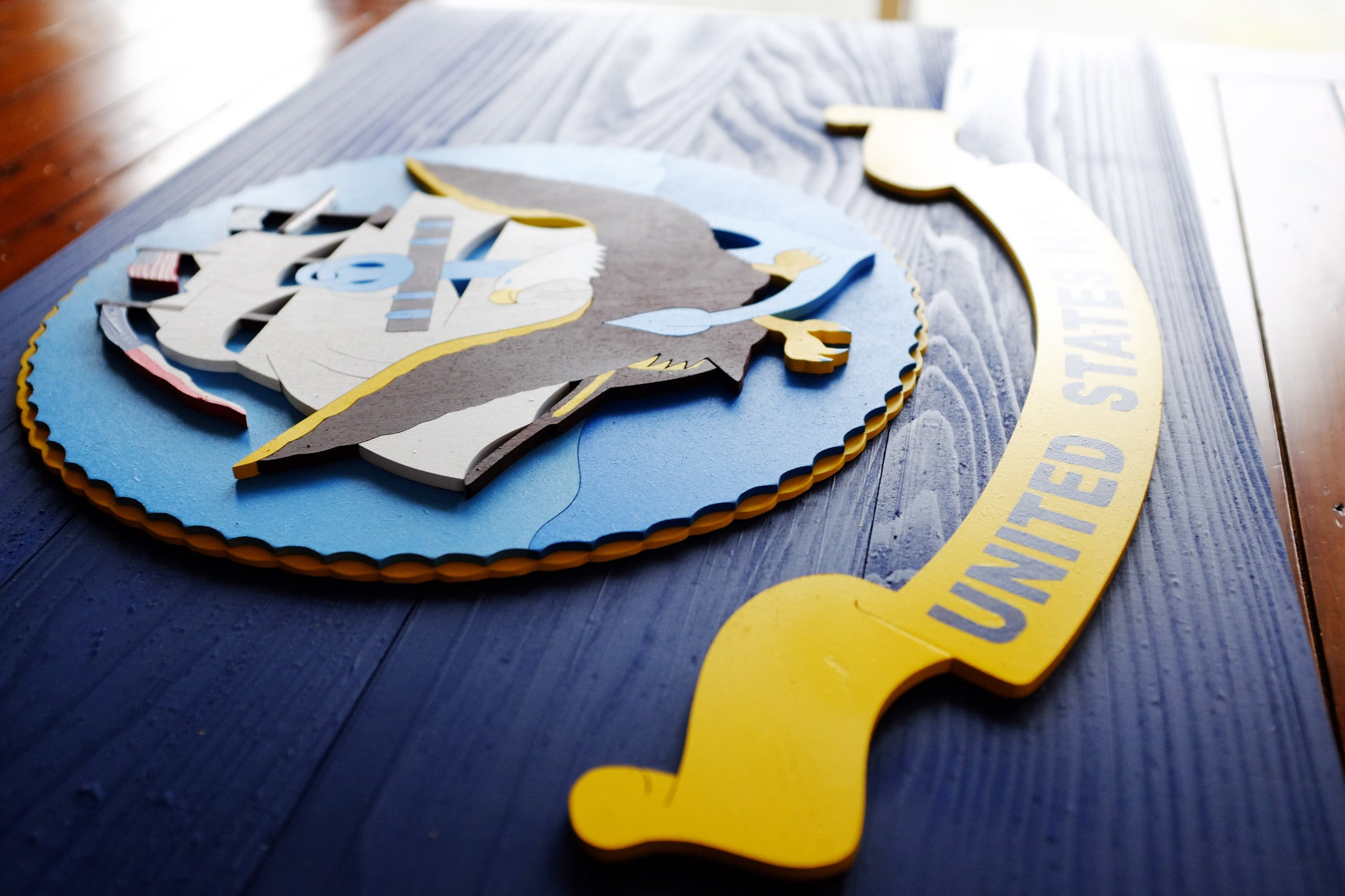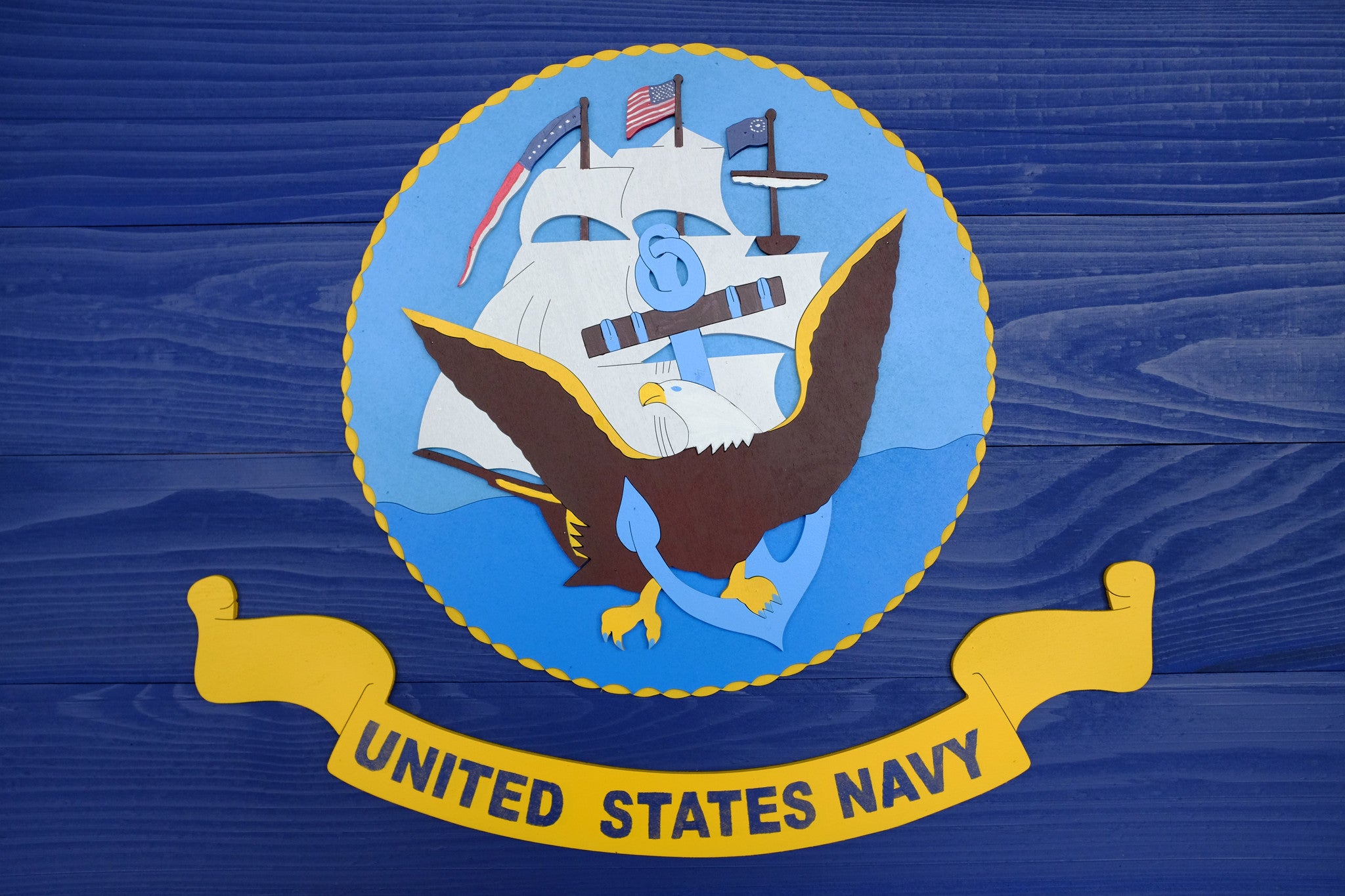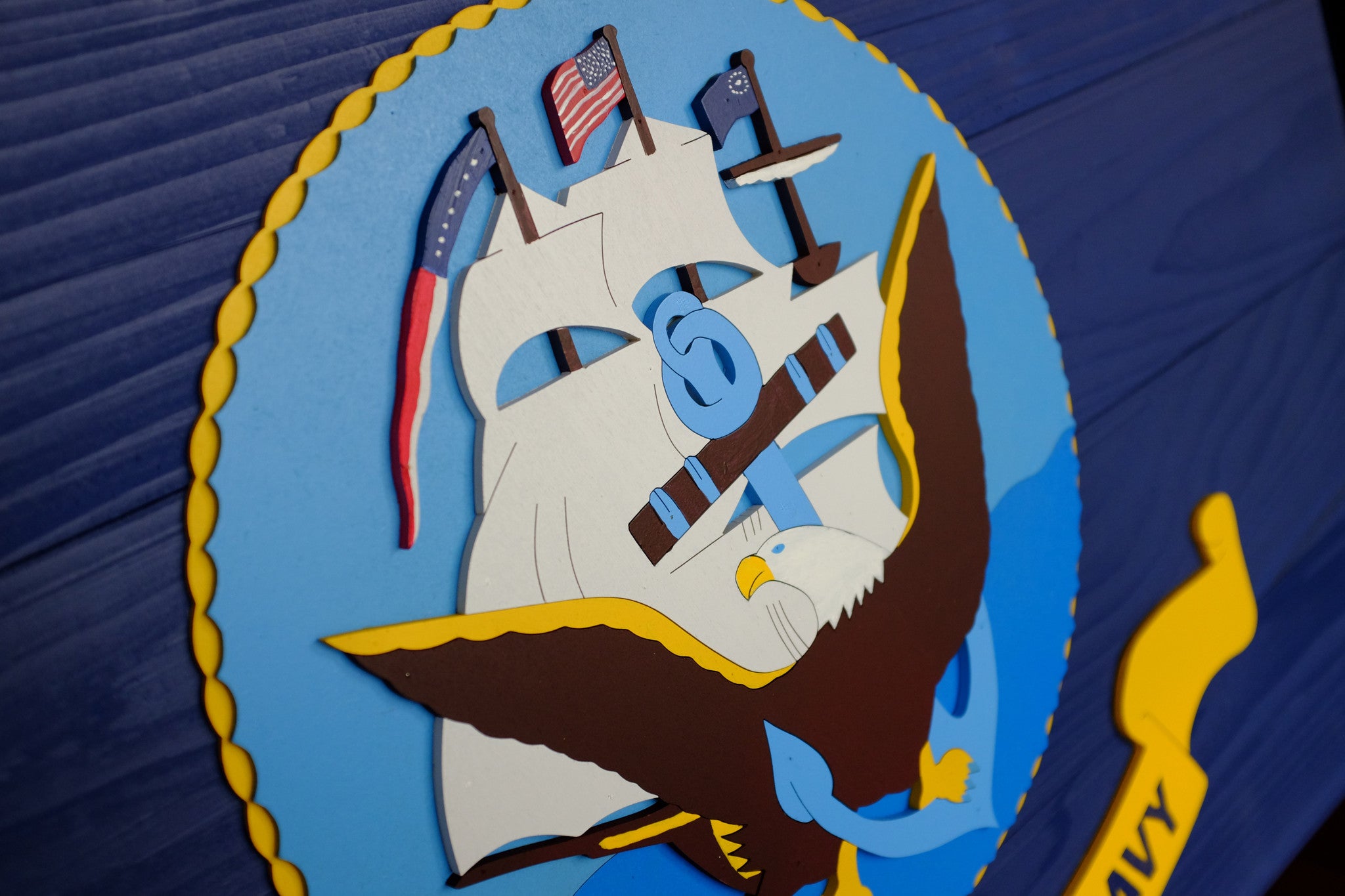 US Navy Wood Flag
$ 199.95
Available sizes:
25x15"
36x20"
50x27"
The U.S. Navy traces its origins to the Continental Navy, which was established during the American Revolutionary War and was essentially disbanded as a separate entity shortly thereafter. It played a major role in the American Civil War by blockading the Confederacy and seizing control of its rivers. It played the central role in the World War II defeat of Japan. The 21st century U.S. Navy maintains a sizable global presence, deploying in such areas as East Asia, the Mediterranean, and the Middle East.
This flag is for indoor display only.  This Patriot Wood flag has a raised element providing a 3D look.  Each wooden flag we produce is replicated to match the flag's true colors and dimensions.  Our flags will make a beautiful addition to your home.  The grain of the wood, the boldness of the colors and the raised elements that are featured in our flags will provide a conversation piece that all your friends will rave about.
Products shipped within the United States are sent via FedEx Ground/Home Delivery (tracking number provided).  Custom orders accepted - contact us to inquire.