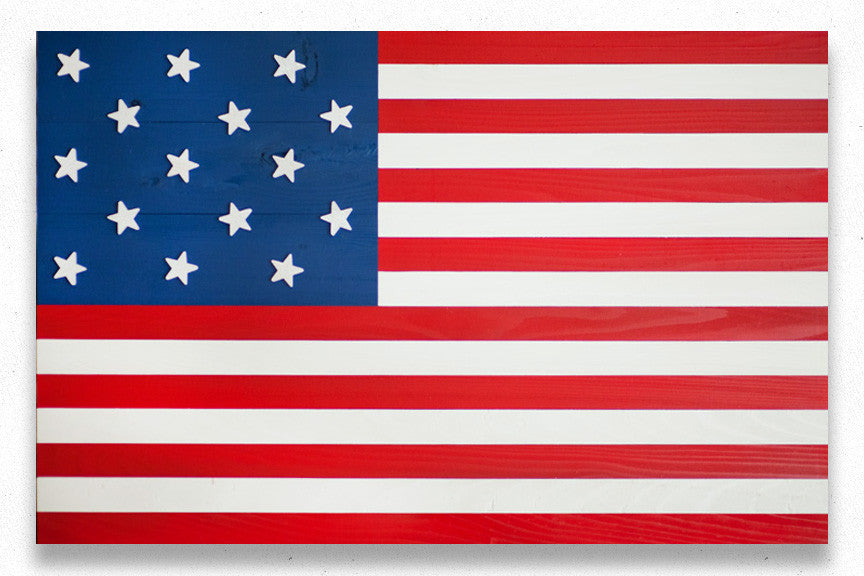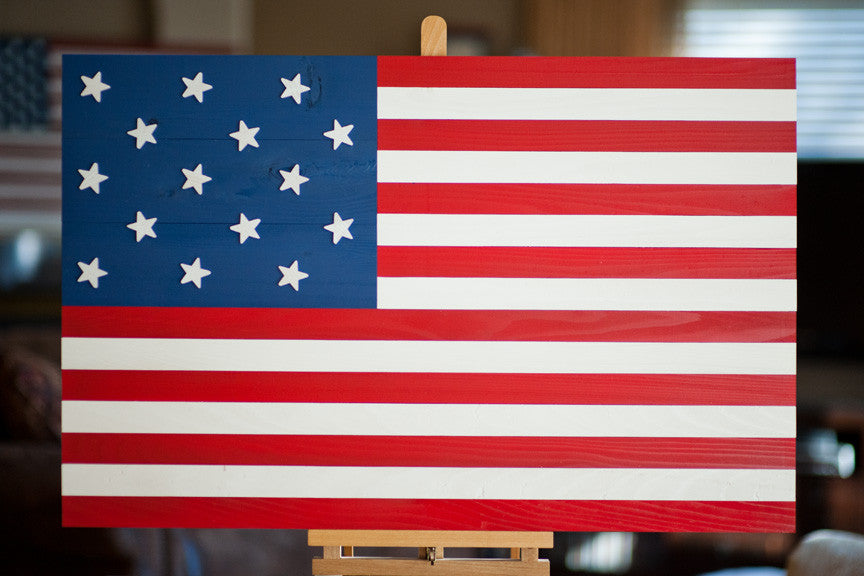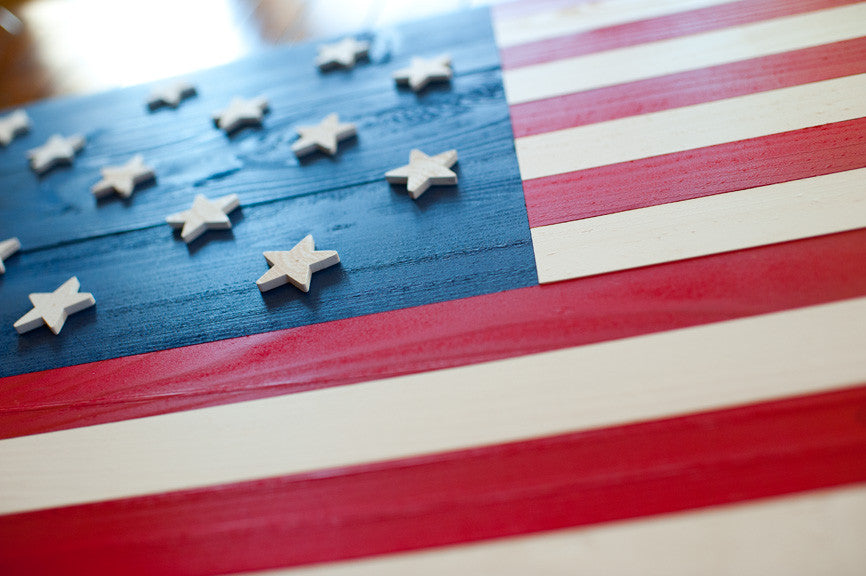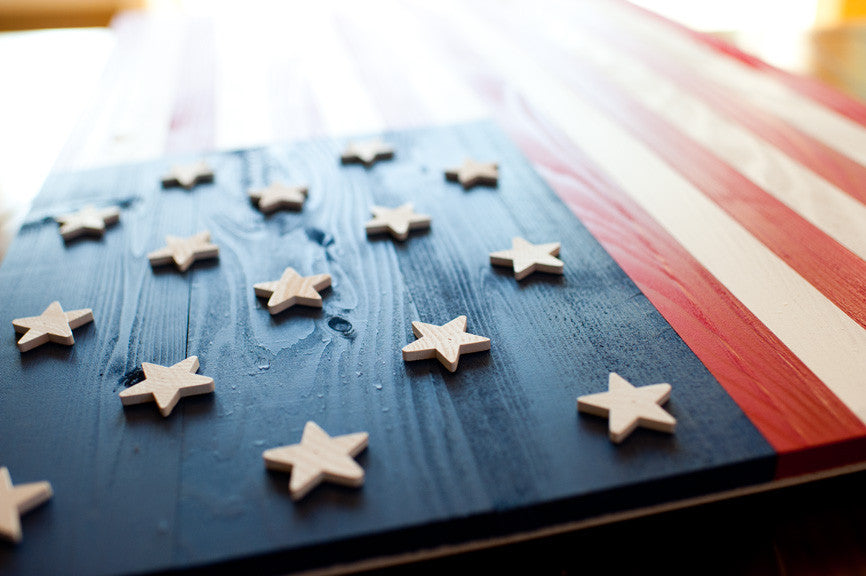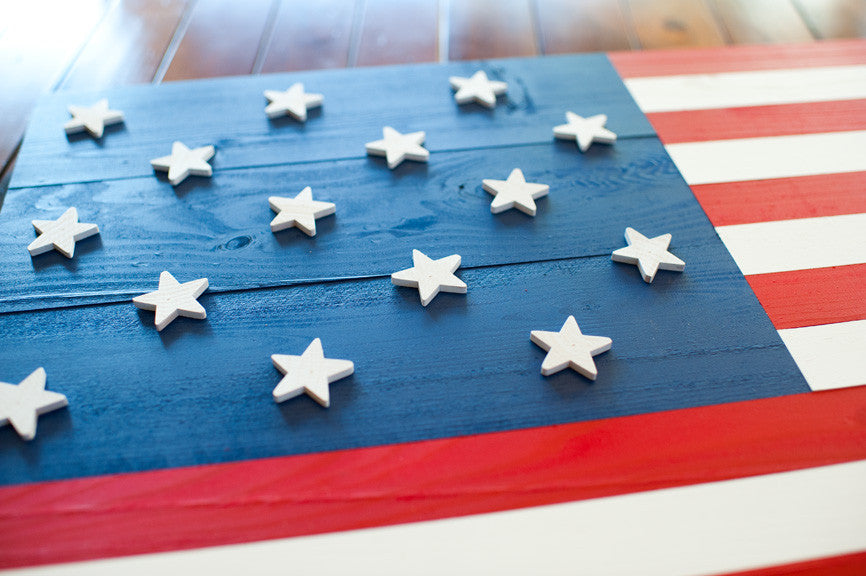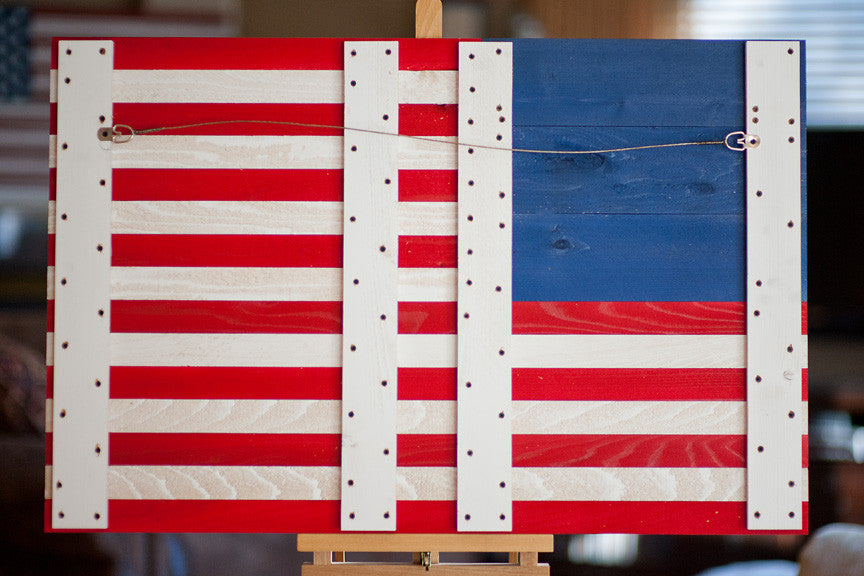 Star-Spangled Banner Wood Flag
$ 199.95
Flag sizes available:
36x24"
45x30"
Custom sizes available upon request.
Also known as the Great Garrison Flag, the Star-Spangled Banner Flag inspired Francis Scott Key to pen the poem, "Defense of Fort McHenry, which later became the national anthem of the United States.  In 1794, after Vermont and Kentucky joined the union, President George Washington signed into law the Flag Act of 1794: the nation's flag would display fifteen stars and fifteen stripes.  The stars are arranged in vertical rows, with five horizontal rows of stars, offset, each containing three stars.
This Patriot Wood flag has a raised element providing a 3D look.  Each wooden flag we produce is replicated to match the flag's true colors and dimensions.  Our flags will make a beautiful addition to your home.  The grain of the wood, the boldness of the colors and the raised elements that are featured in our flags will provide a conversation piece that all your friends will rave about.
Products shipped within the United States are sent via FedEx Ground/Home Delivery (tracking number provided).  Custom orders accepted - contact us to inquire.