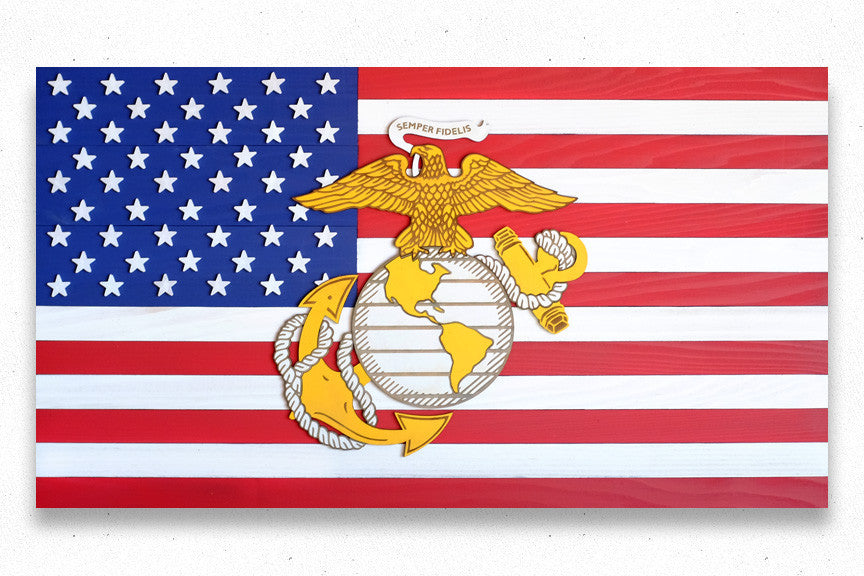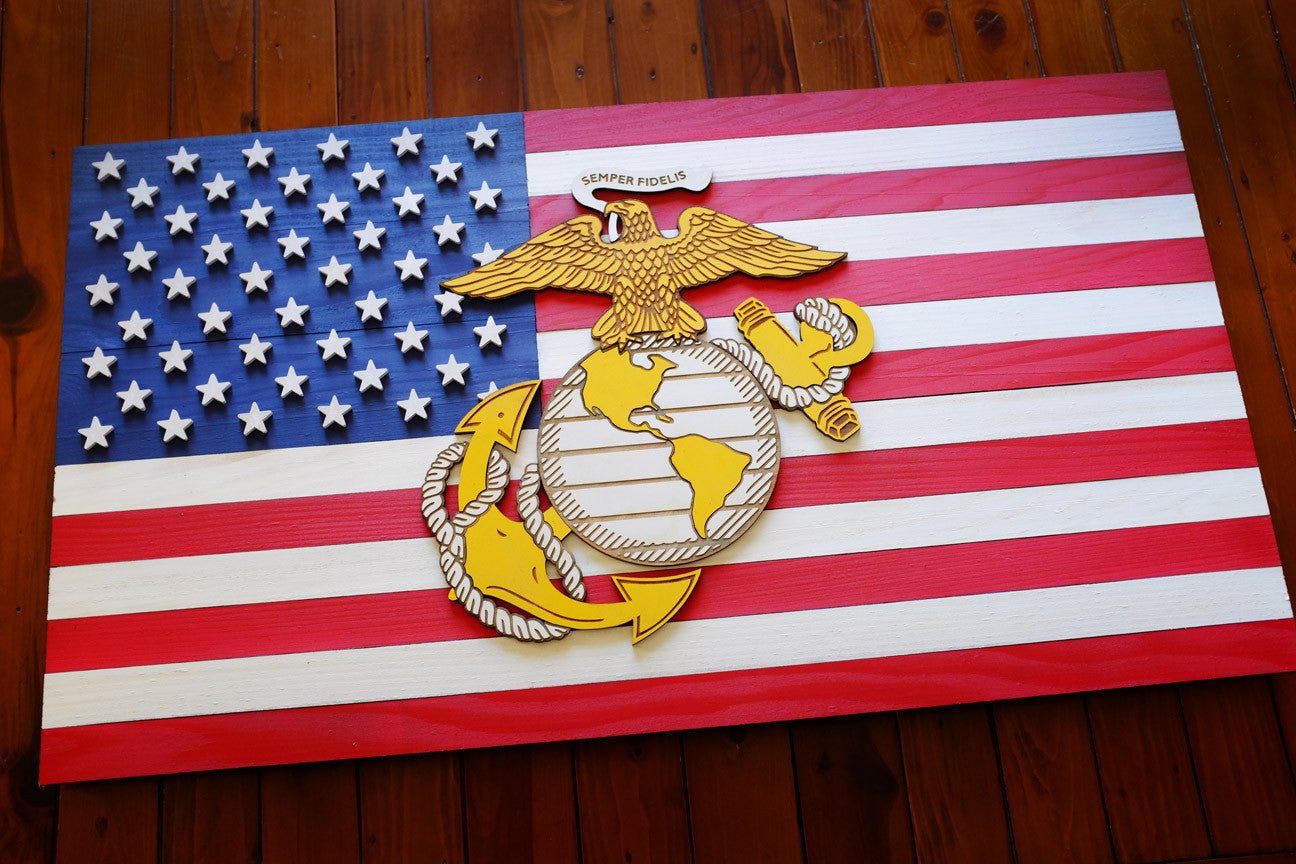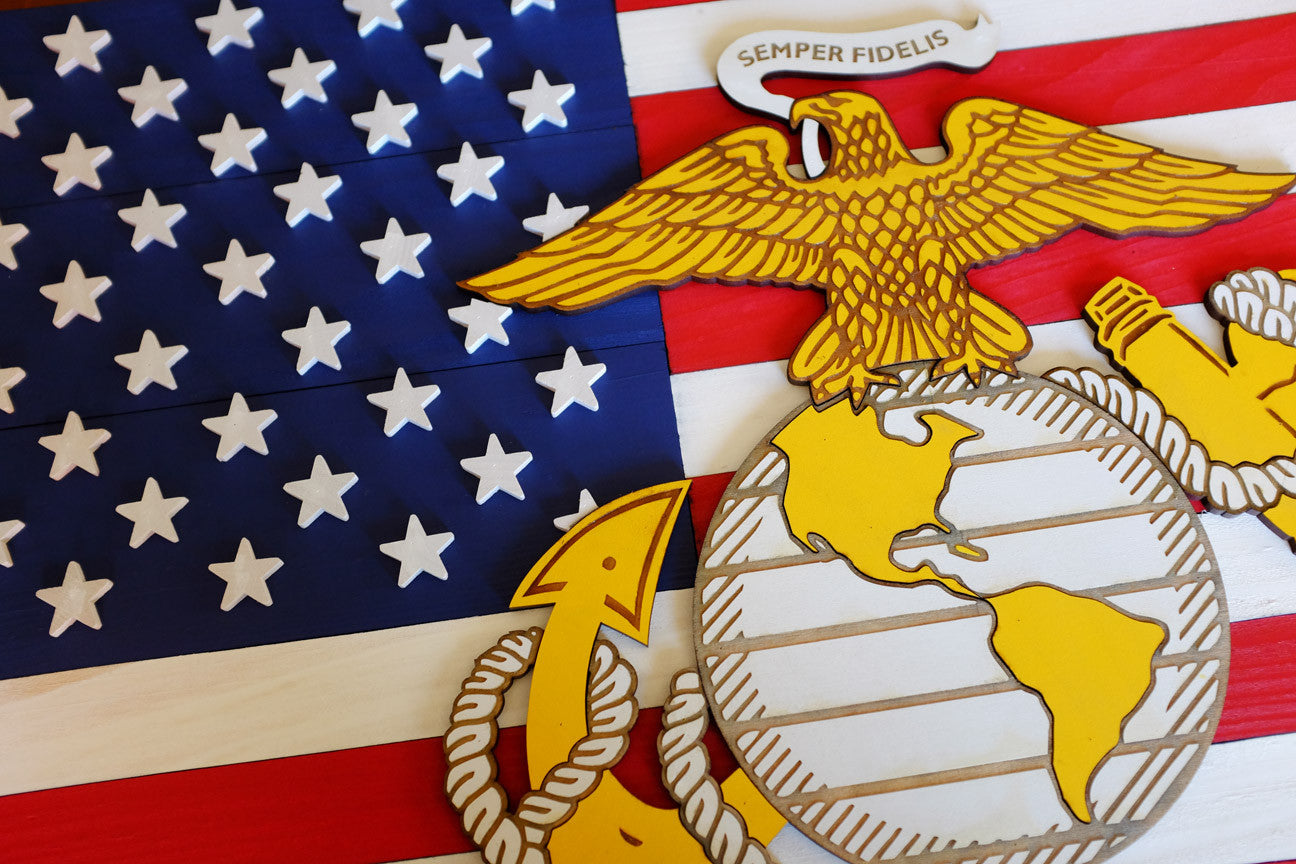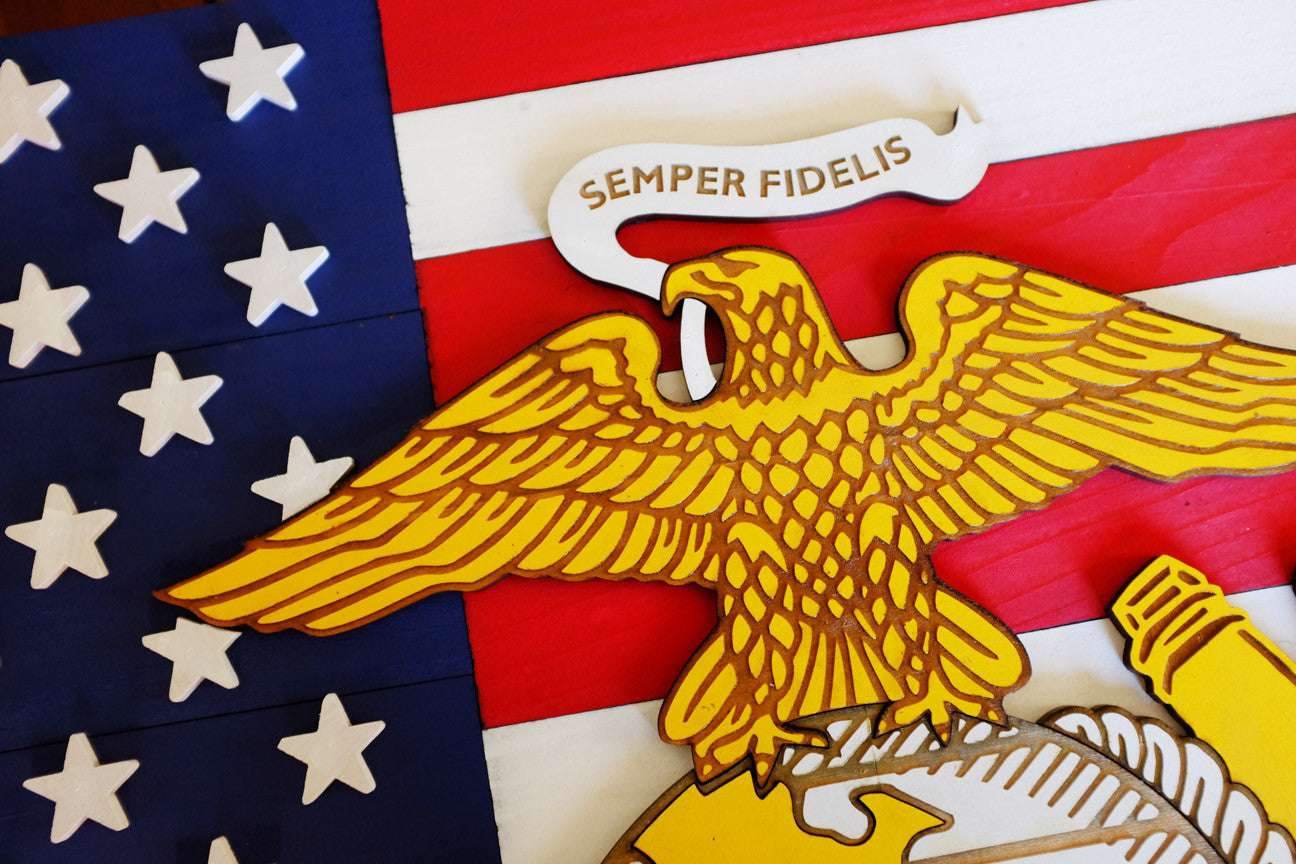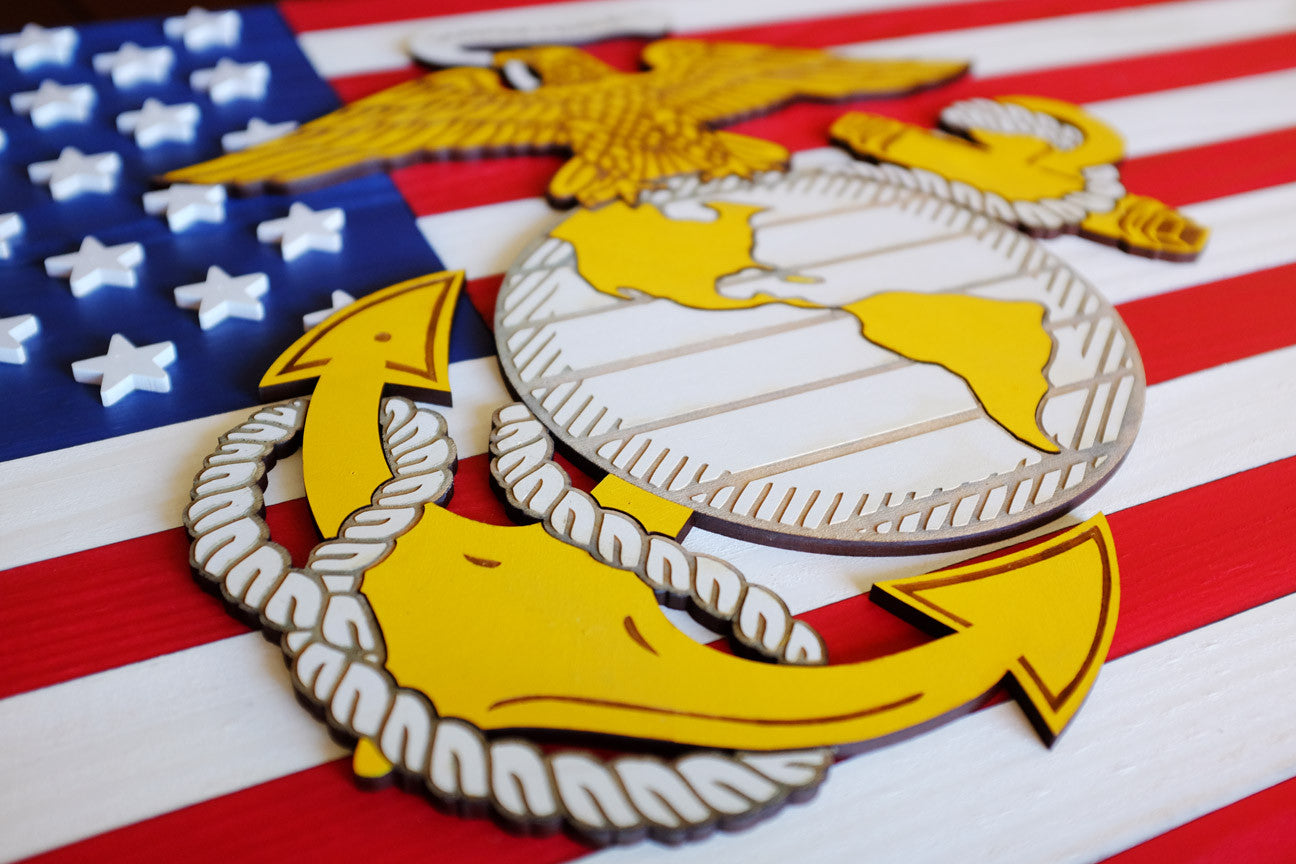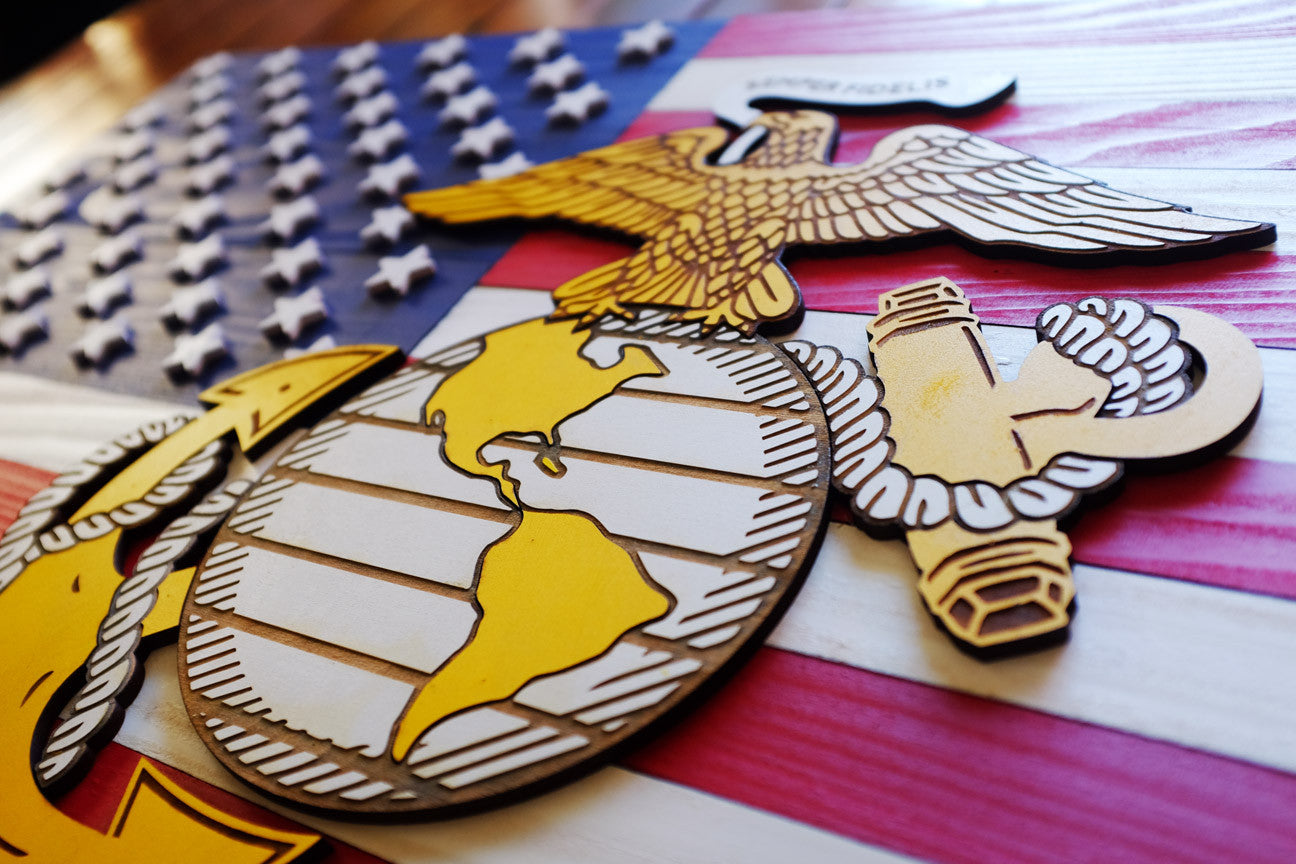 US Marine Corps on USA Wood Flag
$ 299.95
Available sizes:
36x20"
50x27"
The official flag is scarlet with the Corps emblem in gray and gold. It was adopted on 18 January 1939, although Marine Corps Order 4 had established scarlet and gold as the official colors of the Corps as early as 1925. The official battle color of the Corps is maintained by Marine Barracks, Washington, D.C. ("8th and I"), and carried by the Color Sergeant of the Marine Corps.
This flag is for indoor display only.  This Patriot Wood flag has a raised element providing a 3D look.  Each wooden flag we produce is replicated to match the flag's true colors and dimensions.  Our flags will make a beautiful addition to your home.  The grain of the wood, the boldness of the colors and the raised elements that are featured in our flags will provide a conversation piece that all your friends will rave about.
Products shipped within the United States are sent via FedEx Ground/Home Delivery (tracking number provided).  Custom orders accepted - contact us to inquire.