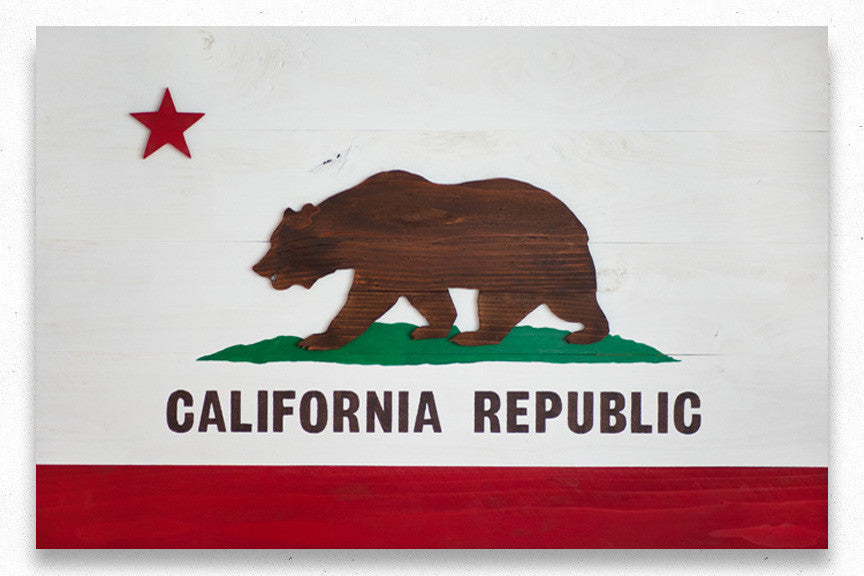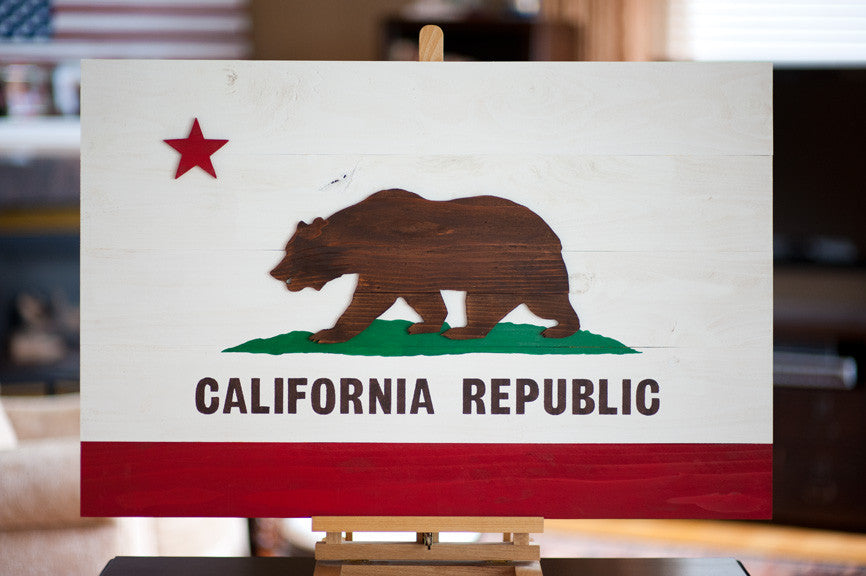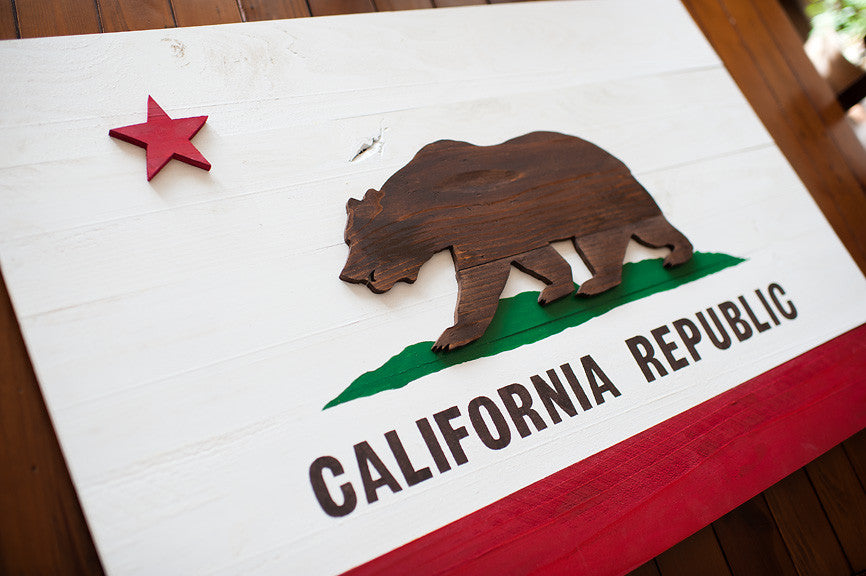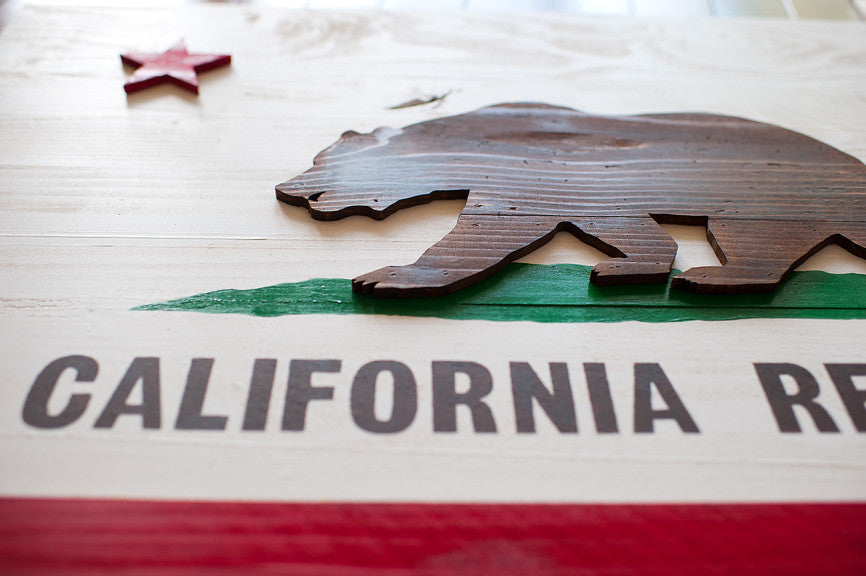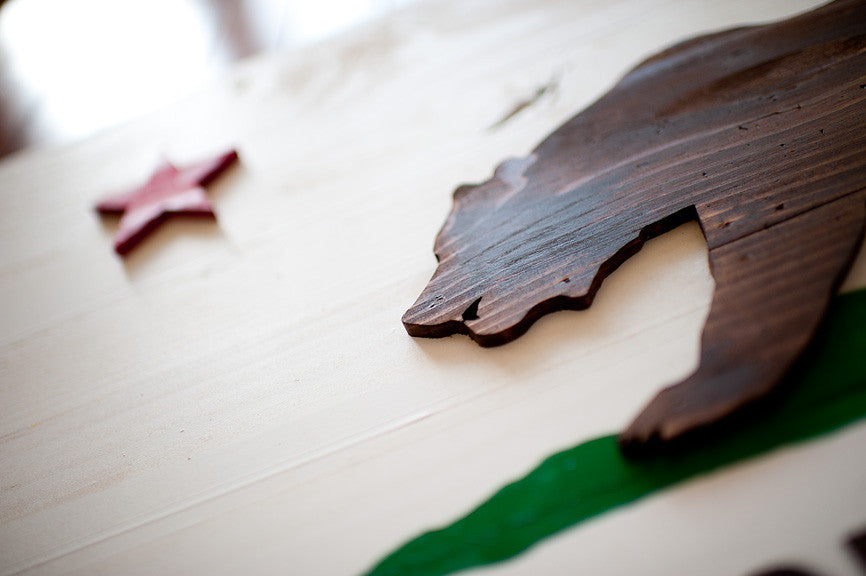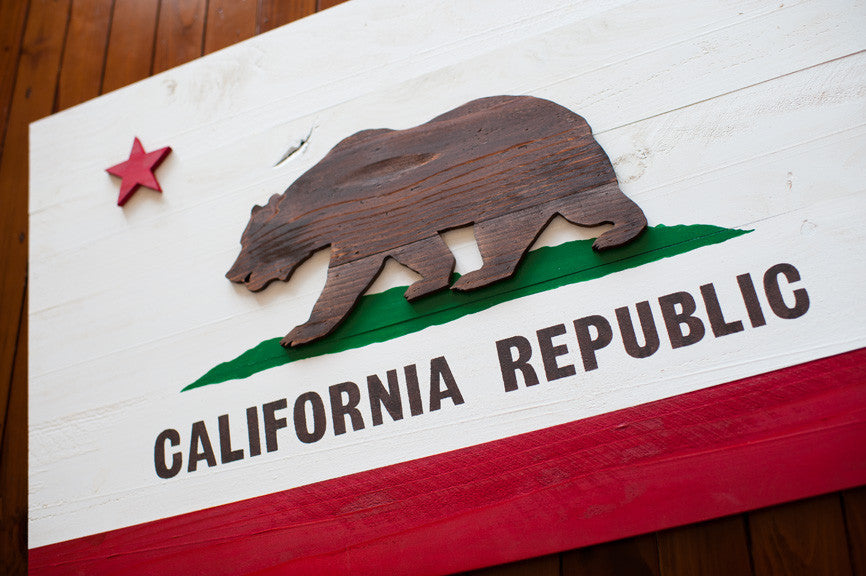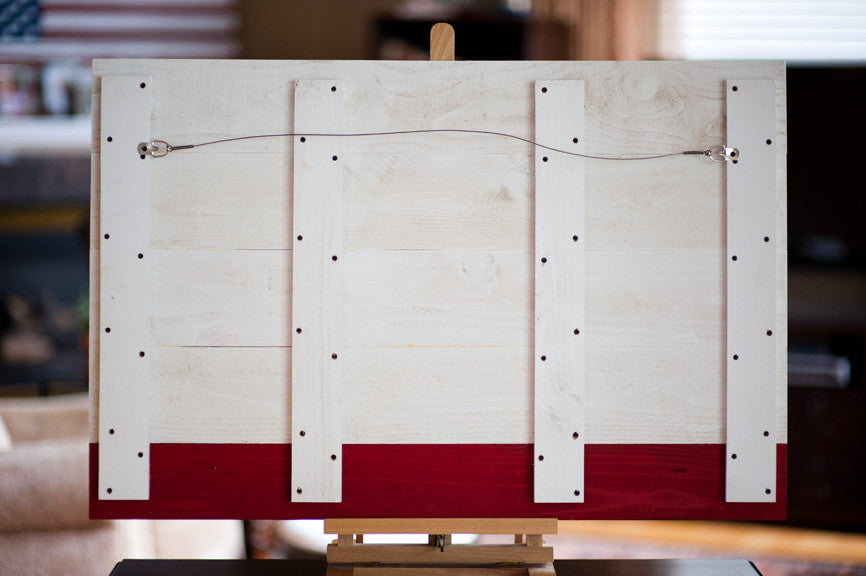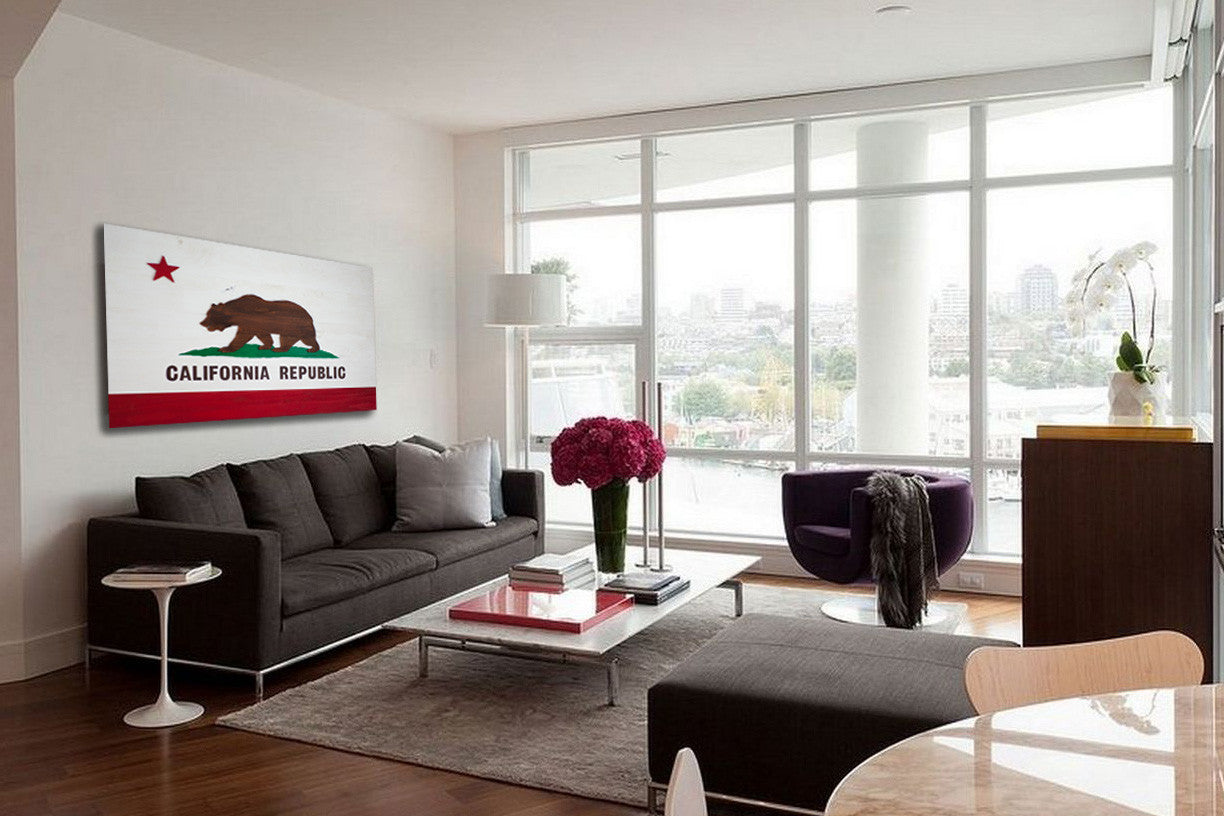 California Wood Flag
$ 99.95
Flag sizes available:
18x12"
36x24"
45x30"
Custom sizes available upon request.
The California state flag, also known as the Bear flag was adopted on February 3, 1911. The design of the flag includes a background which is white with a thick red border along the bottom. The red star and bear were taken from original Bear flag where the bear represents strength and unyielding resistance. While the original flag used a black bear, the current design uses a grizzly bear. The original flag was raised for the first time in Sonoma, California, in June 1846 by the men who became known as the "Bear Flaggers," named for their role during the Bear Flag Revolt.
This Patriot Wood flag has a raised element providing a 3D look.  Each flag we produce is replicated to match the flag's true colors and dimensions.  Our flags will make a beautiful addition to your home.  The grain of the wood, the boldness of the colors and the raised elements that are featured in our flags will provide a conversation piece that all your friends will rave about.
Products shipped within the United States are sent via FedEx Ground/Home Delivery (tracking number provided).  Custom orders accepted - contact us to inquire.