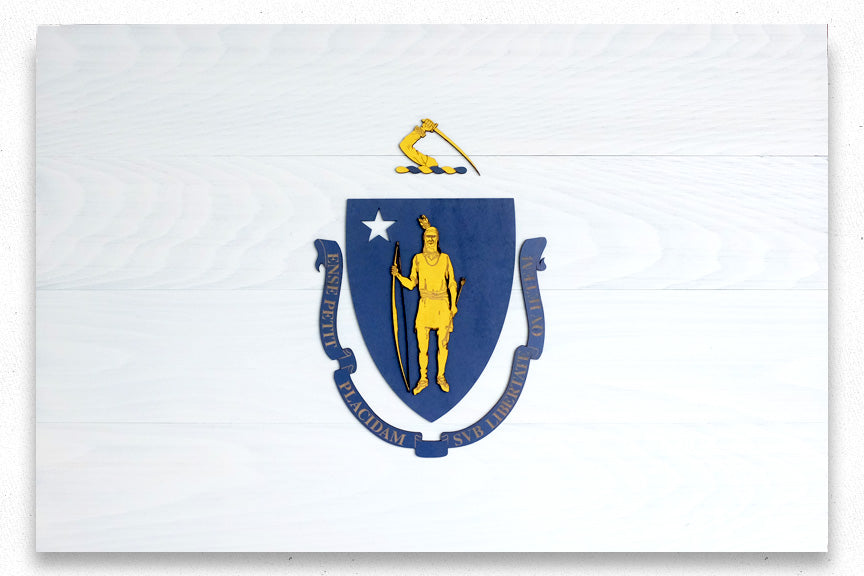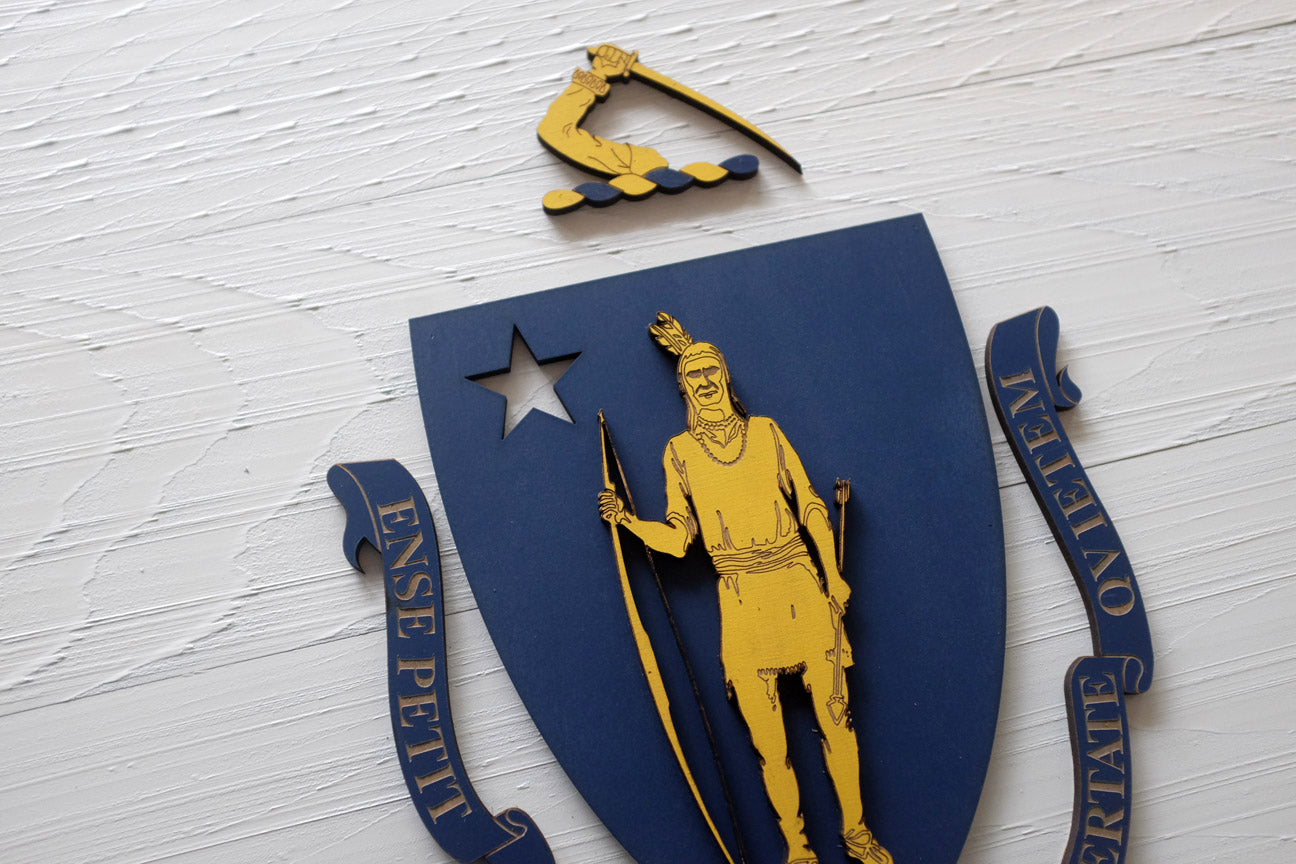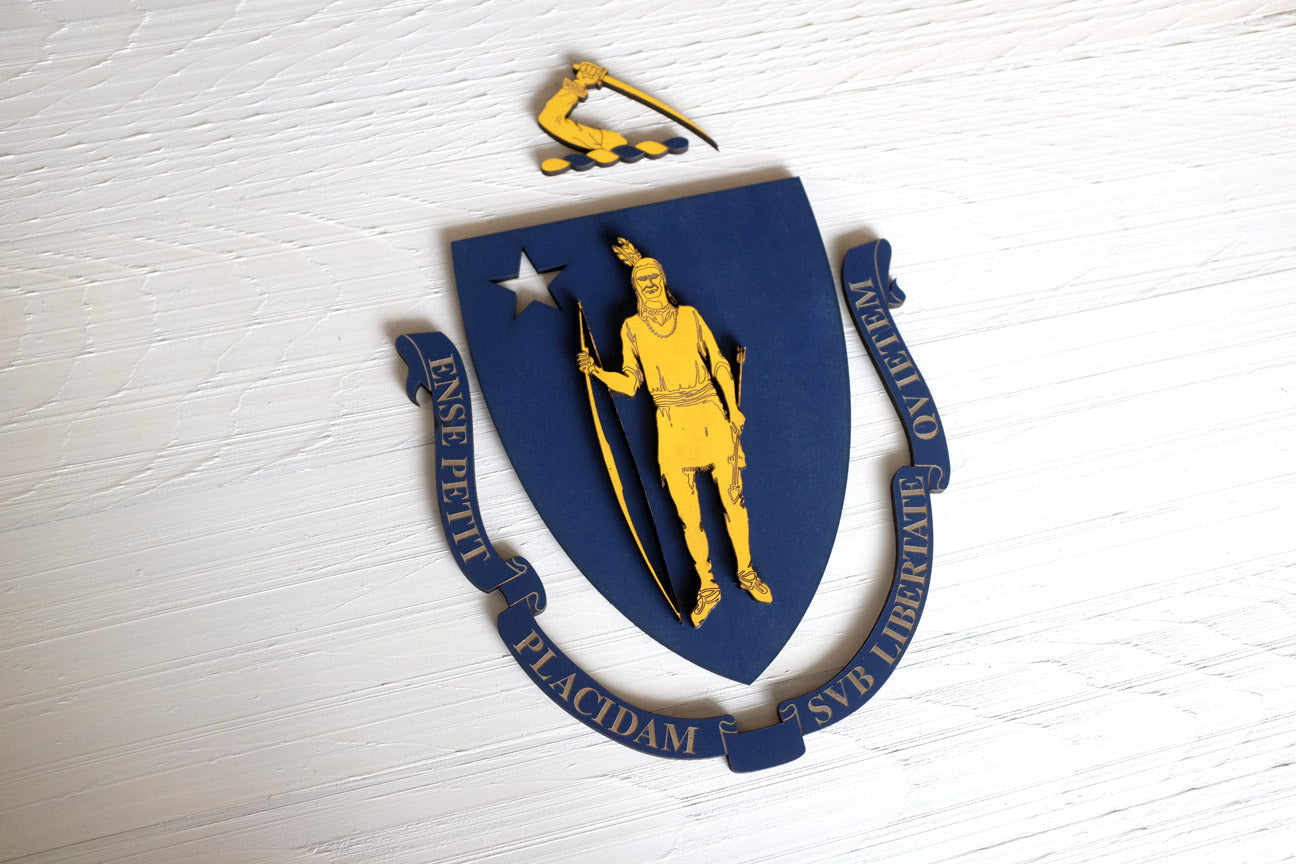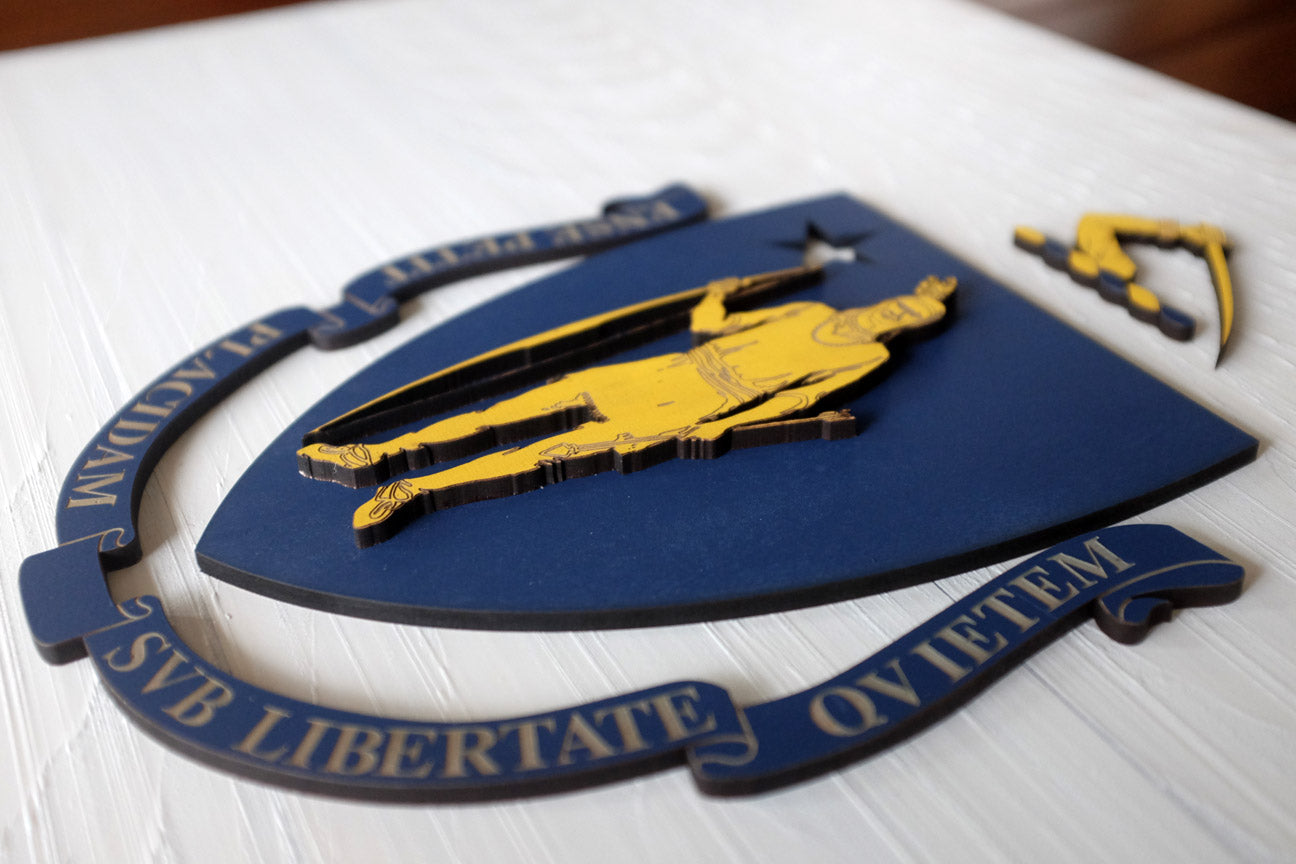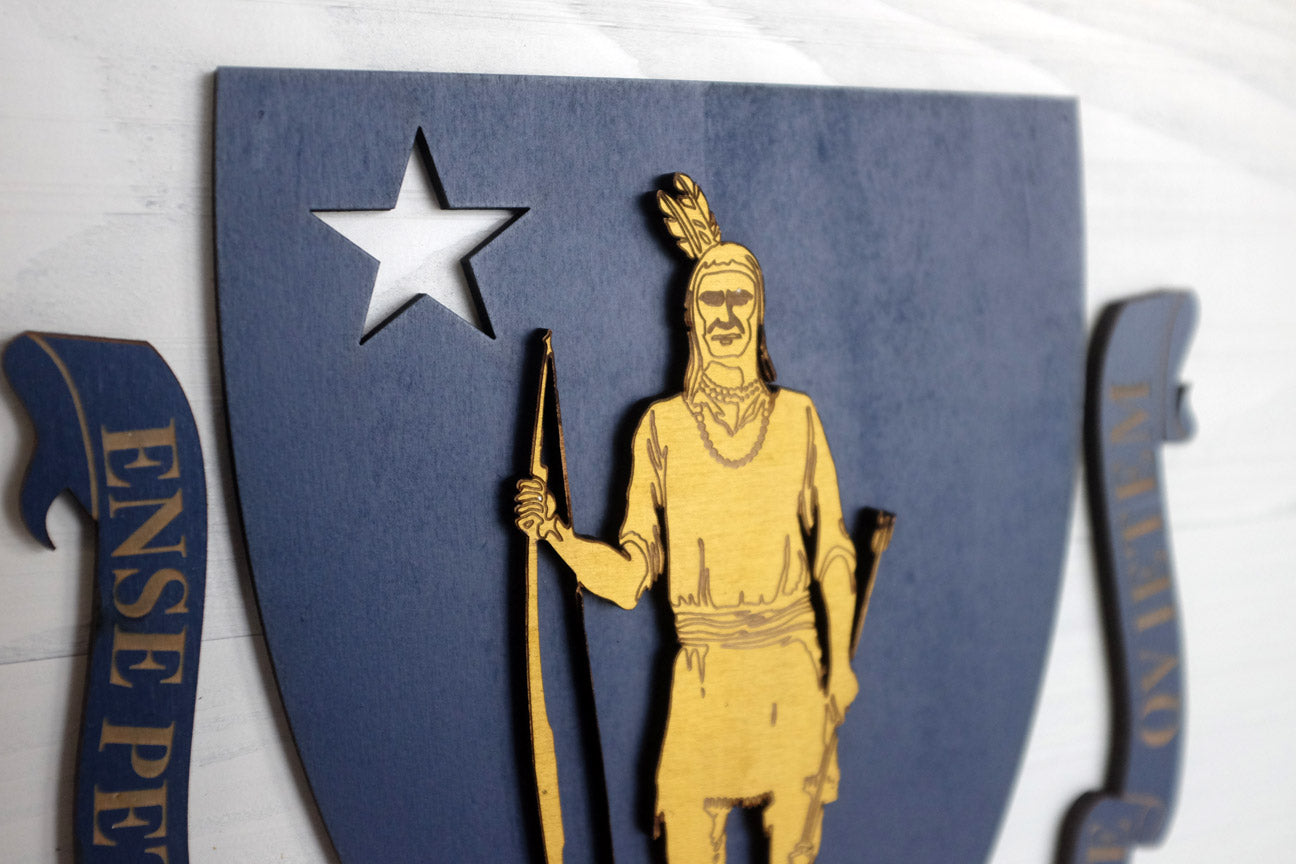 Massachusetts Wood Flag
$ 199.95
Flag sizes available:
30x20"
36x24"
45x30"
Custom sizes available upon request.
The flag of the Commonwealth of Massachusetts displays, on both sides, the state coat of arms centered on a white field. The shield depicts an Algonquian Native American with bow and arrow; the arrow is pointed downward, signifying peace. The arm itself is of Miles Standish and signifies the philosophy that one would rather lose their right arm than live under tyranny. A white star with five points appears next to the figure's head, signifying Massachusetts' admission as the sixth U.S. state.
This Patriot Wood flag has a raised element providing a 3D look.  Each wood flag we produce is replicated to match the flag's true colors and dimensions.  Our wooden flags will make a beautiful addition to your home.  The grain of the wood, the boldness of the colors and the raised elements that are featured in our handcrafted wooden flags will provide a conversation piece that all your friends will rave about.
Products shipped within the United States are sent via FedEx Ground/Home Delivery (tracking number provided).  Custom orders accepted - contact us to inquire.