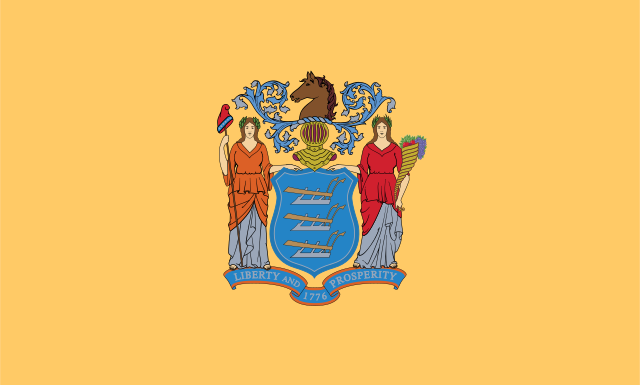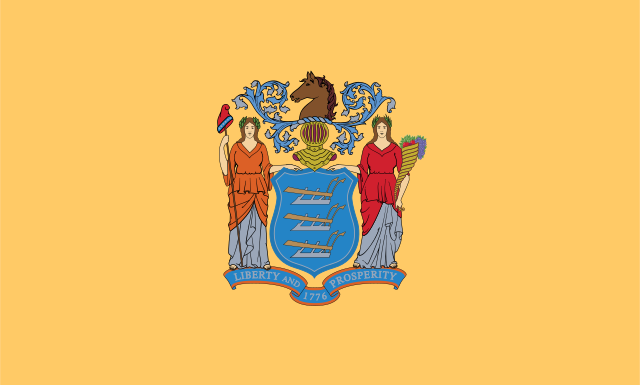 New Jersey Vintage Wood Flag
$ 199.95
This New Jersey wood flag has a weathered, vintage look.  It has been made to appear aged/antiqued.
Flag sizes available:
30x20"
36x24"
45x30"
Custom sizes available upon request.
New Jersey's flag seal consists of coat of arms which contains a horse's head; beneath that is a helmet, showing that New Jersey governs itself, and it has three plows on a shield to highlight the state's agriculture tradition, which shows why the state has the nickname "Garden State". The two Goddesses represent the state motto, "Liberty and Prosperity". Liberty is on the left. She is holding a staff with a liberty cap on it, and the word liberty underneath her. The goddess on the right is Ceres, goddess of agriculture. She is holding a cornucopia with prosperity written below her. 
This Patriot Wood flag has a raised element providing a 3D look.  Each wood flag we produce is replicated to match the flag's true colors and dimensions.  Our wooden flags will make a beautiful addition to your home.  The grain of the wood, the boldness of the colors and the raised elements that are featured in our handcrafted wooden flags will provide a conversation piece that all your friends will rave about.
Products shipped within the United States are sent via FedEx Ground/Home Delivery (tracking number provided).  Custom orders accepted - contact us to inquire.