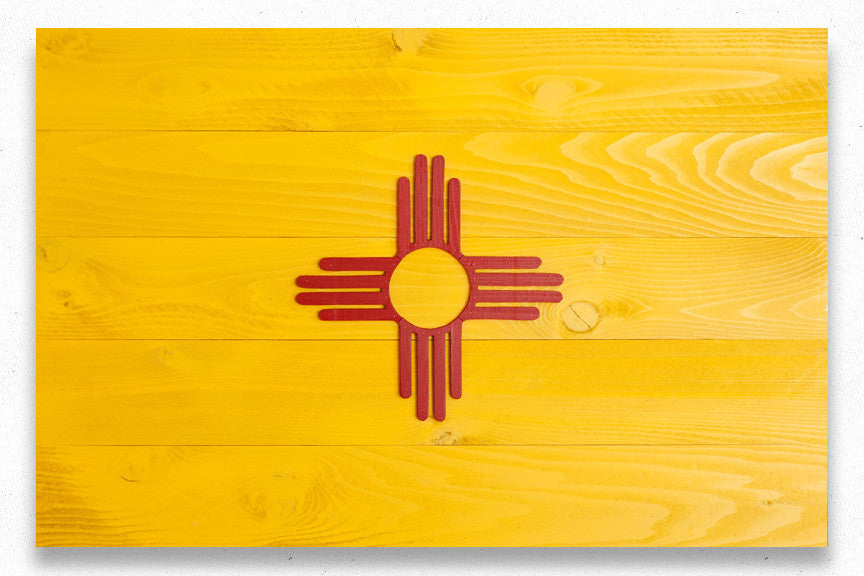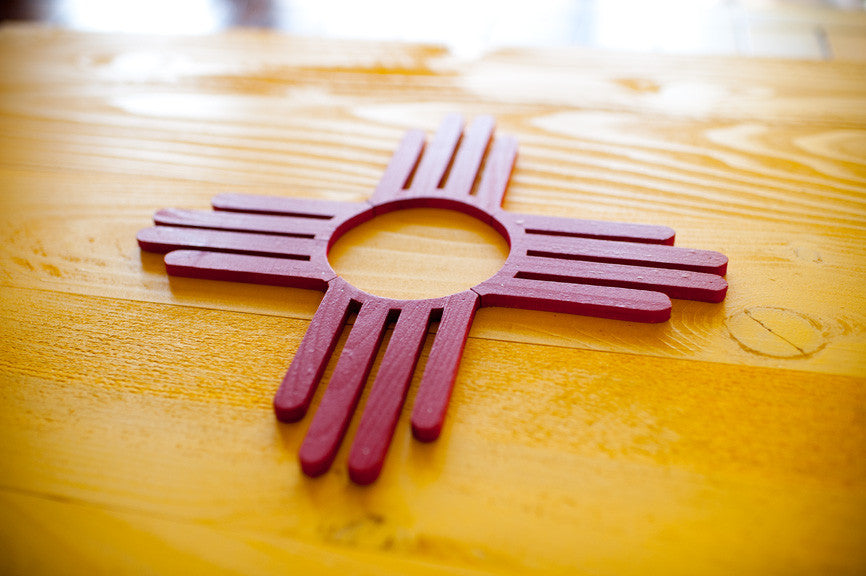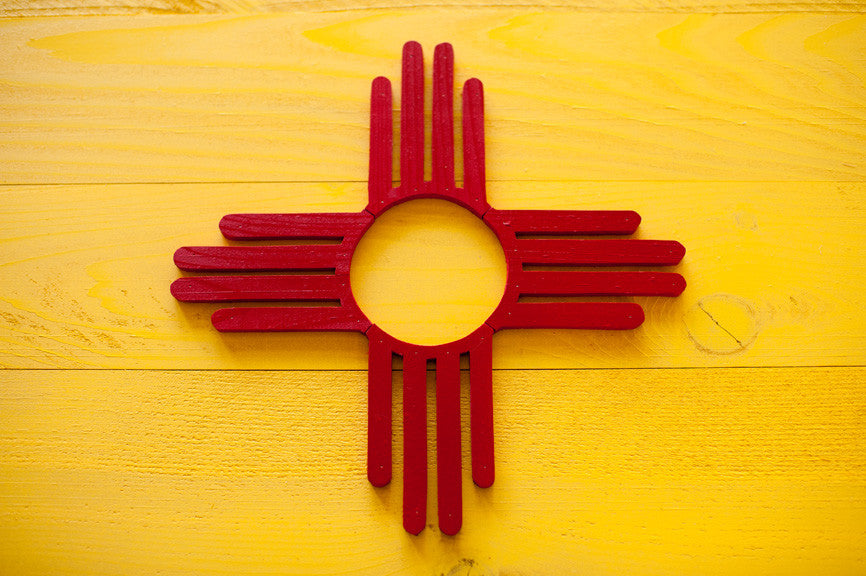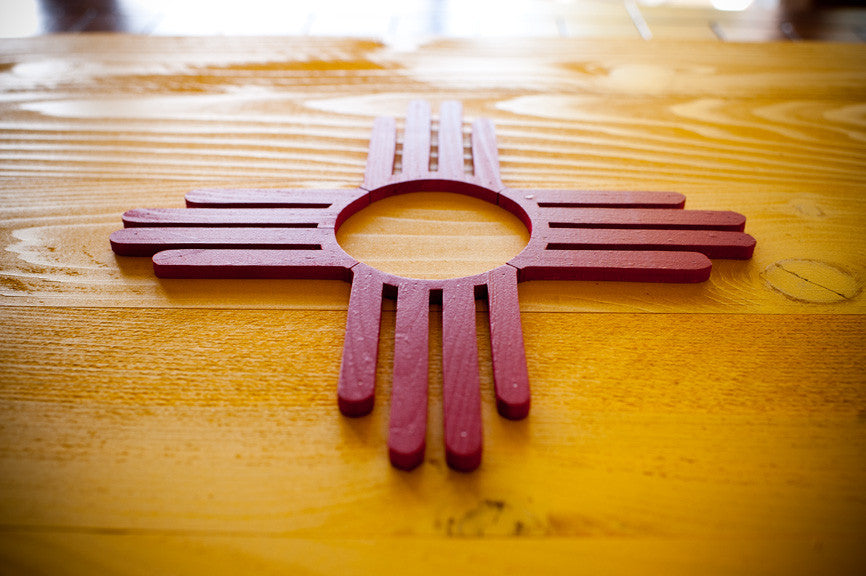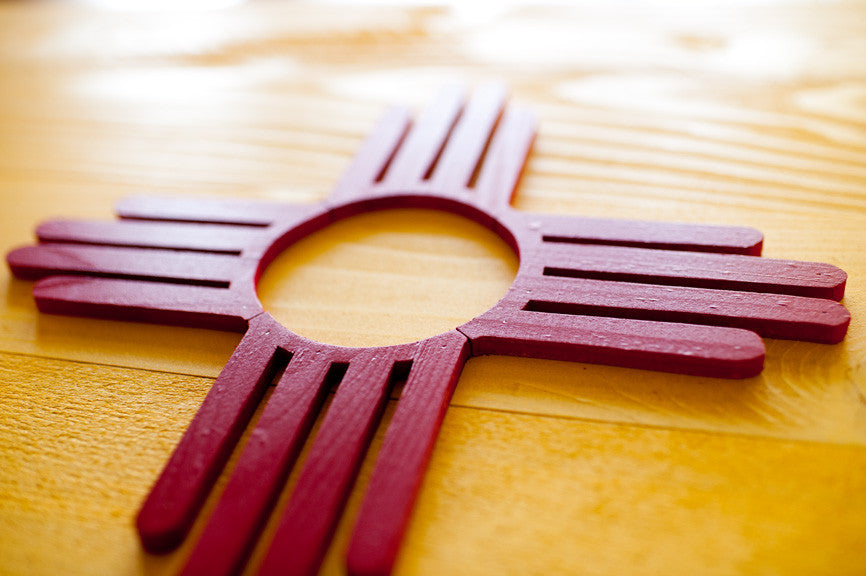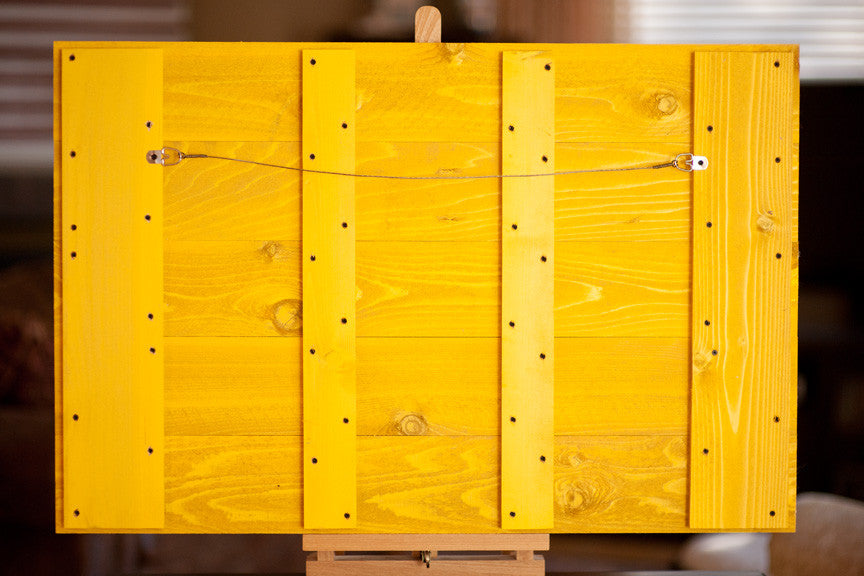 New Mexico Wood Flag
$ 99.95
Flag sizes available:
18x12"
36x24"
45x30"
Custom sizes available upon request.
The New Mexico flag consists of a red sun symbol of the indigenous tribe Zia on a field of yellow.  The flag's designer, Dr. Harry Mera who was an archaeologist, was familiar with the Zia sun symbol found at Zia Pueblo on a 19th-century pot.  The red sun incorporates the sacred number four which symbolizes the Circle of Life: the four directions, the four times of day, the four stages of life, and the four seasons. The circle binds the four elements of four together. 

This Patriot Wood flag has a raised element providing a 3D look.  Each wood flag we produce is replicated to match the flag's true colors and dimensions.  Our wooden flags will make a beautiful addition to your home.  The grain of the wood, the boldness of the colors and the raised elements that are featured in our handcrafted wooden flags will provide a conversation piece that all your friends will rave about.
Products shipped within the United States are sent via FedEx Ground/Home Delivery (tracking number provided).  Custom orders accepted - contact us to inquire.