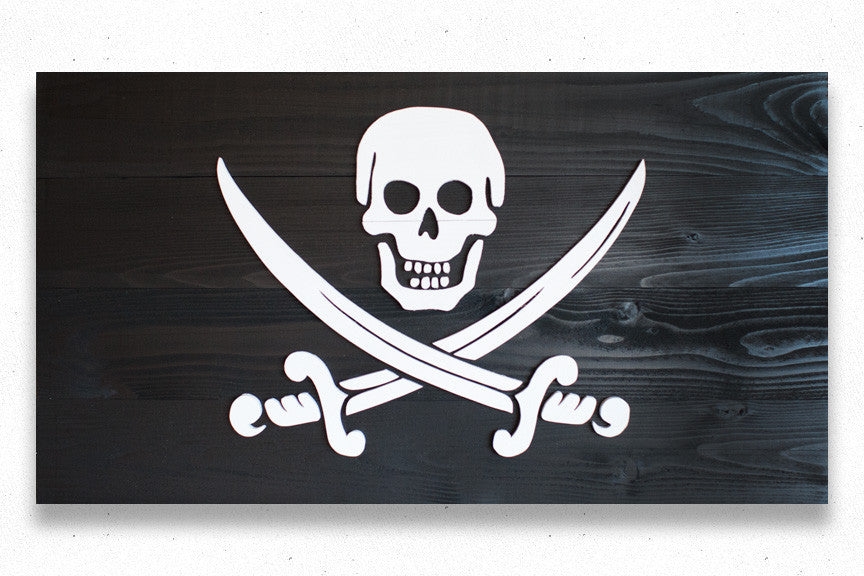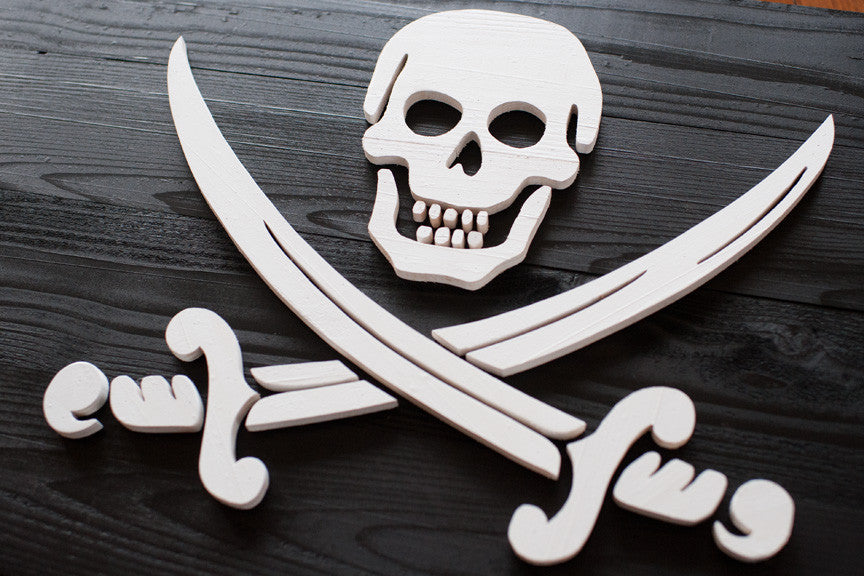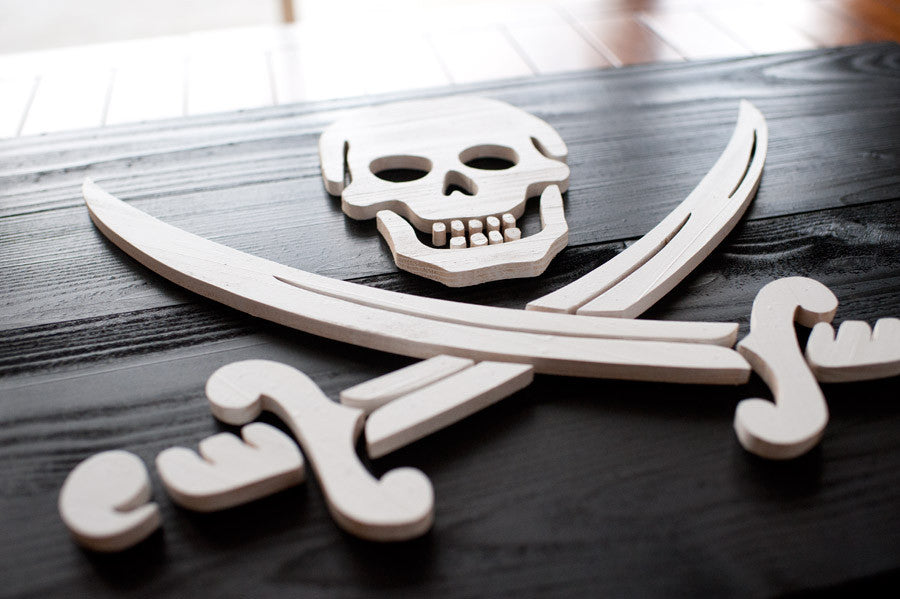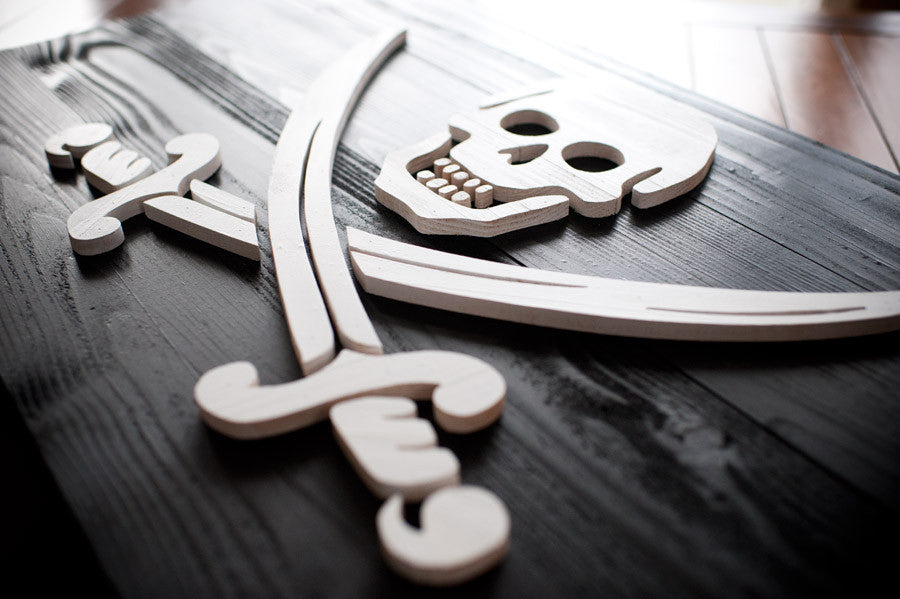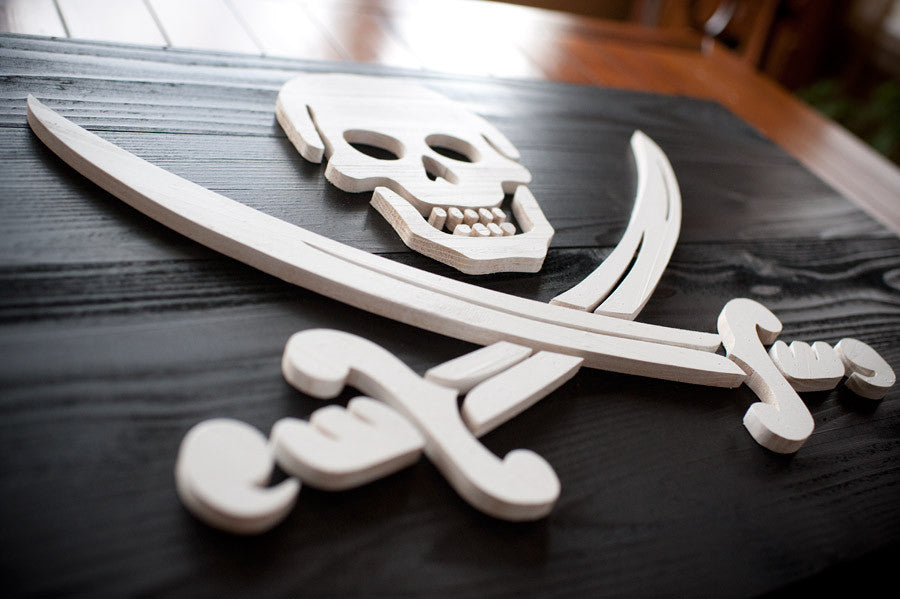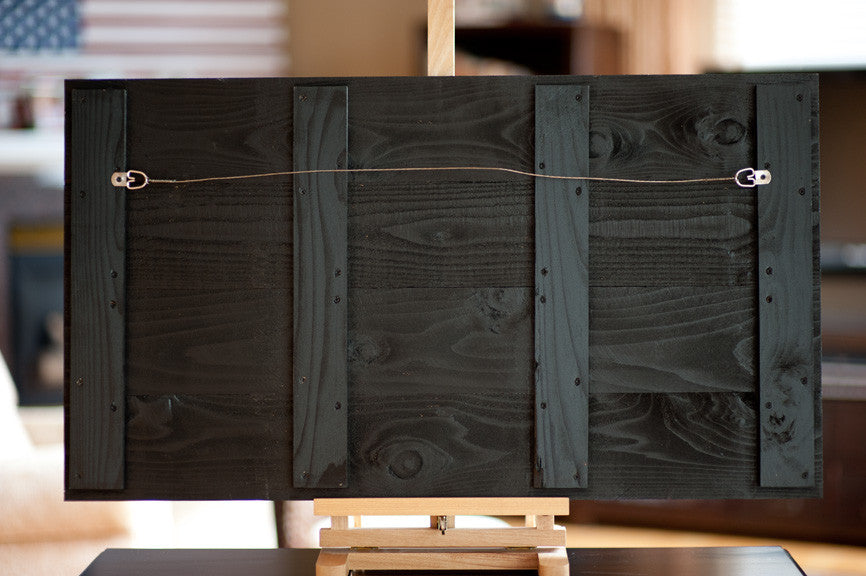 Calico Jack Jolly Roger Wood Flag
$ 99.95
Flag sizes available:
18x12"
36x20"
50x27"
Custom sizes available upon request.
The flag most universally acknowledged as the Jolly Roger today is the skull and crossbones.  The classic design of the skull with two intersecting bones was used by several pirates during the 17th and 18th centuries.  Historically, the flag was flown to terrify pirates' victims into surrendering without a fight, since it conveyed the message that the attackers were criminals who would not consider themselves bound by the usual rules of engagement.
This Patriot Wood flag has a raised element providing a 3D look.  Each flag we produce is replicated to match the flag's true colors and dimensions.  Our flags will make a beautiful addition to your home.  The grain of the wood, the boldness of the colors and the raised elements that are featured in our flags will provide a conversation piece that all your friends will rave about.
Products shipped within the United States are sent via FedEx Ground/Home Delivery (tracking number provided).  Custom orders accepted - contact us to inquire.