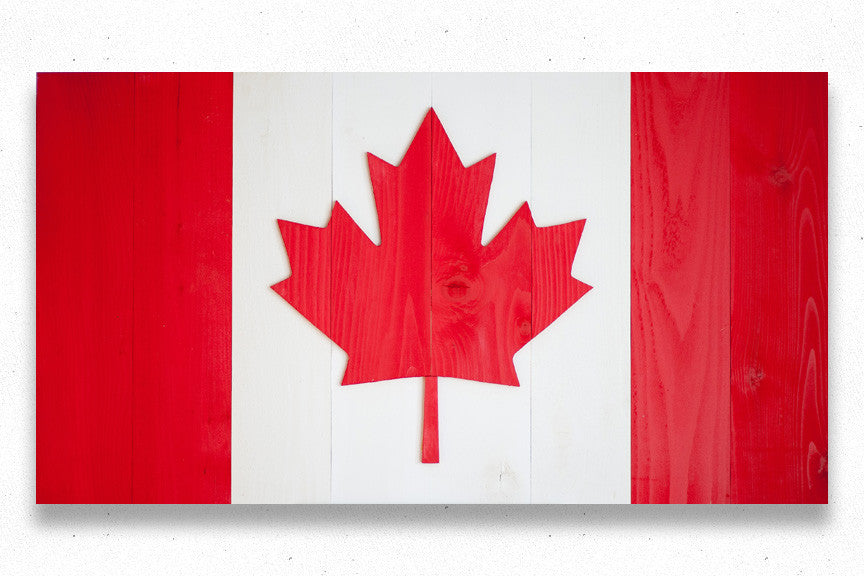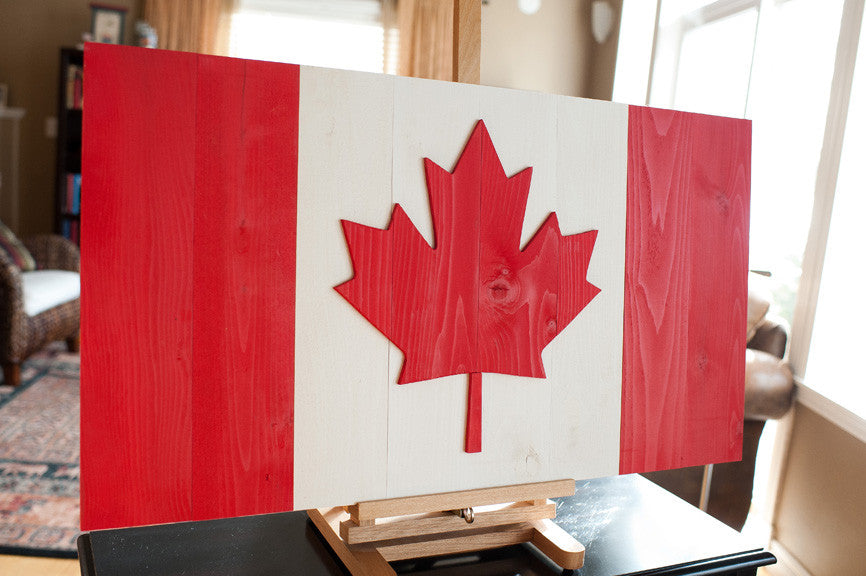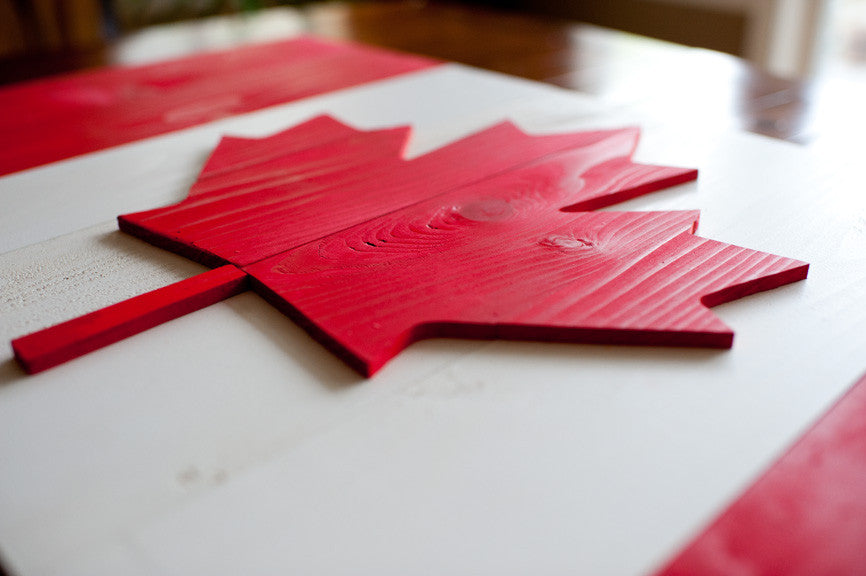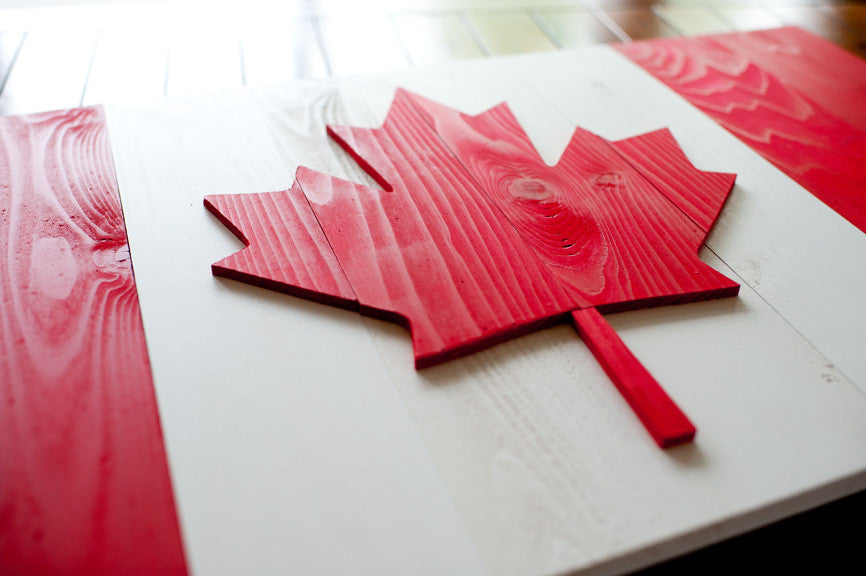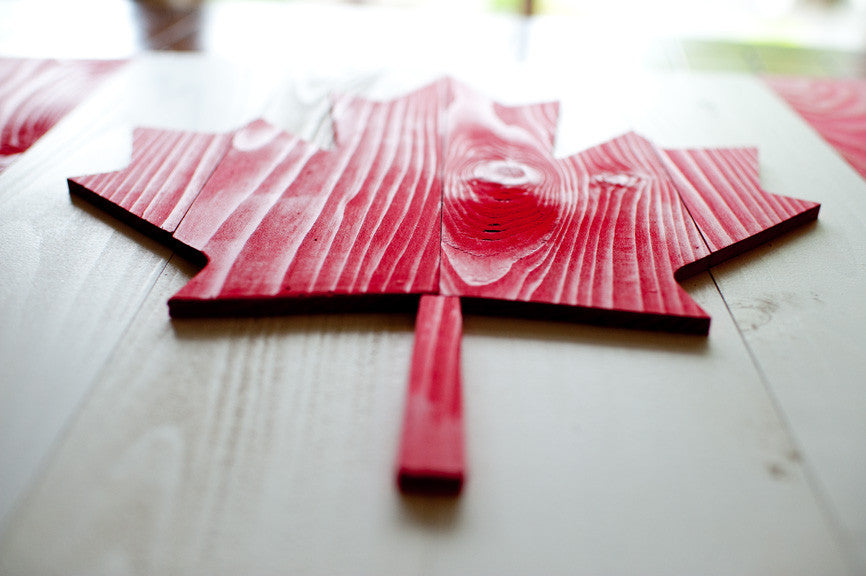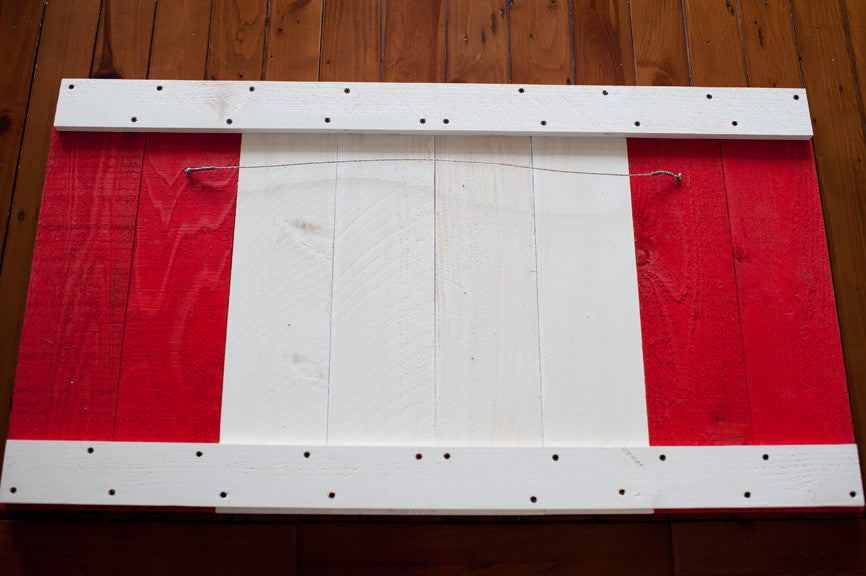 Canada Wood Flag
$ 99.95
Flag sizes available:
18x12"
36x20"
50x27"
Custom sizes available upon request.
Officially adopted on February 15, 1965, the National Flag of Canada, also known as the Maple Leaf and l'Unifolié, is the country's first ever national flag specified by statute law. While the maple leaf had been used as a Canadian emblem since the 1700s, it was first used as a national symbol in 1868 when it emerged on the coat of arms of both Quebec and Ontario. The current Maple Leaf flag, which was designed by George Stanley, was chosen over two other flags.
This Patriot Wood flag has a raised element providing a 3D look.  Each flag we produce is replicated to match the flag's true colors and dimensions.  Our flags will make a beautiful addition to your home.  The grain of the wood, the boldness of the colors and the raised elements that are featured in our flags will provide a conversation piece that all your friends will rave about.
Products shipped within the United States are sent via FedEx Ground/Home Delivery (tracking number provided).  Custom orders accepted - contact us to inquire.