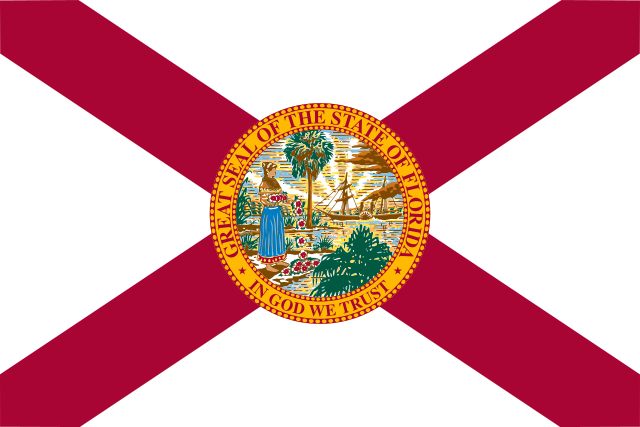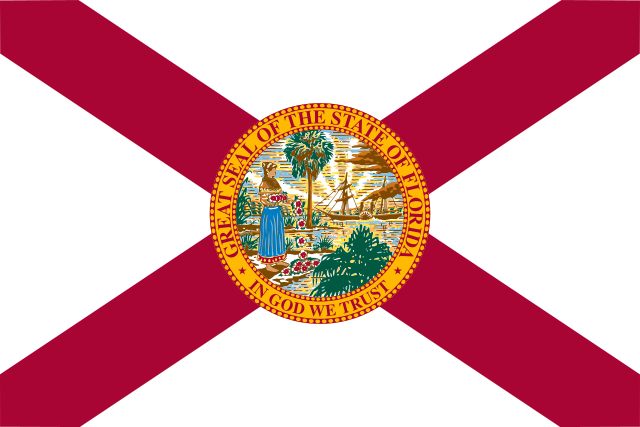 Florida Vintage Wood Flag
$ 199.95
This Florida wood flag has a weathered, vintage look.  It has been made to appear aged/antiqued.
Flag sizes available:
30x20"
36x24"
45x30"
Custom sizes available upon request.
The flag of Florida consists of a red saltire on a white background, with the state seal superimposed on the center. The design was approved by popular referendum November 6, 1900. The flag's current design has been in use since May 21, 1985, after the state seal was graphically altered and officially sanctioned for use by state officials.
This Patriot Wood flag has a raised element providing a 3D look.  Each wood flag we produce is replicated to match the flag's true colors and dimensions.  Our wooden flags will make a beautiful addition to your home.  The grain of the wood, the boldness of the colors and the raised elements that are featured in our handcrafted wooden flags will provide a conversation piece that all your friends will rave about.
Products shipped within the United States are sent via FedEx Ground/Home Delivery (tracking number provided).  Custom orders accepted - contact us to inquire.