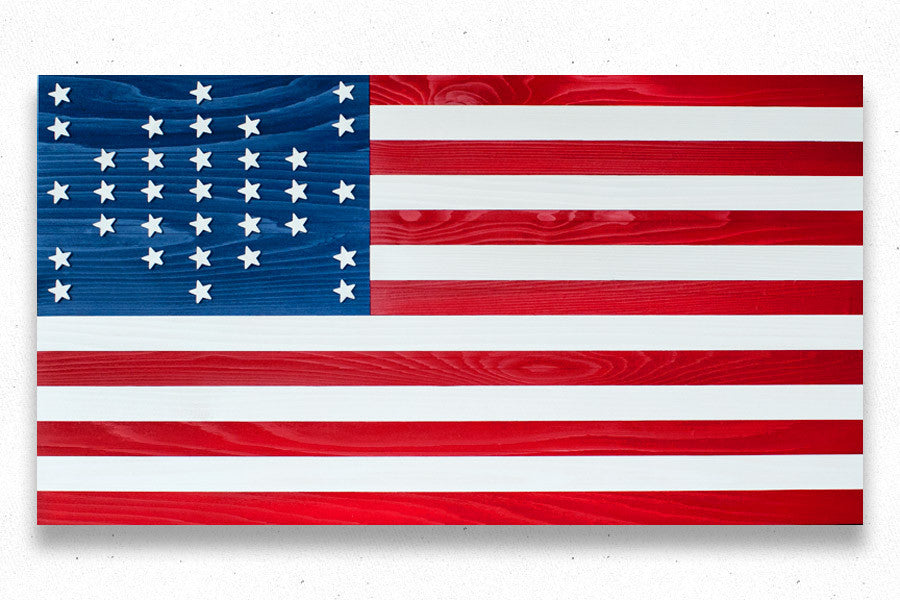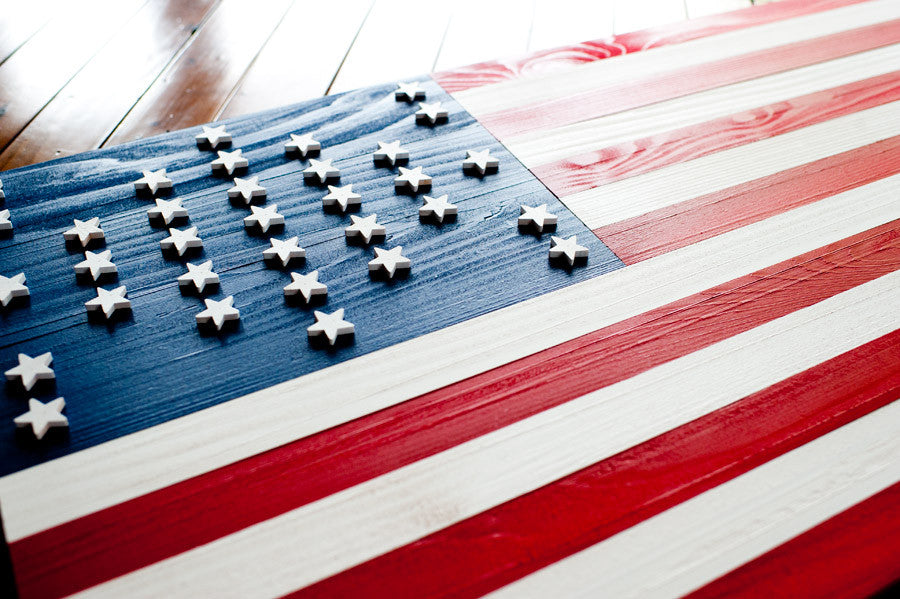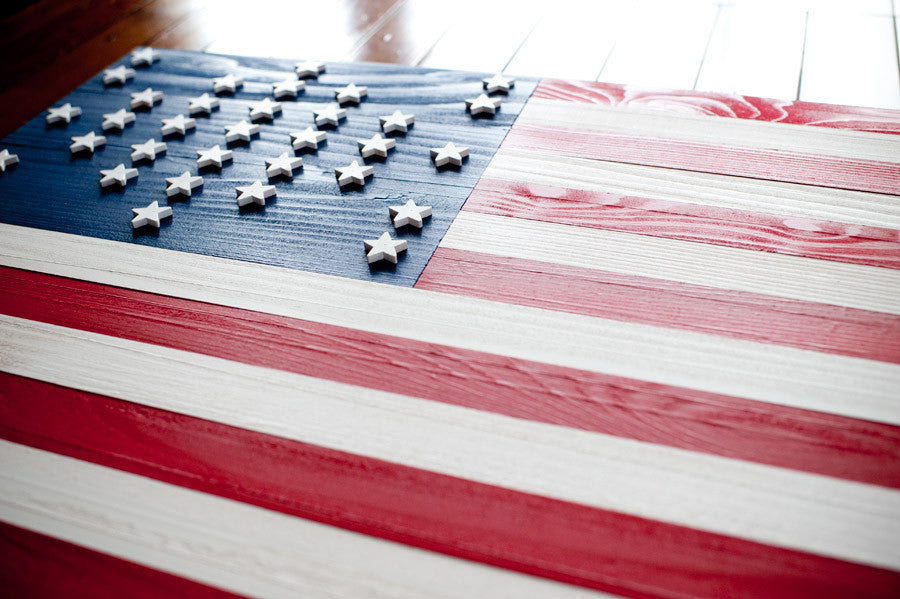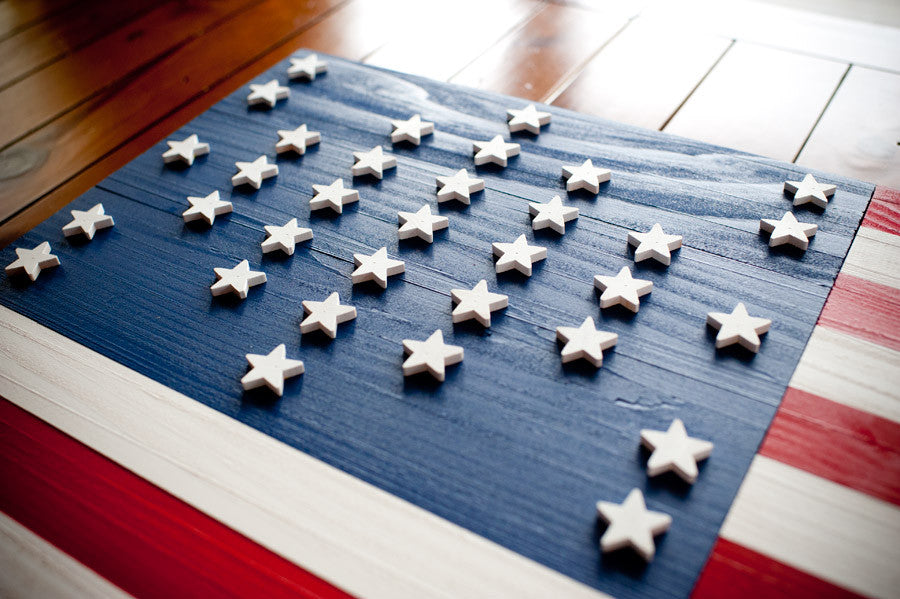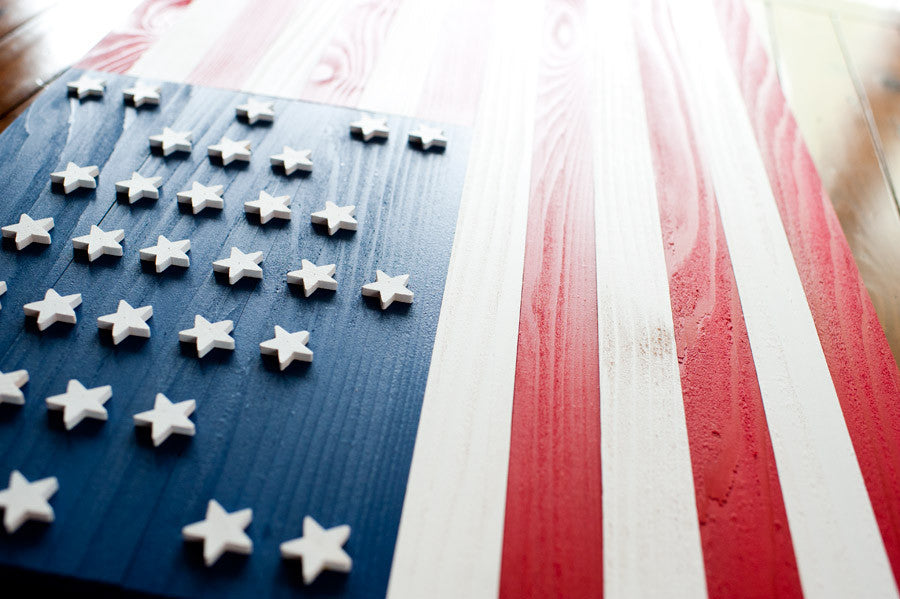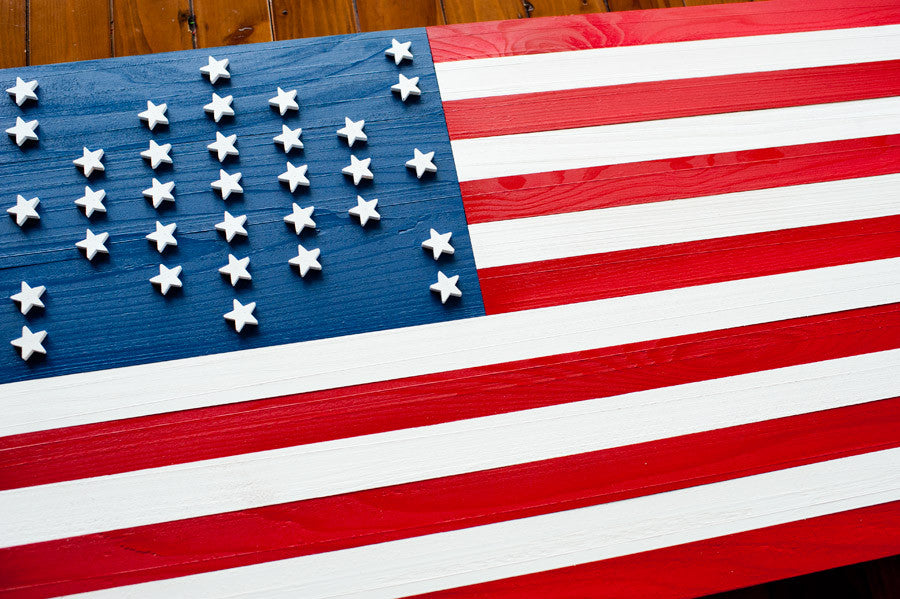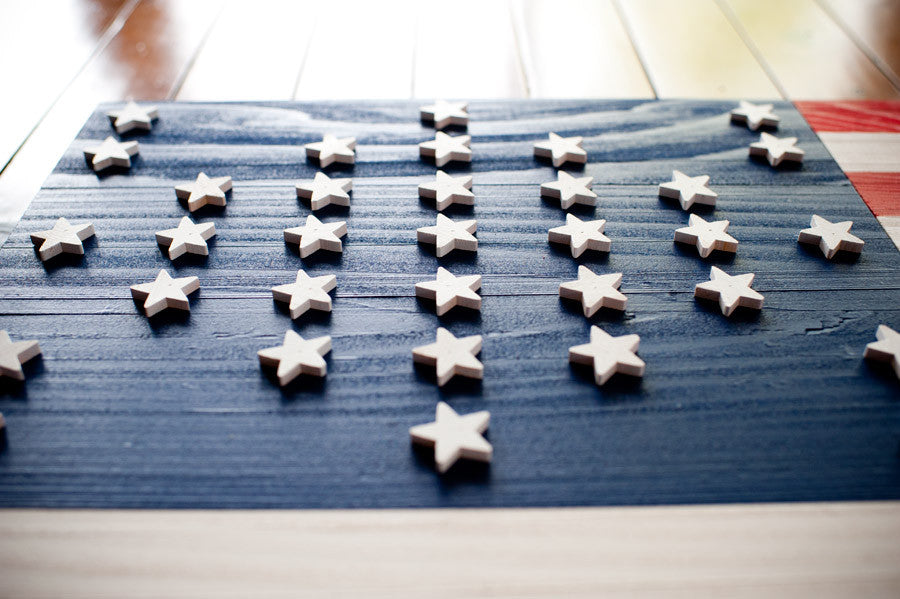 Fort Sumter Wood Flag
$ 99.95
Flag sizes available:
18x12"
36x20"
50x27"
Custom sizes available upon request.
The Fort Sumter Flag is a historic United States flag with a distinctive, diamond-shaped pattern of 33 stars. The flag was lowered by Major Robert Anderson on April 14, 1861 when he surrendered Fort Sumter, in the harbor of Charleston, South Carolina, at the outset of the American Civil War. Anderson brought the flag to New York City for an April 20, 1861 patriotic rally, where it was flown from the equestrian statue of George Washington.
This Patriot Wood flag has a raised element providing a 3D look.  Each wooden flag we produce is replicated to match the flag's true colors and dimensions.  Our flags will make a beautiful addition to your home.  The grain of the wood, the boldness of the colors and the raised elements that are featured in our flags will provide a conversation piece that all your friends will rave about.
Products shipped within the United States are sent via FedEx Ground/Home Delivery (tracking number provided).  Custom orders accepted - contact us to inquire.