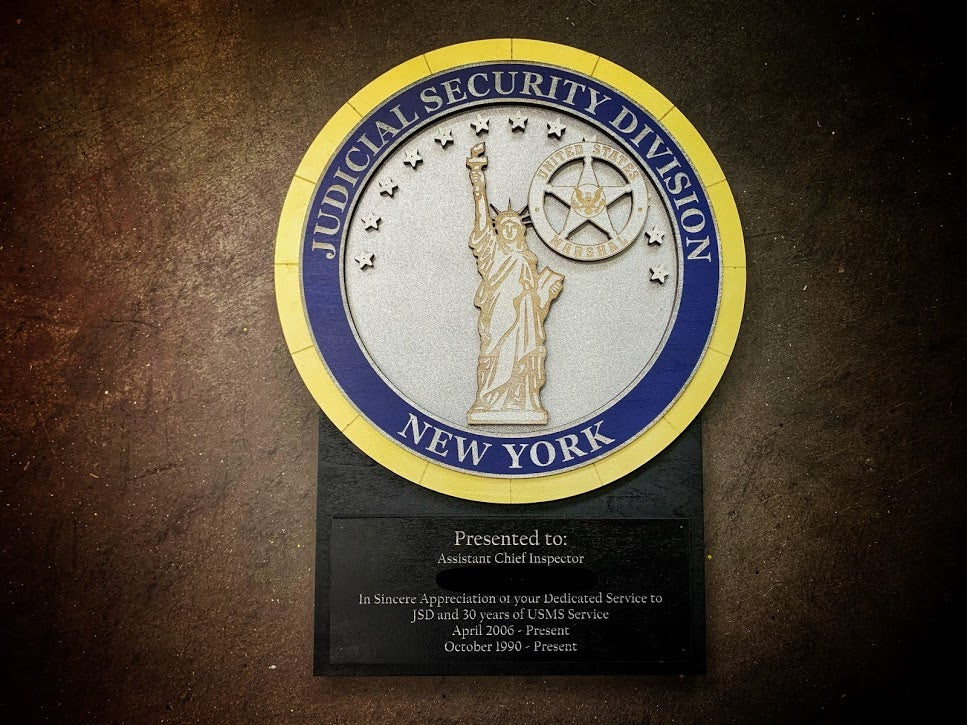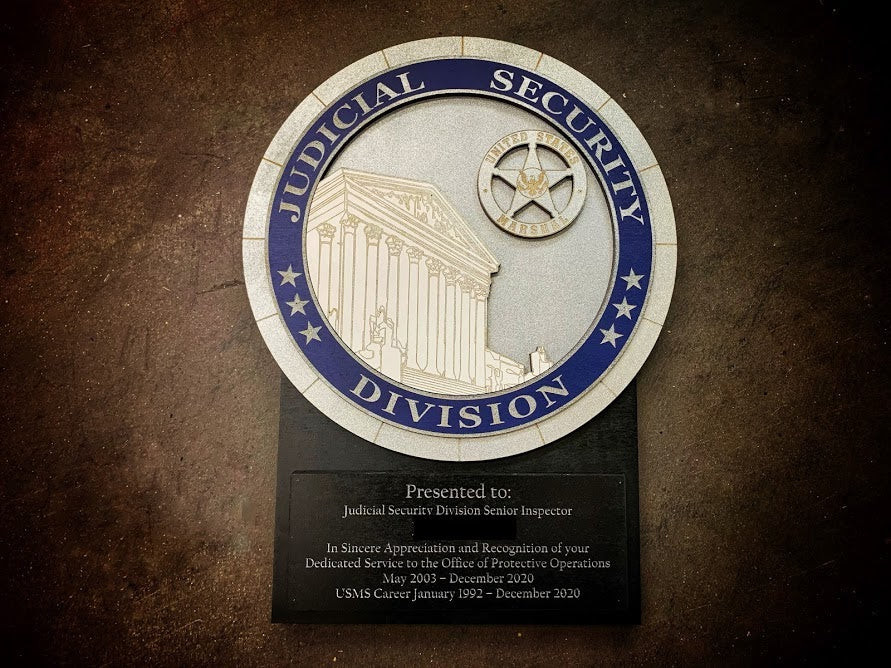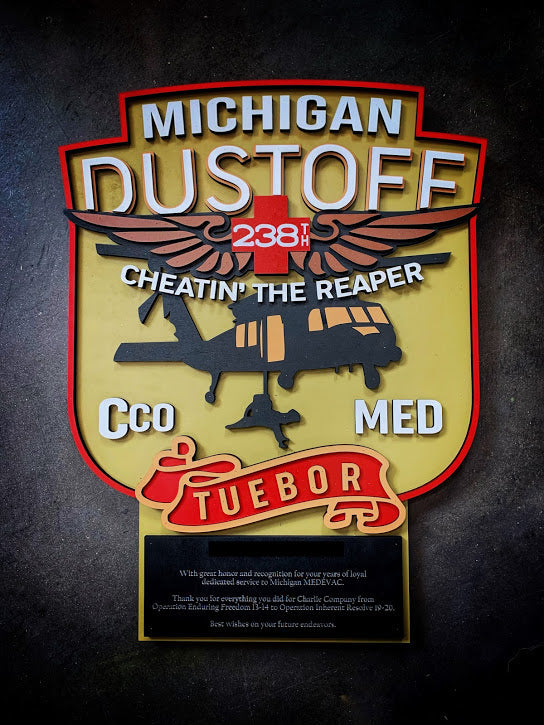 Custom Front Placard
$ 49.95
Front Wooden Placard - Black with engraved white text
Adds roughly 4"-5" height to the bottom of your wood badge/patch/emblem.  
After you submit your order, please email us the text you would like to have engraved.
NOTE:  Names on products images have been blacked out.  This product page is for the placard only.  Badge, Patch, Emblem must be ordered separately.
Products shipped within the United States are sent via FedEx Ground/Home Delivery (tracking number provided).  Custom orders accepted - contact us to inquire.