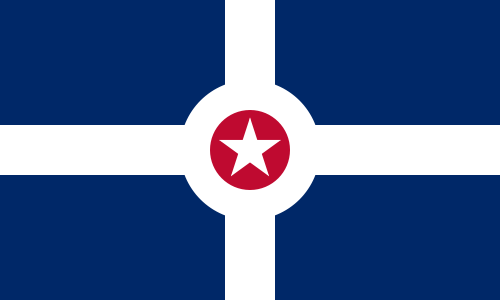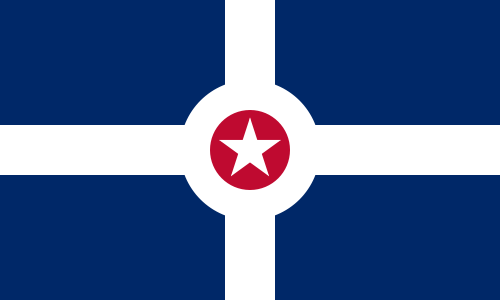 Indianapolis Wood Flag
$ 99.95
Flag sizes available:
18x12"
36x20"
50x27"
Custom sizes available upon request.
The flag of Indianapolis was adopted on May 20, 1963. It was designed by Roger Gohl, at the time a student at the Herron School of Art. The white star represents the Soldiers' and Sailors' Monument, and its centralization the fact that Indianapolis is the state capital of Indiana. The white circle and the red field within it depict Monument Circle. The color red also signifies "the driving energy and urge for progress that has made the City of Indianapolis race ahead." The four white stripes represent North and South Meridian Streets vertically, and East and West Market Streets horizontally (the main streets of downtown Indianapolis), along with the city's unofficial motto, the Crossroads of America. The four quadrants of dark blue symbolize the residential areas of the city.
This Patriot Wood flag has a raised element providing a 3D look.  Each flag we produce is replicated to match the flag's true colors and dimensions.  Our flags will make a beautiful addition to your home.  The grain of the wood, the boldness of the colors and the raised elements that are featured in our flags will provide a conversation piece that all your friends will rave about.
Products shipped within the United States are sent via FedEx Ground/Home Delivery (tracking number provided).  Custom orders accepted - contact us to inquire.