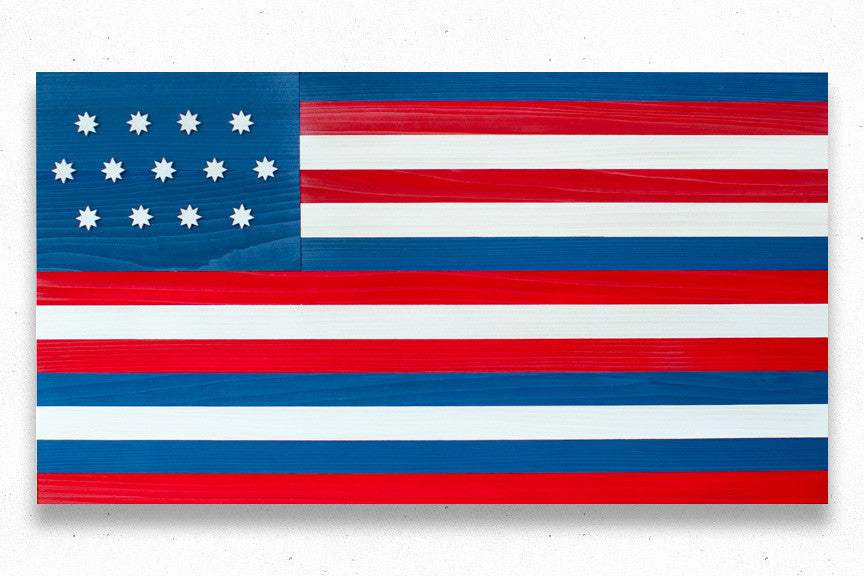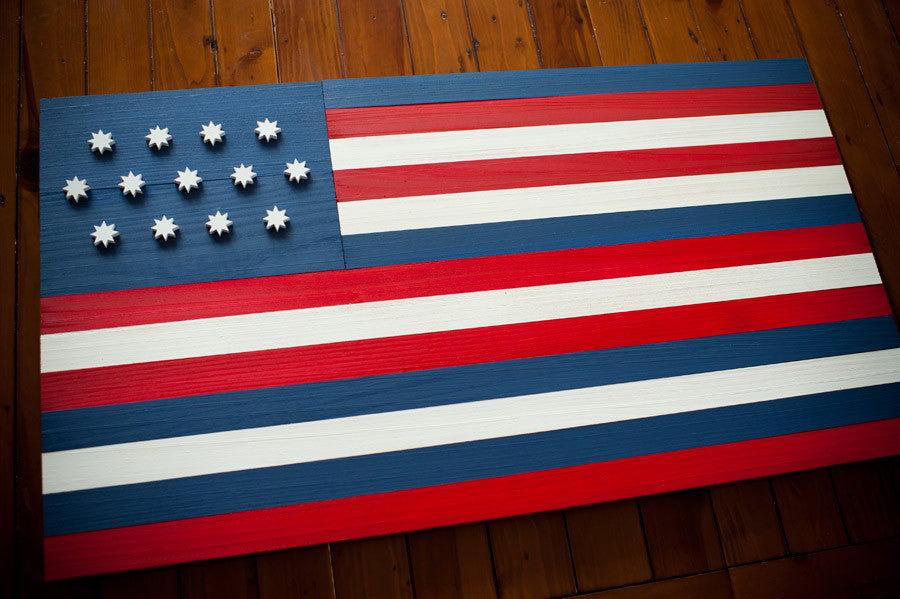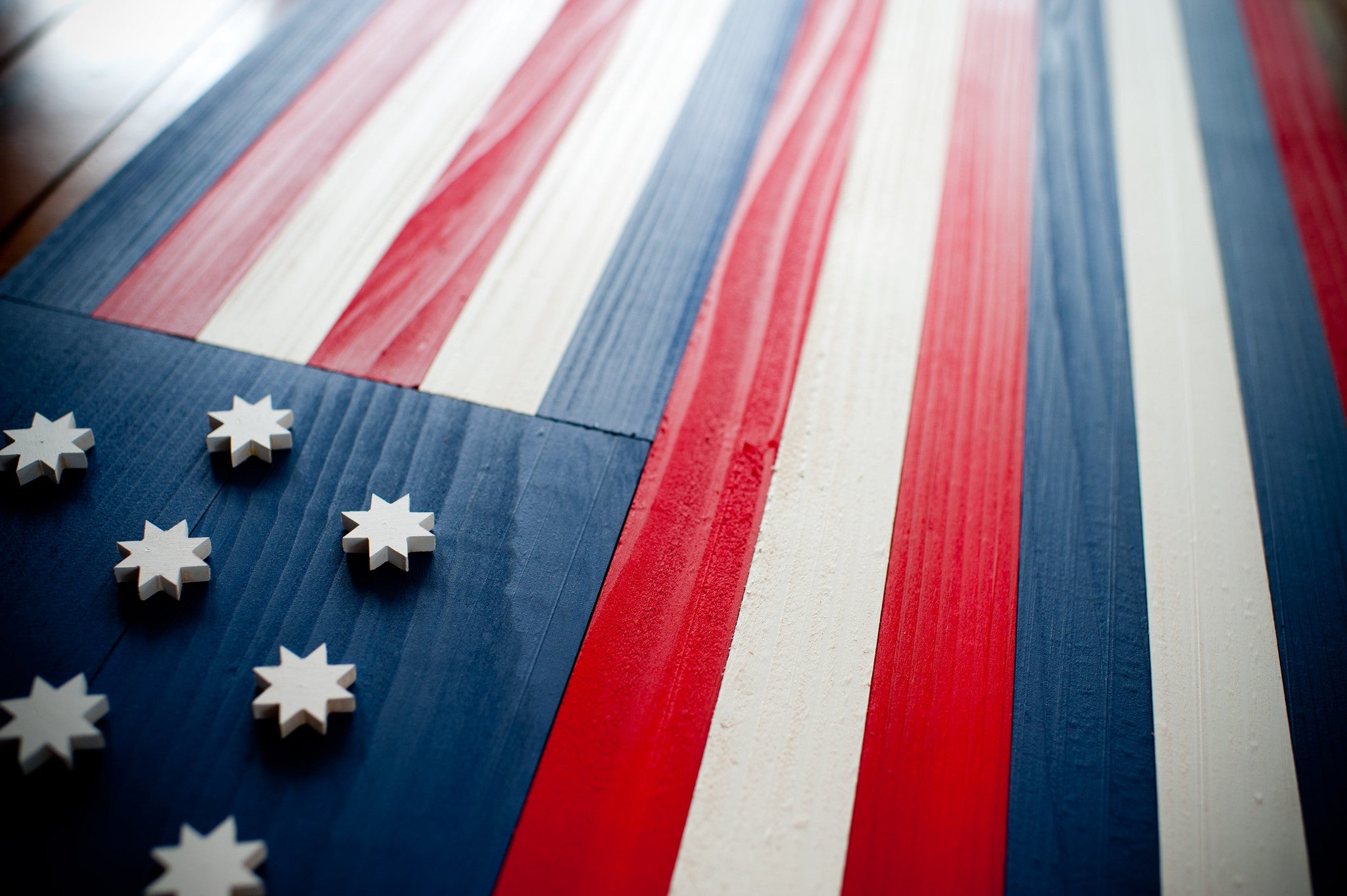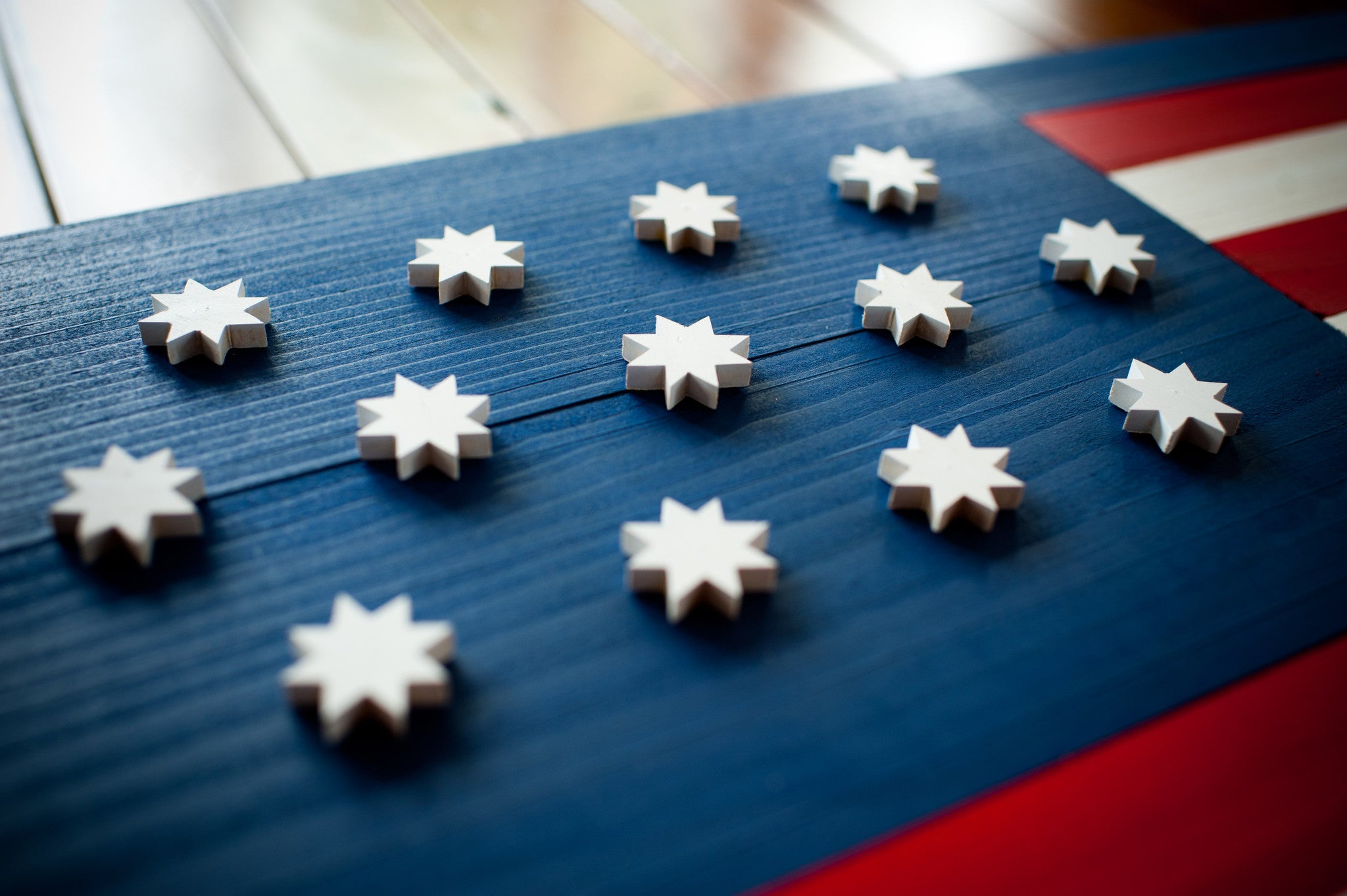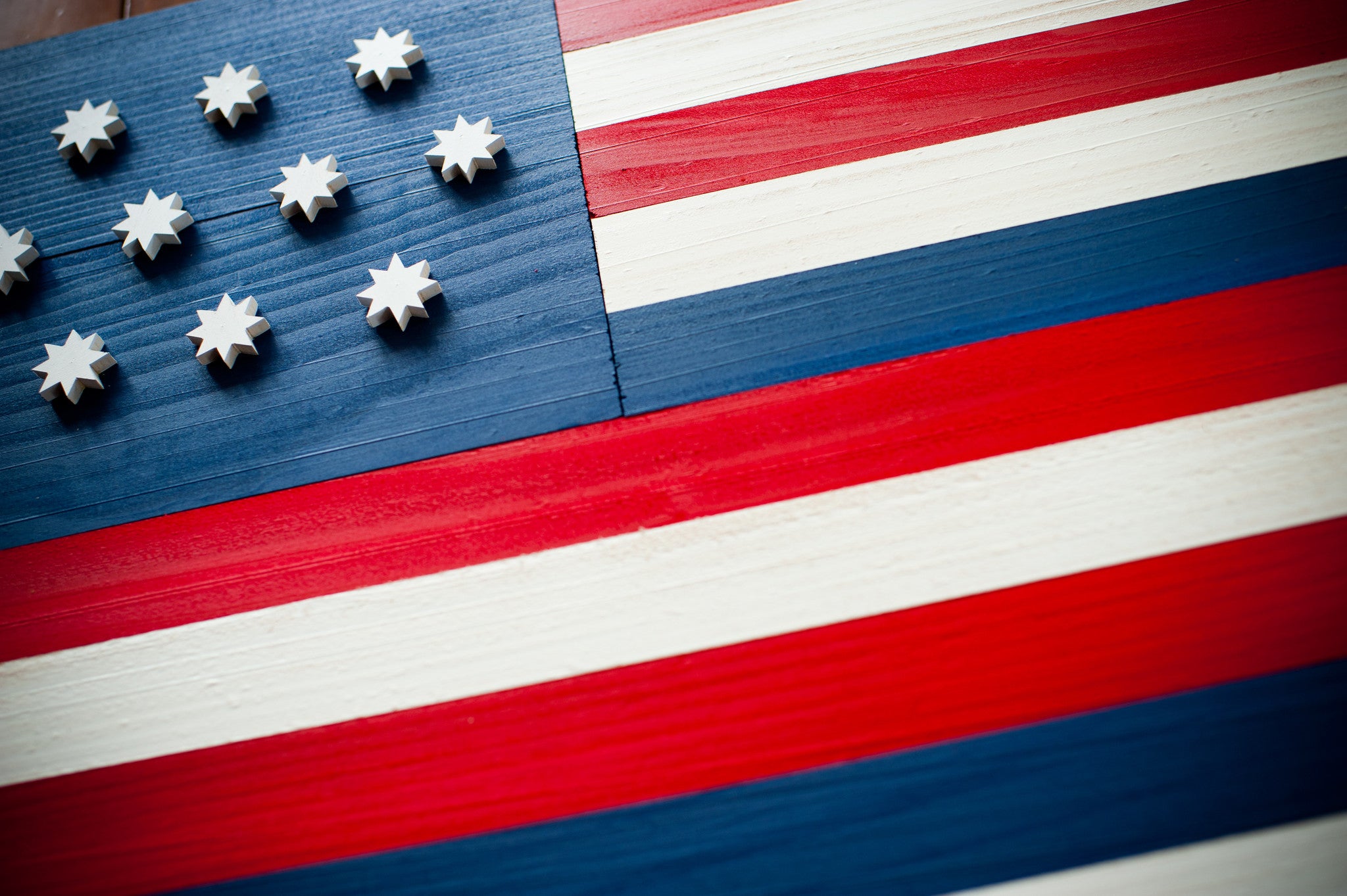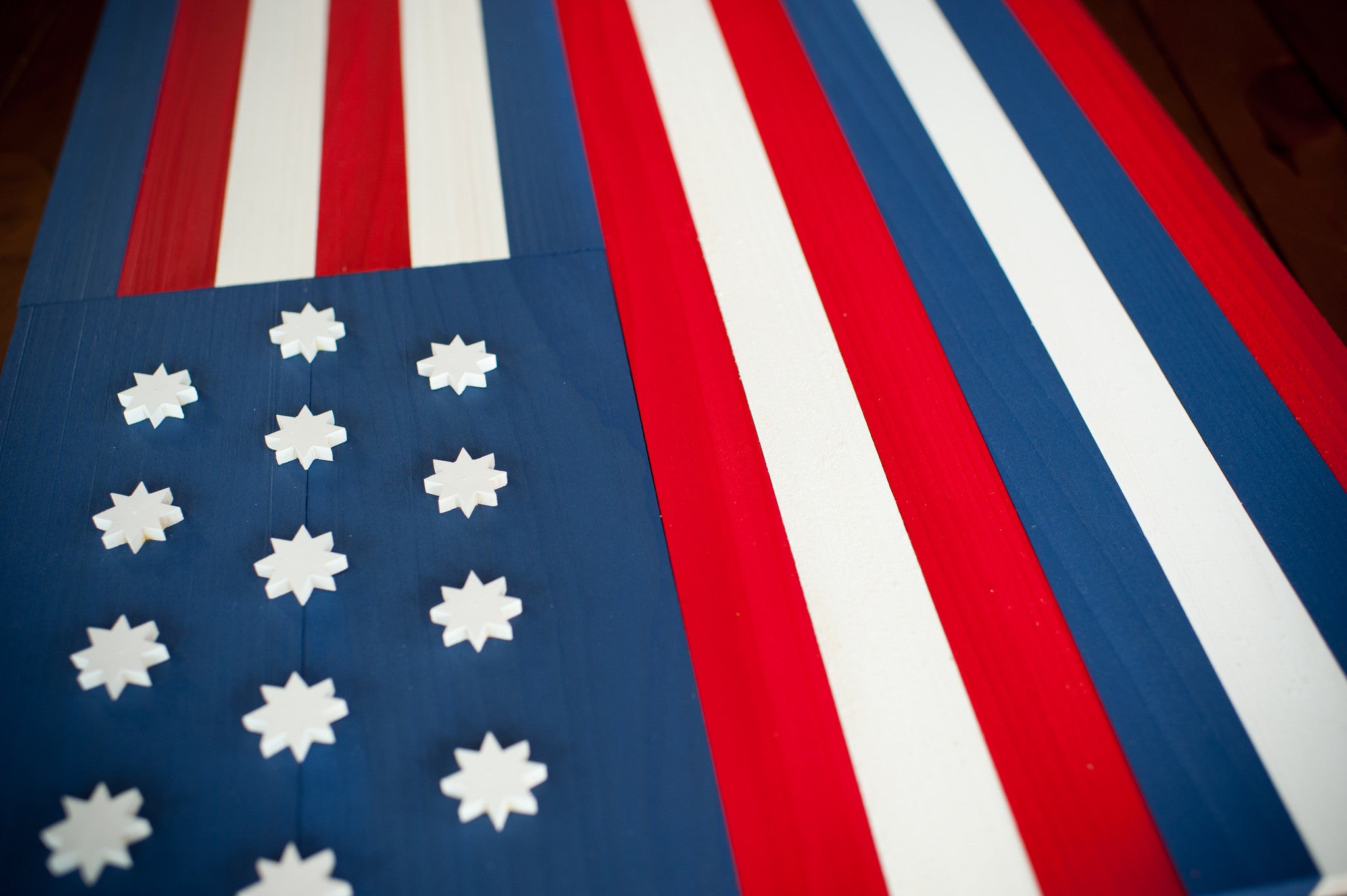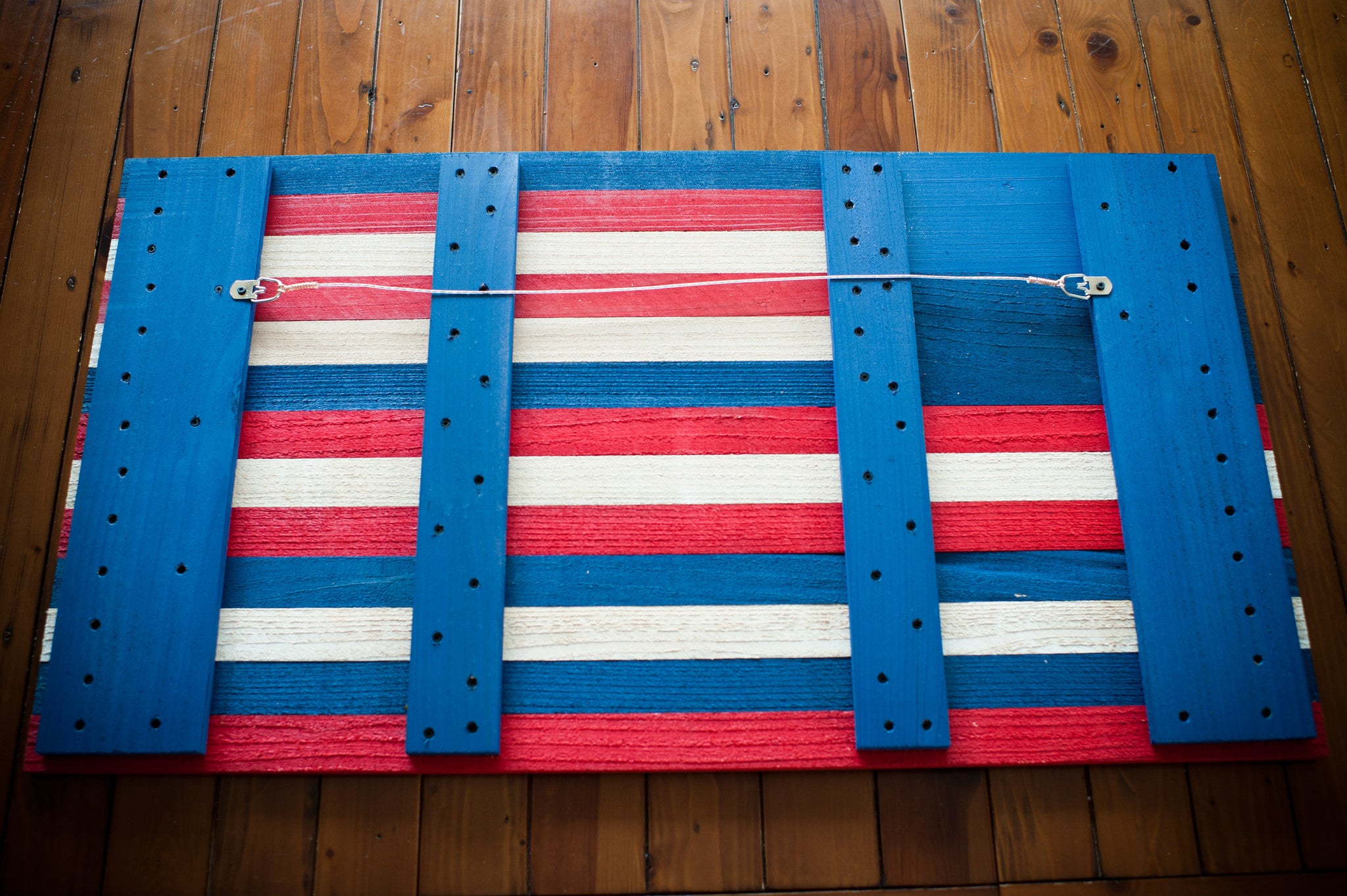 Serapis Wood Flag
$ 99.95
Flag sizes available:
18x12"
36x20"
50x27"
Custom sizes available upon request.
Serapis is a name given to an unconventional, early United States ensign flown from the captured British frigate Serapis. The Serapis flag is also known as the "Franklin flag" due to the description given by Ambassador Franklin. It was featured on a 33¢ postage stamp issued in 2000, as a part of the U.S. Postal Service's Stars and Stripes series. The stamp was titled "John Paul Jones flag." This flag, along with the First Navy Jack, is featured on the crest of the USS John Paul Jones (DDG-53).
This Patriot Wood flag has a raised element providing a 3D look.  Each wooden flag we produce is replicated to match the flag's true colors and dimensions.  Our flags will make a beautiful addition to your home.  The grain of the wood, the boldness of the colors and the raised elements that are featured in our flags will provide a conversation piece that all your friends will rave about.
Products shipped within the United States are sent via FedEx Ground/Home Delivery (tracking number provided).  Custom orders accepted - contact us to inquire.