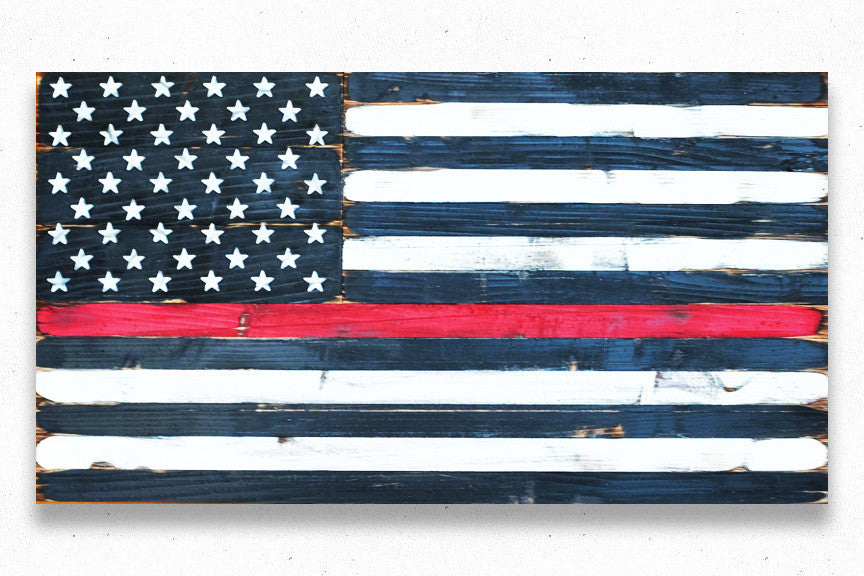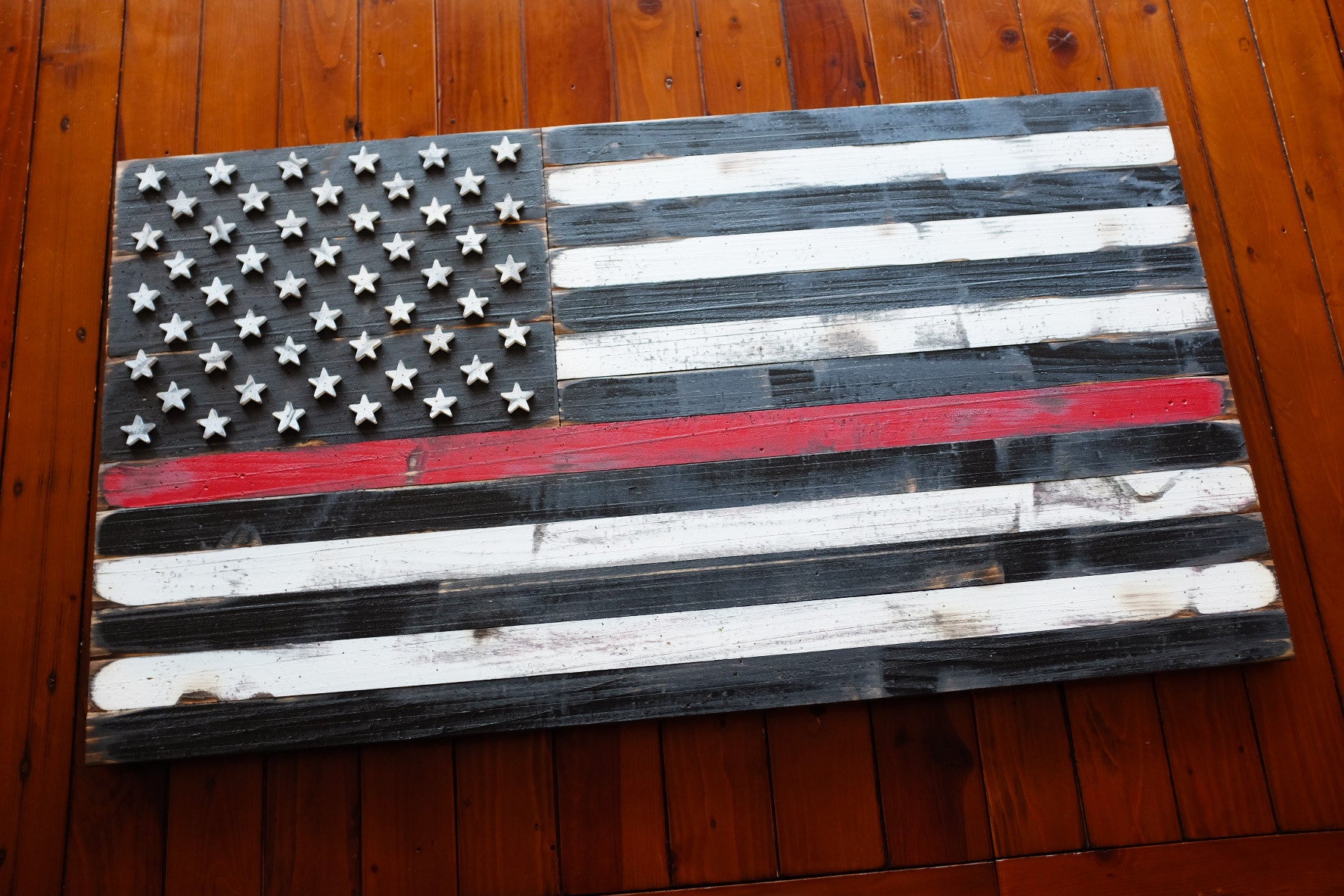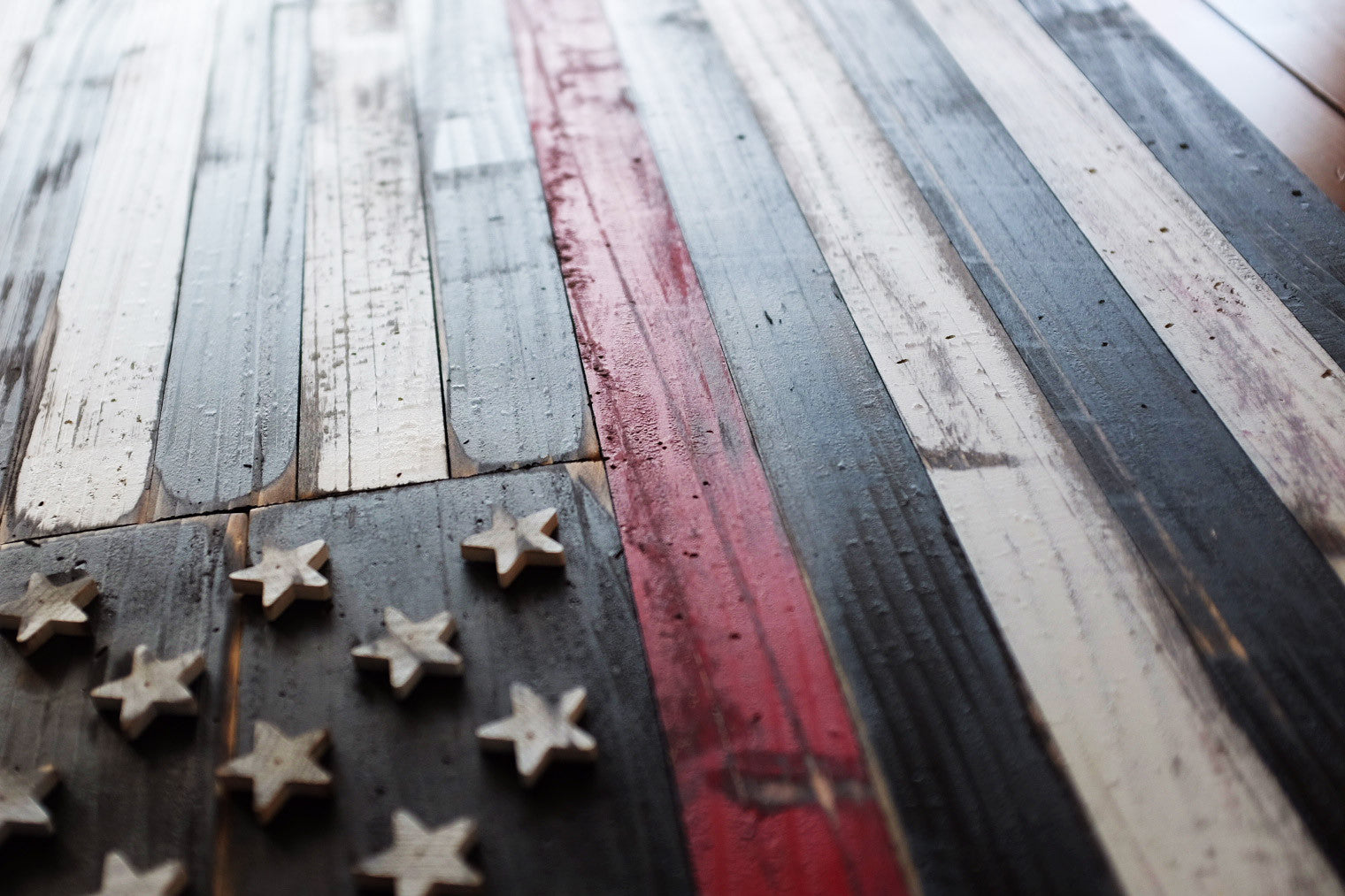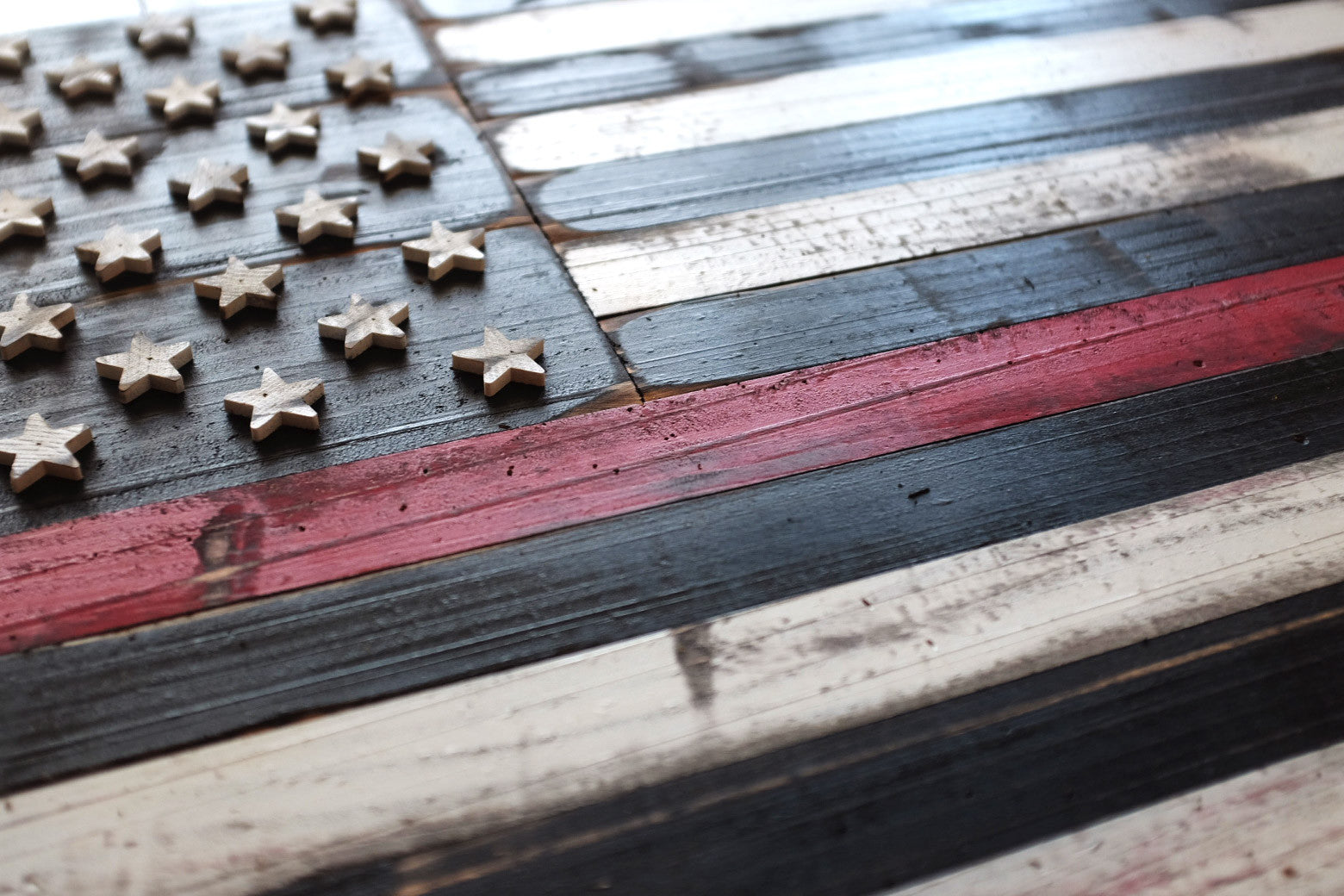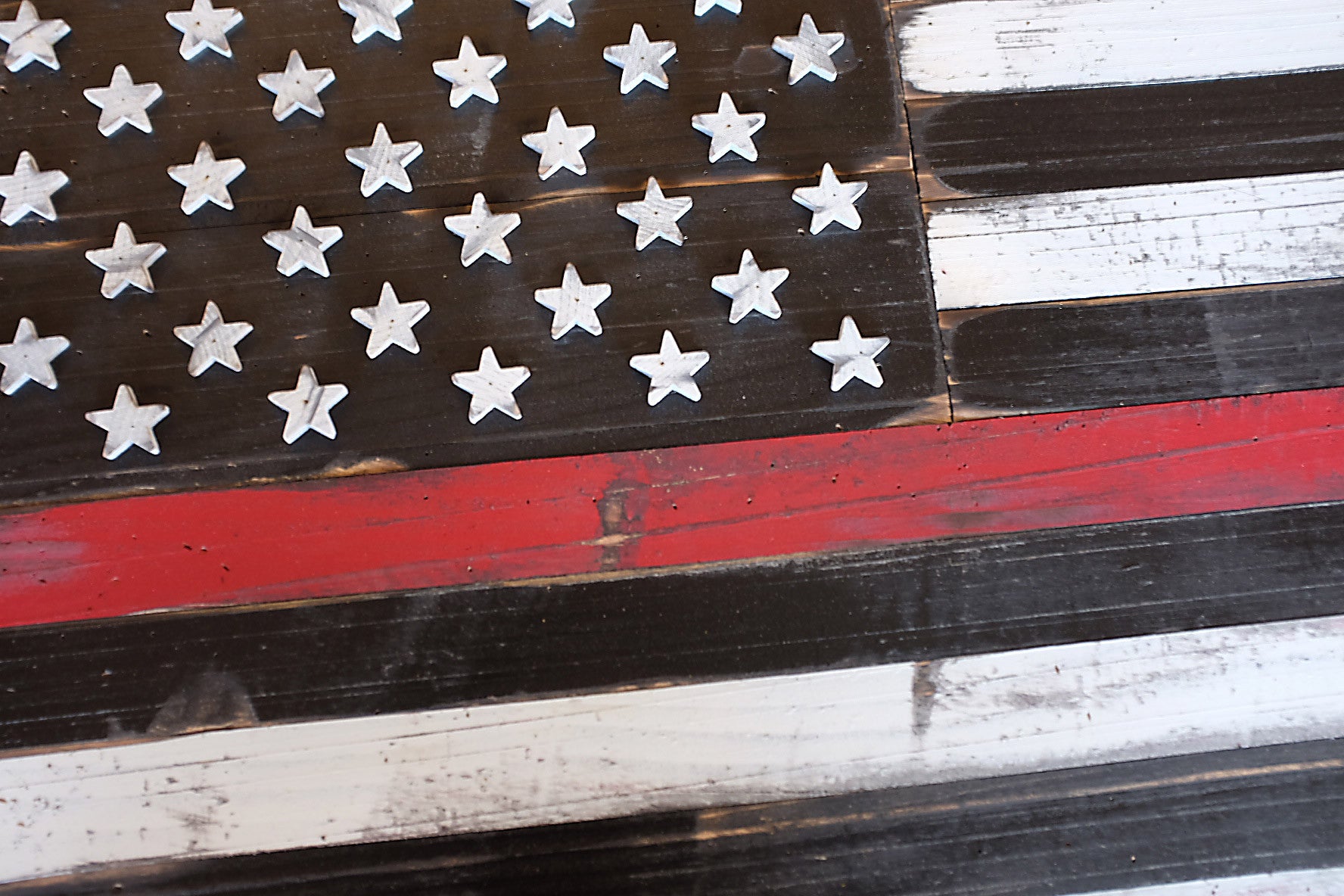 Thin Red Line Vintage Wood Flag
$ 269.95
This Thin Red Line wood flag has a weathered, vintage look.  It has been made to appear aged/antiqued.  
Flag sizes available:
36x20"
50x27"
Custom sizes available upon request.
This flag is weathered for a vintaged, worn, antiqued look.  Each flag we create is one of a kind due to the process of weathering the flag.  This flag is perfect for indoor or outdoor display.  Please allow two weeks fulfillment period when ordering.  Contact us if you're interested in another flag to be weathered.
The Thin Red Line is a symbol used by fire departments to show respect for firefighters injured and killed in the line of duty.  As firefighters are periled, they place their lives second to those they protect. They are forced to face their own fears and grasp for every ounce of courage to perform the necessary task. "The Thin Red Line of Courage" represents the last ounce of courage firefighters find deep in their blood to conquer their darkest fears in order to save and protect life and property.
This Patriot Wood flag has a raised element providing a 3D look.  Each wooden flag we produce is replicated to match the flag's true colors and dimensions.  Our flags will make a beautiful addition to your home.  The grain of the wood, the boldness of the colors and the raised elements that are featured in our flags will provide a conversation piece that all your friends will rave about.
Products shipped within the United States are sent via FedEx Ground/Home Delivery (tracking number provided).  Custom orders accepted - contact us to inquire.