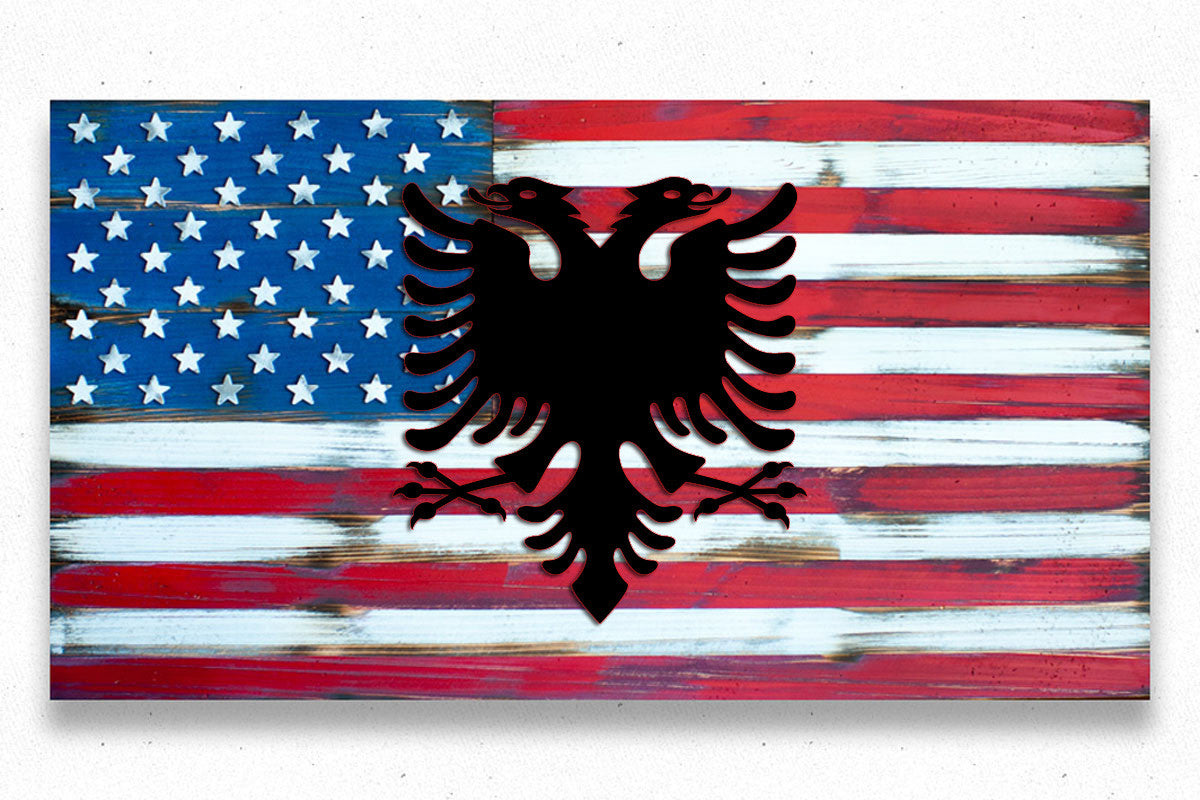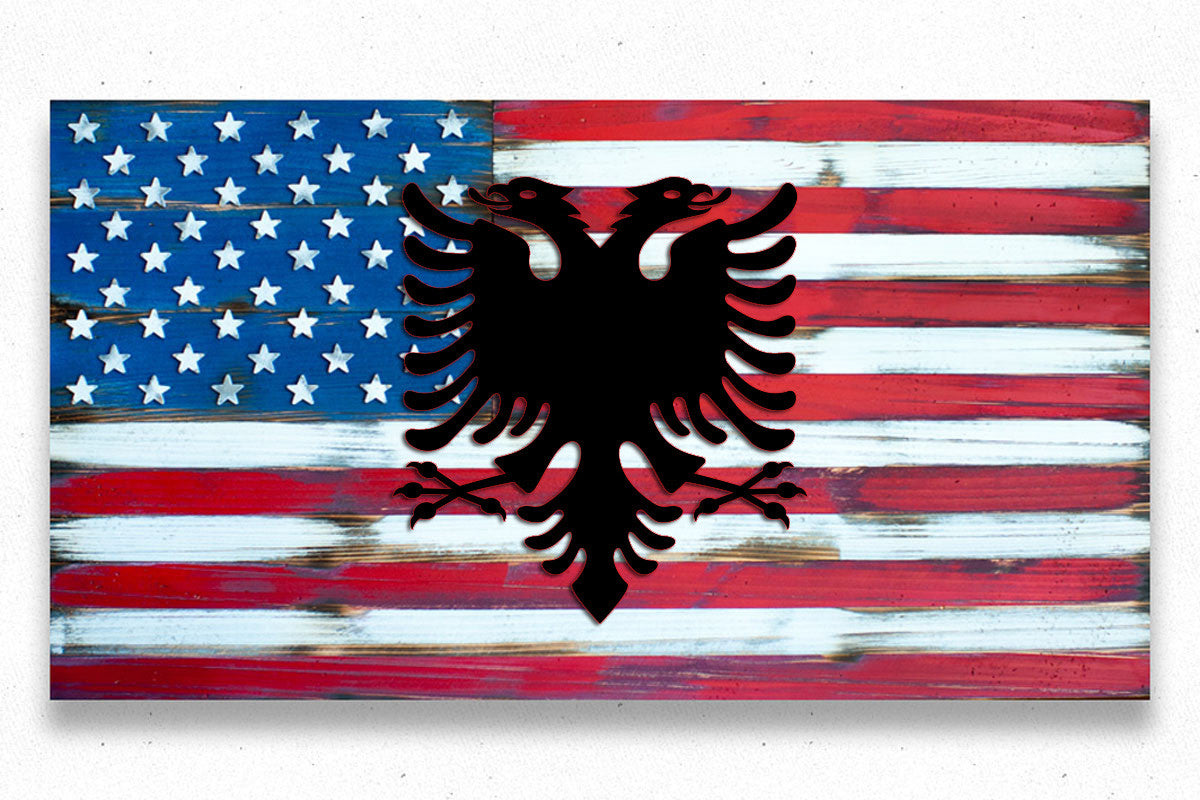 USA Vintage w/Albania Eagle Wood Flag
$ 349.95
50x27"
Elements of the flag's design such as the double-headed eagle were borrowed from the banner of the Byzantine Empire (specifically the emblem of the Palaiologoi dynasty). The eagle was used for heraldic purposes in the Late Middle Ages by a number of noble families in Albania (it is said that Skanderbeg used it on his flag) and became the symbol of the Albanians.
This flag is for indoor display only.  This Patriot Wood flag has a raised element providing a 3D look.  Each wood flag we produce is replicated to match the flag's true colors and dimensions.  Our wooden flags will make a beautiful addition to your home.  The grain of the wood, the boldness of the colors and the raised elements that are featured in our handcrafted wooden flags will provide a conversation piece that all your friends will rave about.
Products shipped within the United States are sent via FedEx Ground/Home Delivery (tracking number provided).  Custom orders accepted - contact us to inquire.