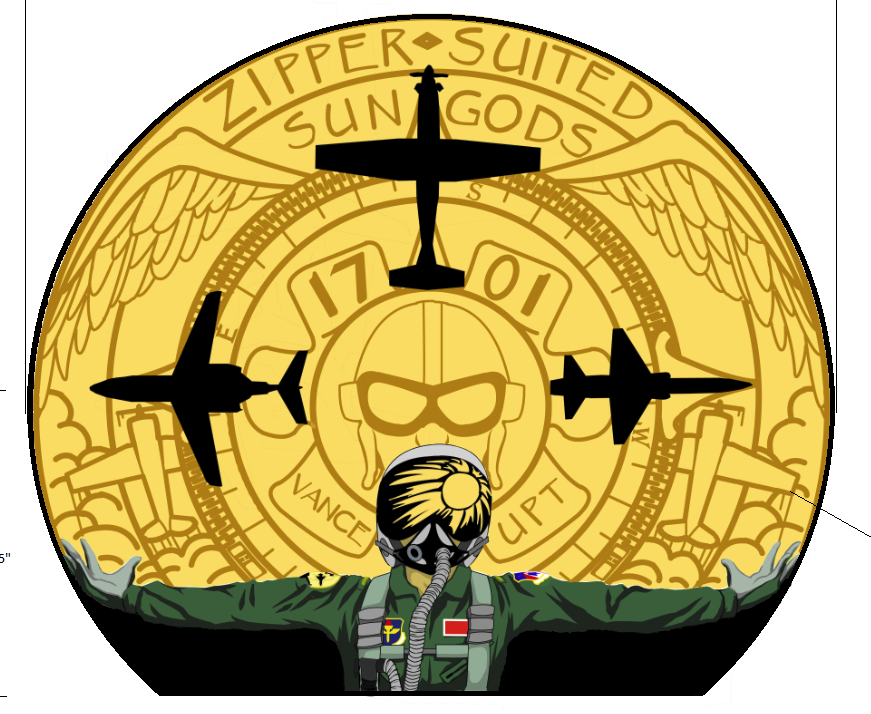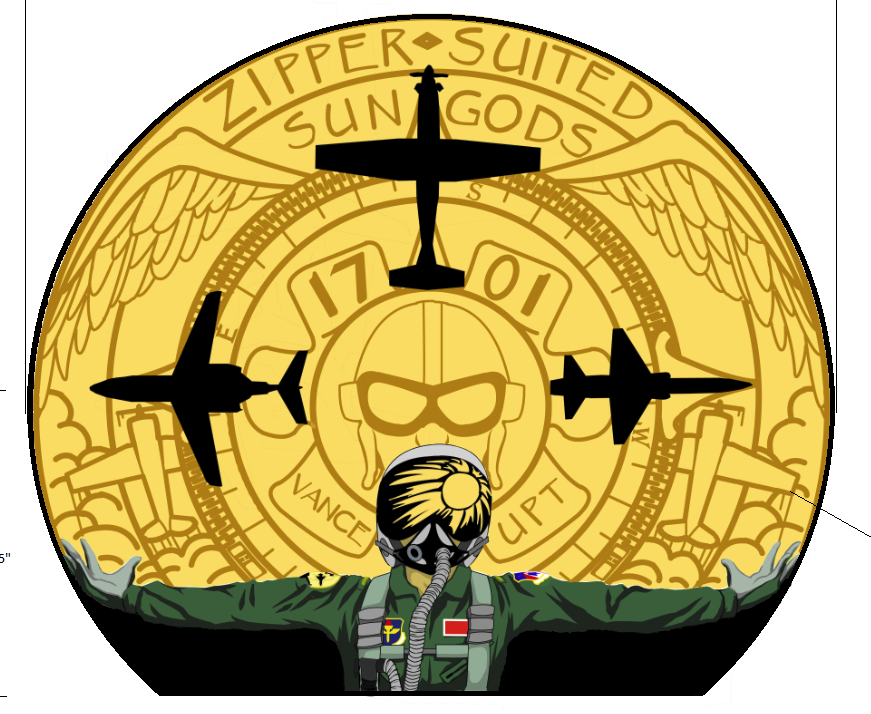 USAF Pilot Class Custom Wood Flag
$ 645.00
Size:  42x36"
Base Layer:  1/2" Cedar boards painted gold/front and black/sides & back (these boards will be placed in a vertical orientation with back horizontal planks holding the base pieces together with screws and wood glue.  Hanging hardware will be attached to the back).
Base layer will will be engraved roughly 1/8' deep for brown areas of artwork (except ZIPPER SUITED SUN GODS)
Top layer:  1/4" Maple for three planes, ZIPPER SUITED SUN GODS, bottom Pilot - will be attached to cedar base with glue and pin nails.
Pilot:  Will be painted base coat dark green with black portions of flight suit engraved.  Straps, mask, sun reflection, mask hose, patches and gloves will be cutout of 1/8" MDF and attached with glue and pin nails onto 1/4" Maple - this will provide third layer. 
Bottom black (below pilot arms) will be 1/8" MDF attached to base cedar with glue and pin nails.
This Patriot Wood flag has a raised element providing a 3D look.  Each wooden flag we produce is replicated to match the flag's true colors and dimensions.  Our flags will make a beautiful addition to your home.  The grain of the wood, the boldness of the colors and the raised elements that are featured in our flags will provide a conversation piece that all your friends will rave about.
Products shipped within the United States are sent via FedEx Ground/Home Delivery (tracking number provided).  Custom orders accepted - contact us to inquire.