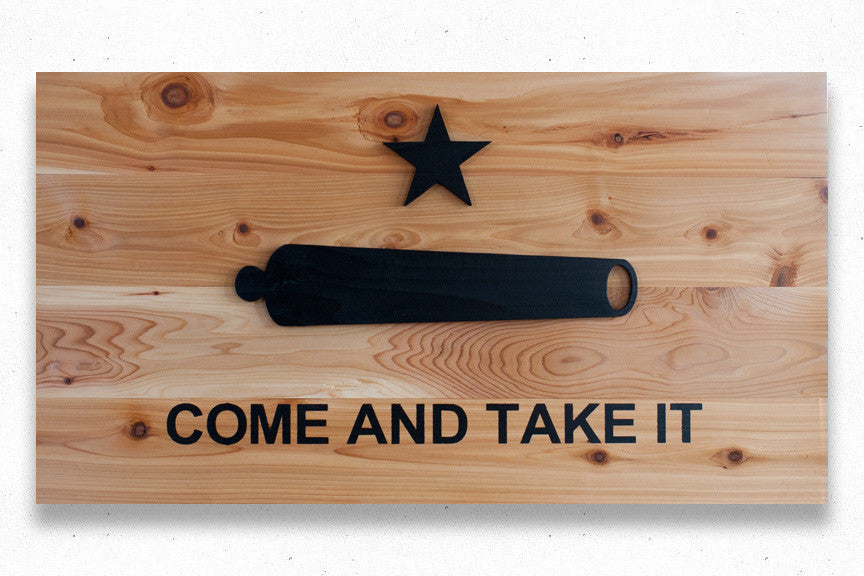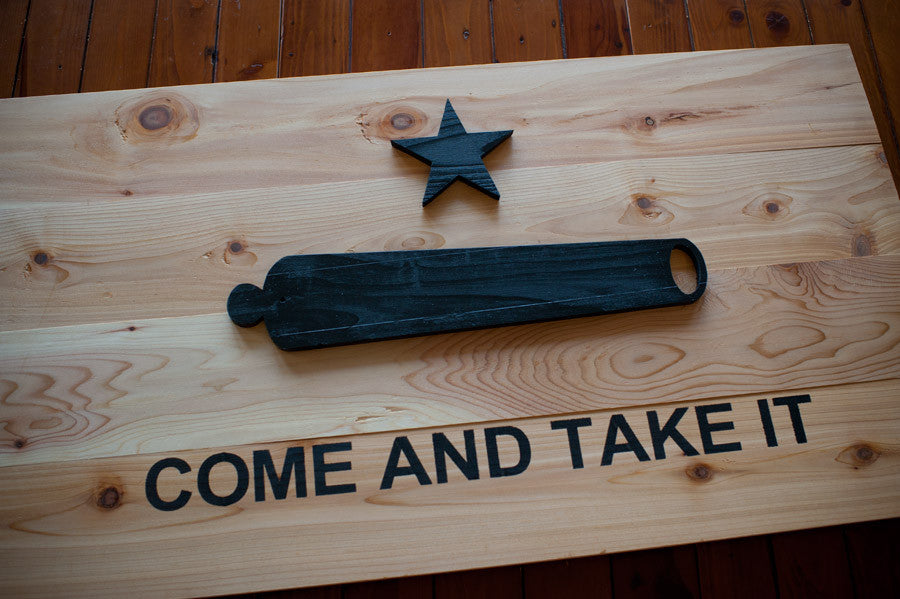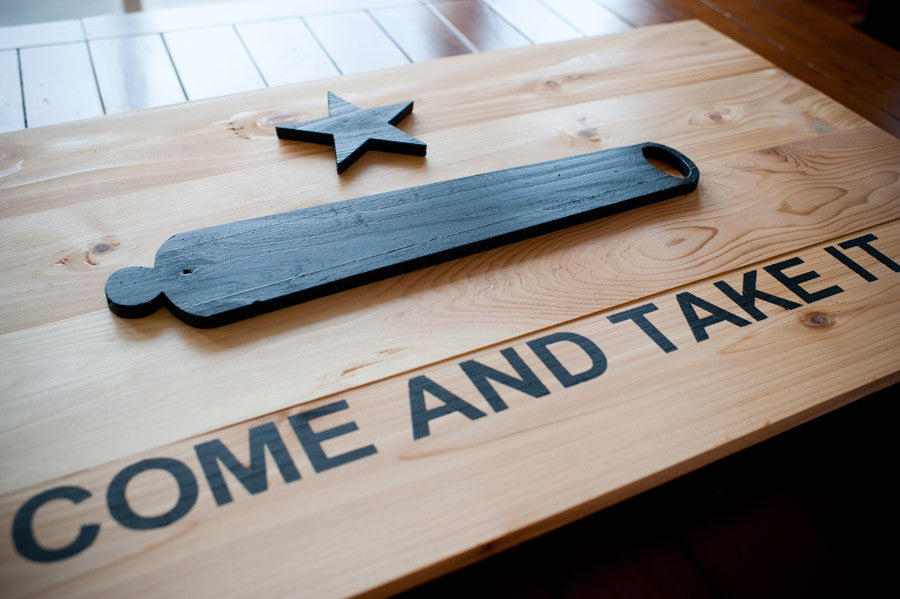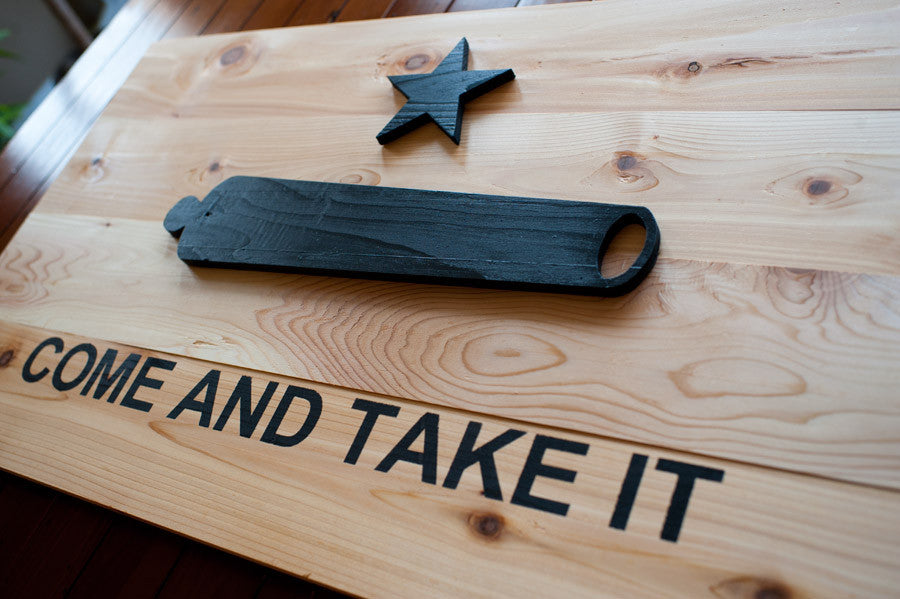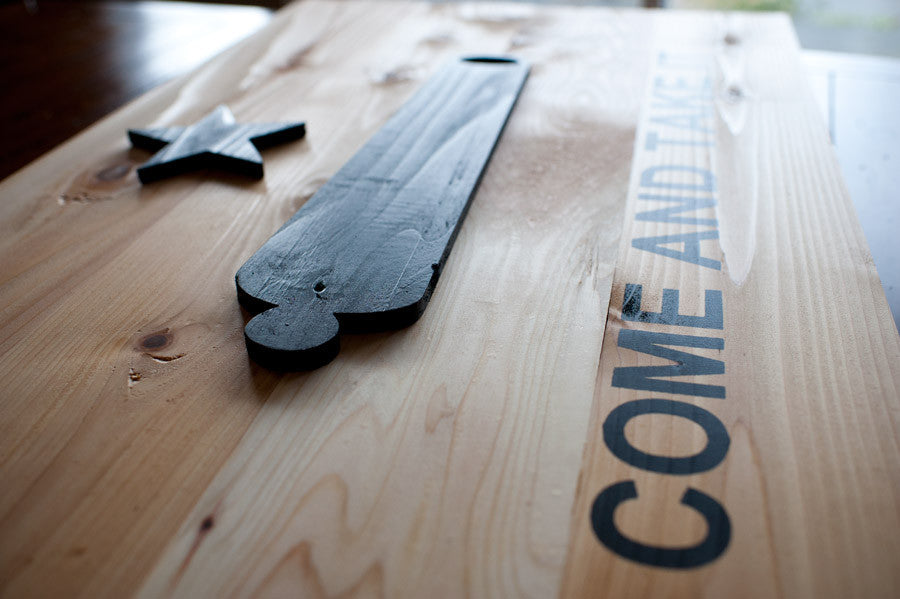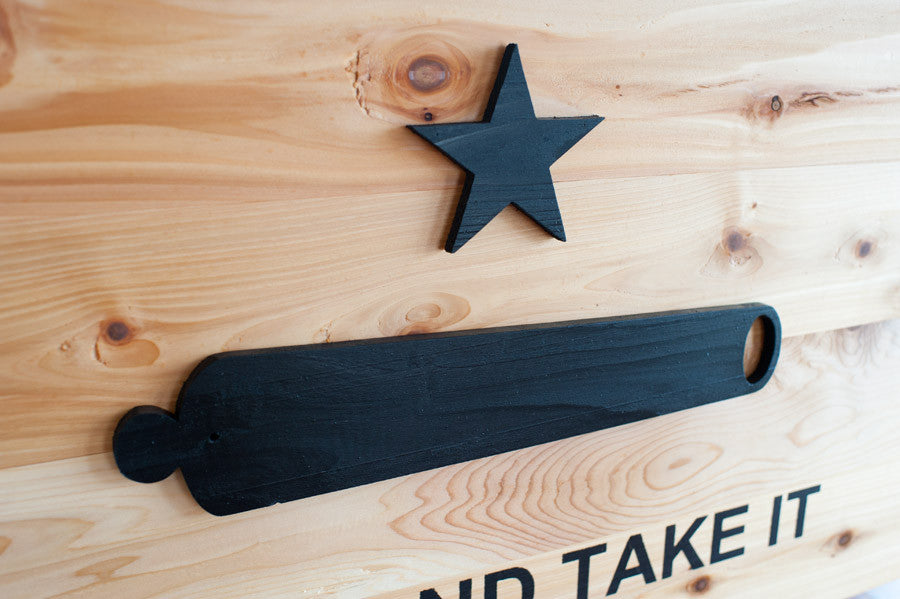 Come And Take It Natural Wood Flag
$ 99.95
Flag sizes available:
18x12"
36x20"
50x27"
Custom sizes available upon request.
Natural finish sealed with polyurethane for protection. 
"Come and take it" is an American patriotic slogan used in 1778 at Fort Morris, Georgia during the American Revolution, and most notably in 1835 at the Battle of Gonzales during the Texas Revolution against Mexico.  As a representation of defiance, the Texans had produced a flag containing the phrase "Come and take it" along with a black star and an image of the cannon which they had received four years earlier from Mexican officials.
This Patriot Wood flag has a raised element providing a 3D look.  Each flag we produce is replicated to match the flag's true colors and dimensions.  Our flags will make a beautiful addition to your home.  The grain of the wood, the boldness of the colors and the raised elements that are featured in our flags will provide a conversation piece that all your friends will rave about.
Products shipped within the United States are sent via FedEx Ground/Home Delivery (tracking number provided).  Custom orders accepted - contact us to inquire.